Veggiecraft Farms has announced the availability of its Italian-crafted, shelf-stable, three-ingredient cauliflower pasta exclusively at Albertsons Companies nationwide. Previously available online-only, this launch marks Veggiecraft's first move to brick-and-mortar retailers.
Albertsons Companies, one of the largest food and drug retailers in the United States, will carry two initial products from the brand, Penne and Spaghetti, across 35 states and the District of Columbia under 19 well-known banners.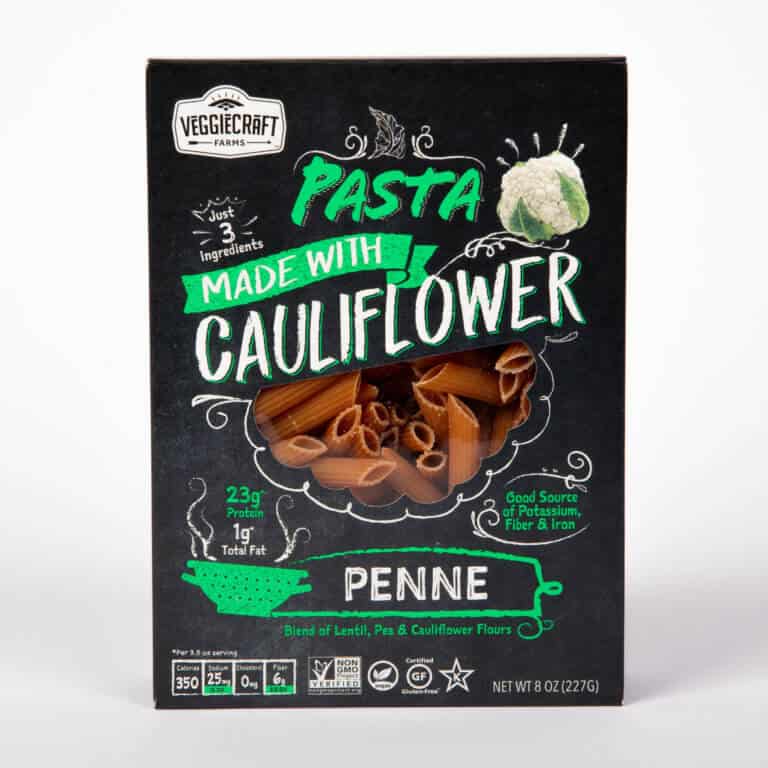 "We're thrilled for Veggiecraft Farms to be launching into Albertsons stores. With Albertsons grocers across the country, our cauliflower pastas will be within reach for ingredient and gluten-conscious consumers craving plant-based pastas that don't sacrifice taste or quality," said Oliver Bogner, Founder and CEO of Brandable, the consumer packaged goods platform behind Veggiecraft Farms. "Seeing Veggiecraft Farms on-shelves is an exciting step for us. It represents Brandable's thoughtful yet quick approach to creating innovative brands that allow consumers to live their best lives."
Veggiecraft's plant-based pastas are made in Italy with three ethically sourced ingredients including cauliflower flour, lentil flour, and pea flour. With 14g of protein and 0g of total fat per serving, every box of Penne and Spaghetti (MSRP $3.99) caters to a spectrum of dietary restrictions; the products are vegan, kosher, certified gluten-free and non-GMO verified.