Vegan fried chick*n brand VFC has kickstarted 2023 with the launch of Spicy Tenders and Fillets, into Asda, the UK's 4th biggest supermarket, a month after the Fillets rolled out into Sainsbury's.
Concurrently, the food activists announce a new listing with Ocado where consumers can now purchase VFC Fillets, Tenders and Popcorn Chick*n.
Back by consumer demand
The new spicy products feature VFC's soy and wheat-based fried chicken alternative wrapped in a spicy and crispy cornflake coating. The fillets were previously on sale for a short time last year and have now been relaunched in response to requests from customers. Both products are now available at Asda stores across the UK.
The news comes just two months after VFC updated its recipe to a new version offering a higher protein content, less salt, and a crispier coating. The brand uses proprietary extrusion technology to mimic the juiciness, texture, and flavour of animal chicken.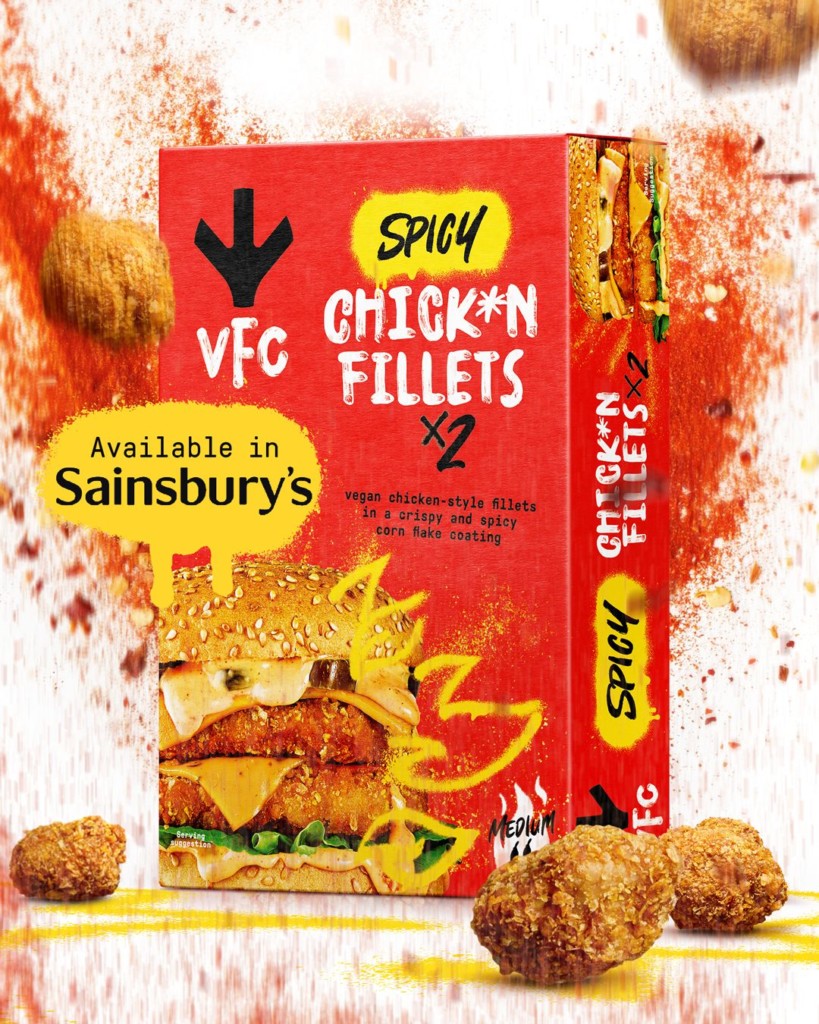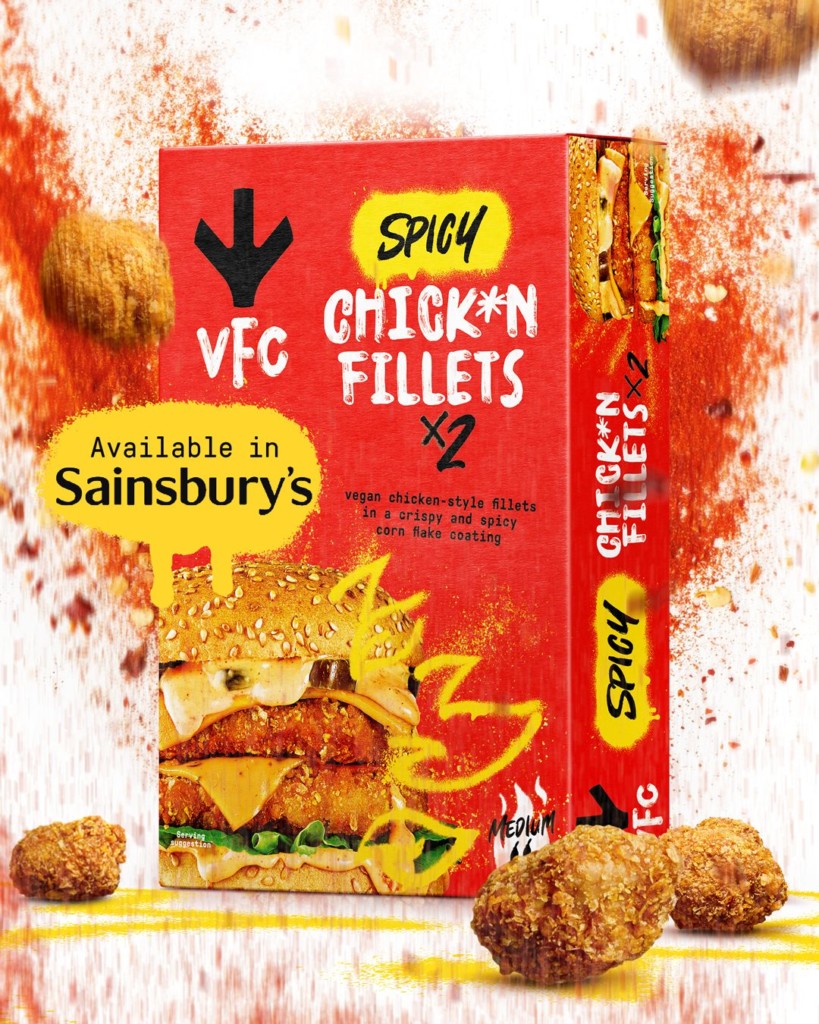 "Get your oat milk ready because our brand new Spicy Tenders and Fillets are now stocked in ASDA stores nationwide," said VFC on LinkedIn. "Our rebels demanded, and we delivered. Just two days into January and we're already launching new products! Oh yes, we're bringing the heat in 2023."
International expansion
VFC has seen rapid growth since its UK launch in late 2020, arriving in mainland Europe the following year with launches in Spain and the Benelux region. In early 2022, the brand raised $10.3 million in seed funding to fuel expansion into the US and other international markets.
VFC is currently available via North American online retailers GTFO It's Vegan and Vejii and at the end of 2022 the brand saw retail expansion with several Icelandic retailers as well as at the Netherlands' largest retailer — Albert Heijn — which stated last spring its intention to become majority plant-based by 2030.
"We have an incredibly driven team, all 100% committed to doing good in this world, and we are determined to play our part in ending the suffering of animals in factory farms," said Adam Lyons, VFC co-founder, chef, and COO.