Asian restaurant chain wagamama announces it is the first major UK restaurant brand to launch an innovative vegan dish which uses watermelon to mimic tuna. The watermelon tuna will be added to wagamama's extensive vegan-friendly menu for Veganuary.

Vegan tuna products are available in foodservice in various countries, several being made from tomato such as those from Tunato and Ocean Hugger. Meanwhile in retail, plantbased tunas from Good Catch and Loma Linda have been hugely popular in the US and have recently launched in Europe.  However, wagamama claims that, "vegan tuna hasn't been done by any other big restaurant brand and it's the perfect example of our kaizen (Japanese for good change) philosophy."
A representative from wagamana said that the product is made with dehydrated watermelon which is then sliced, seared and served hot, offering a look and texture similar to tuna sashimi, adding however that the flavour remains reminiscent of watermelon. It comes served in a miso sesame sauce on a bed of white rice which is dressed with soy seasoning, accompanied with pickled radish, kale and tenderstem broccoli and an avocado, edamame and tofu guacamole.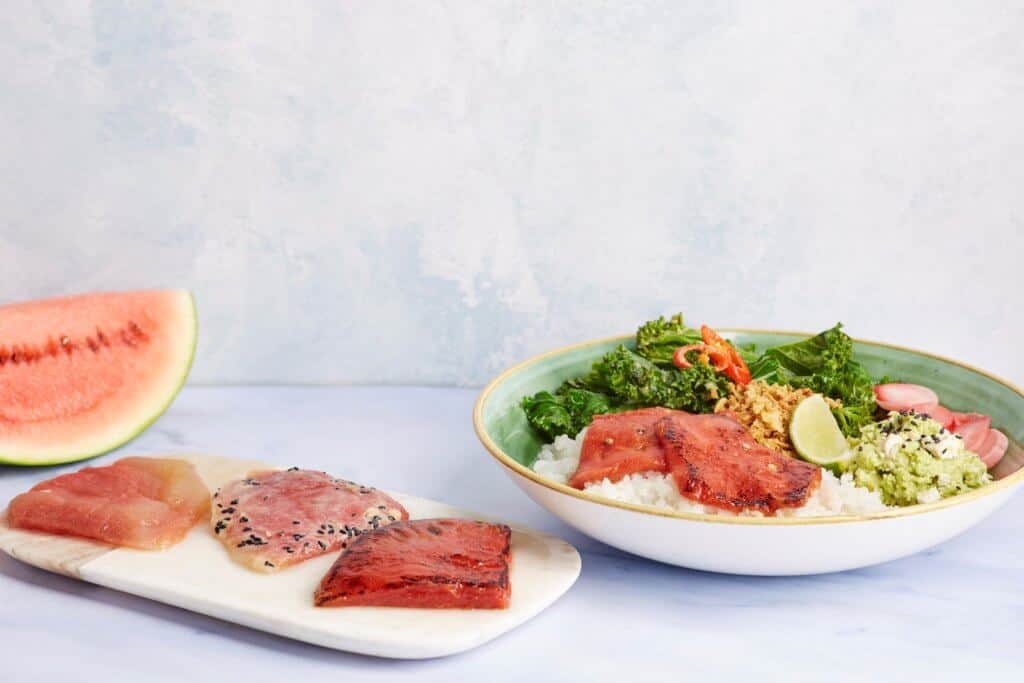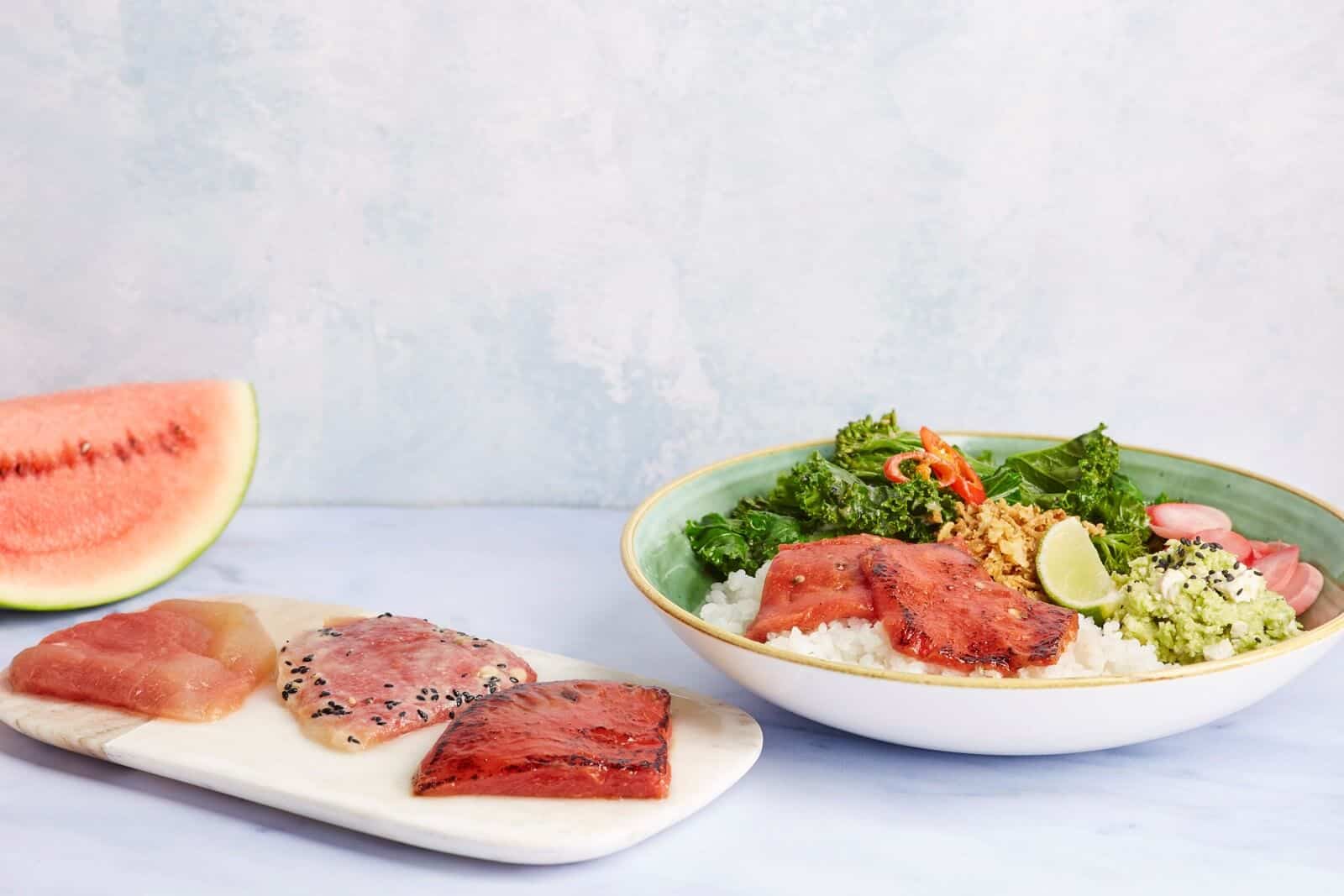 Chef Steve Mangleshot said: "My team and I are always excited about creating new dishes, we love to innovate and make people think about the food they are eating. After the vegan egg we knew we had to step it up a notch to create a vegan dish that was fresh and full of flavour.
"The watermelon tuna dish is all about innovation and creating exceptional vegan food for our guests. The joy of being able to produce really cool food that is both vegan and tastes fantastic at the same time is what it's all about. Putting this on the menu for veganuary gives us the opportunity to show off a great vegan dish alongside our ever-expanding vegan offerings.
"Once they are cooked the steaks are cooled to keep its tuna-like texture. They are then quickly seared on both sides to caramelise the steak, and then finished with a silky miso and sesame dressing which just elevates the flavours and whole experience. Stir-fried broccoli and kale are added to give the freshness and then that beautiful crunch of the pink radish. A bit of chilli for added kick and that is the fantastic-tasting vegan Suika tuna. Perfect!"