Whole cut vegan steak producer Juicy Marbles launches at Waitrose, marking the first UK supermarket to sell the 100% plant-based filet mignon.
The brand's famous marbled vegan steaks — placed alongside conventional animal meat in the butcher section — are part of the supermarket's Valentine's Day Meal Deal, offering two Juicy Marbles steaks, a starter, a dessert, and a bottle of fine wine for £20.
Waitrose reports that it is listing the plant-based filets in 217 Waitrose stores from February 8th to 14th while stocks last.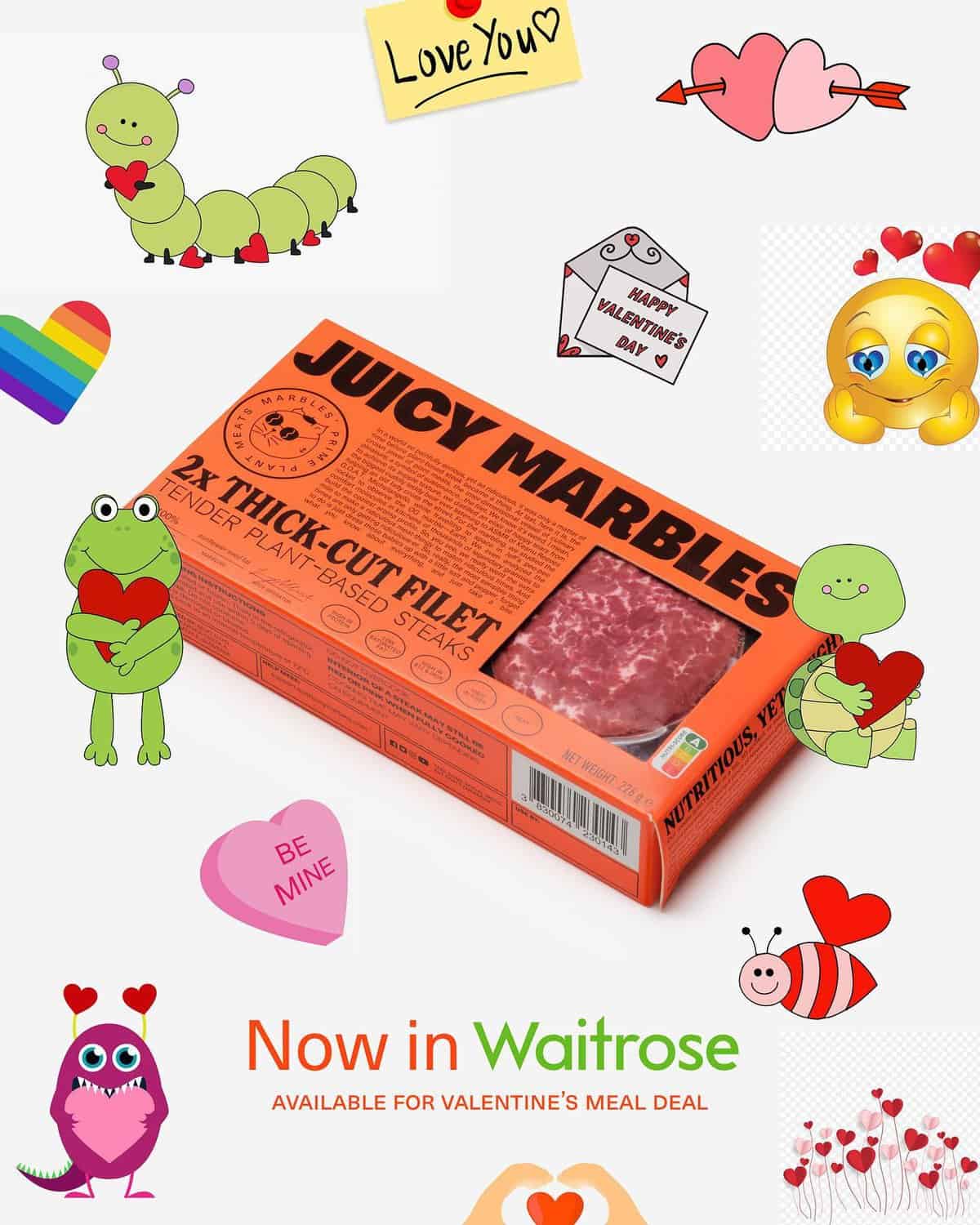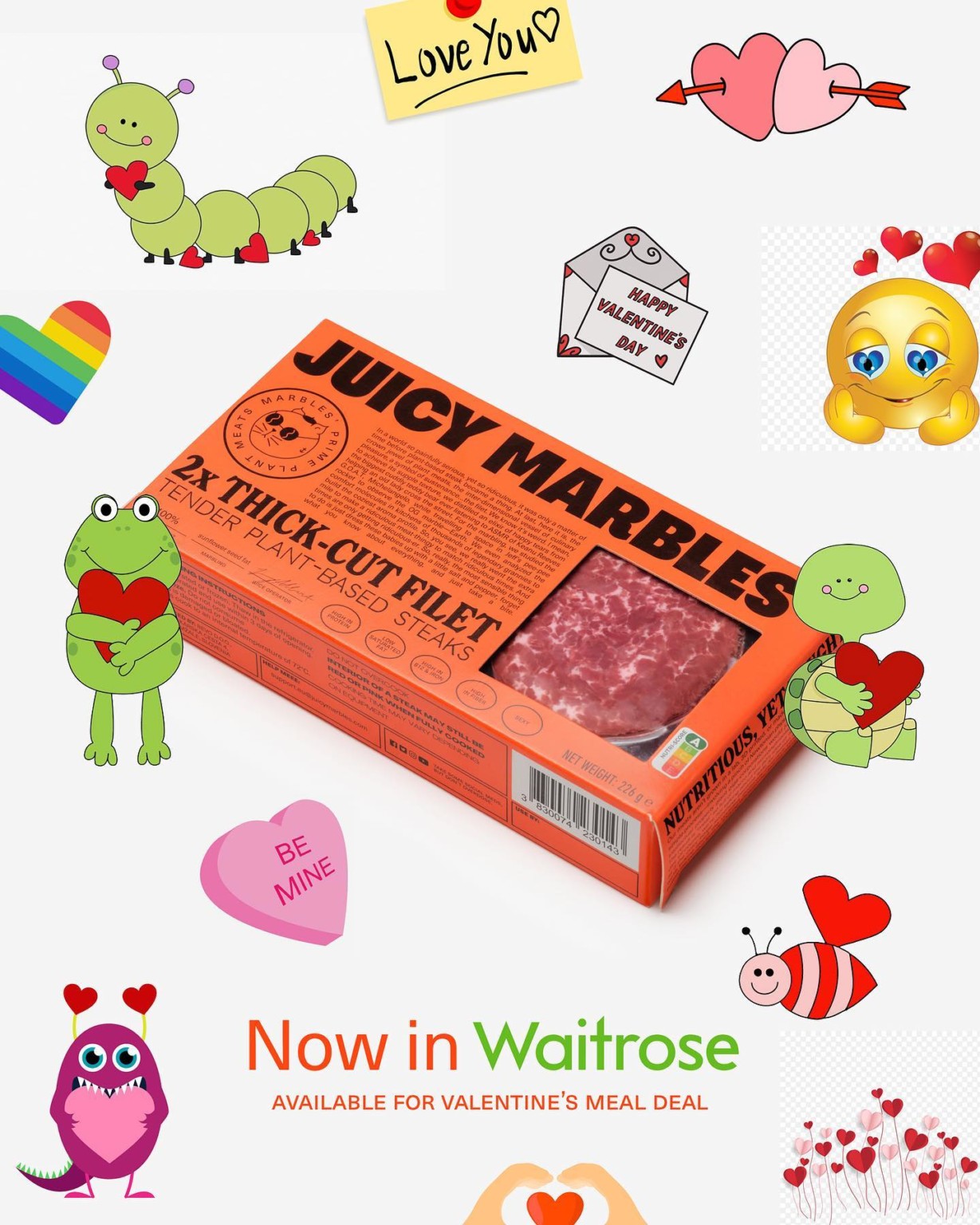 Luka Sinček, Juicy Marbles' co-founder, said: "Mr. Marbles will be pleased to see the introduction of Juicy Marbles' steaks in Waitrose, one of the UK's most respected supermarkets. We are also big fans of romance here in Marbles' Surreal kitchen, so anything that has to do with celebrating love is our jam!"
UK Expansion

Considered a plant-based whole cut pioneer after the commercial release of its Thick-Cut Filet — the industry's first plant-based filet mignon — Juicy Marbles has been expanding in the UK, where it launched its whole-cut beef-style loin last December.
This is the first time the Slovenian brand products retail at a supermarket chain. Until this launch, the company has been shipping limited releases of its products for customers and food service on a DTC basis across Europe and the US.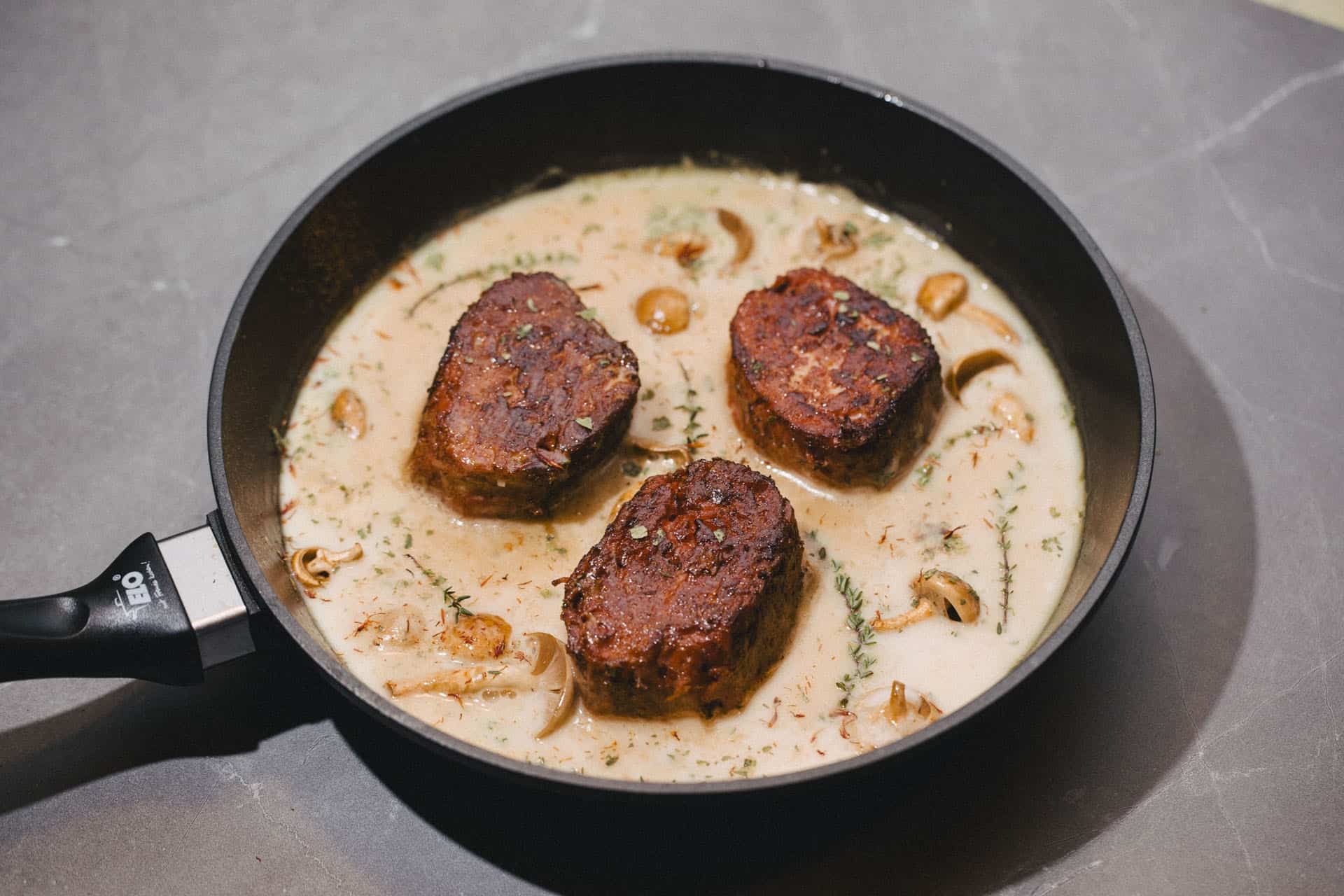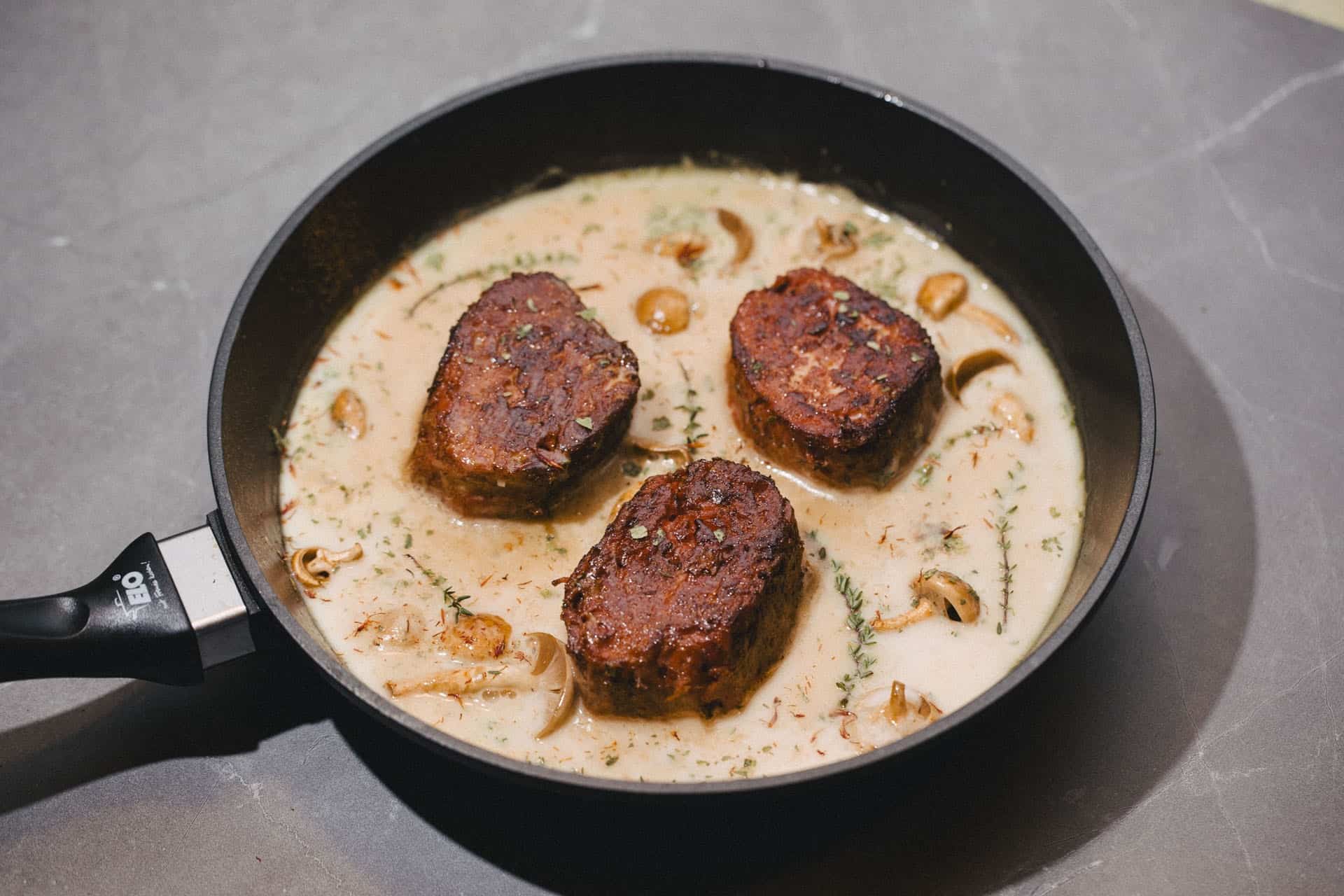 Since its launch in 2021, Juicy Marbles has consistently enjoyed success with its plant-based whole cuts that are not lab-grown or 3D printed but made with its special grinder and layering machine. Juicy Marbles' whole cuts are made of soy and wheat proteins and come raw and unseasoned to allow customers to experiment with any recipe and cooking method.
Martyn Lee, head chef at Waitrose, said: "The first time I tried it, I was sold – the texture of the Juicy Marbles steak is like nothing I have ever seen before from other plant-based alternatives. The thing that is really exciting about this product is when cooking, you see the raw protein turn into a caramelised and juicy steak that looks like the real thing. Whether you are incorporating a holistic approach to your meals or not, you are absolutely going to want to try this."