Food technology firm Alamance Foods announces the launch of Whipt – a dairy-free new alternative to traditional whipped cream. Available in three varieties – Coconut, Almond and Oat, Whipt can be found in the US in Lidl, Woodman's Market and select Walmart locations.
"Whipt offers the three advantages that it is dairy-free, gluten-free and guilt-free"
Sold in classic steel canisters, Whipt is described as a "viable alternative" to dairy-based whipped cream that both adults and children can enjoy. Whipt's gluten-free flavors include three protein bases:
Oat – A vanilla-flavored cream for topping an oat milk latte or any hot beverages
Almond – Features a nutty, Marzipan-like flavor that contrasts hot chocolate and more
Coconut – For decorating pies and cakes – can also substitute milk in any dessert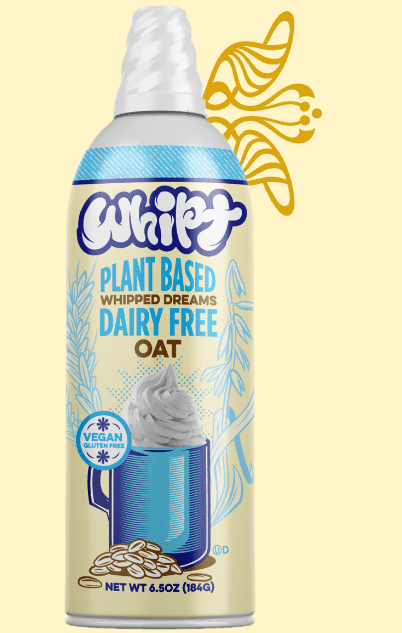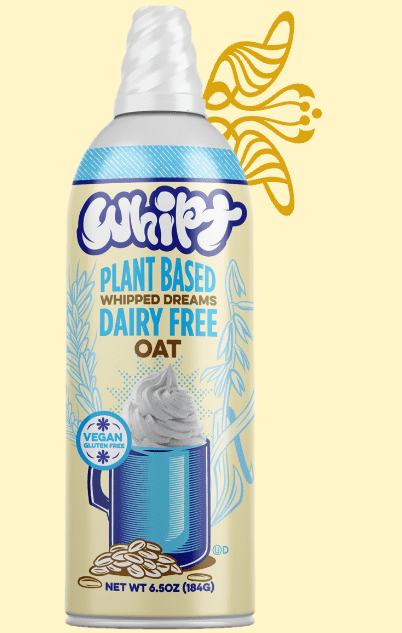 According to the company, Whipt's products come in recyclable steel cans and the almonds, oats, and coconut it uses consume much less water and emit fewer greenhouse gases than conventional dairy.
Based in North Carolina, Alamance Foods produces a range of iconic snack brands, including Fun Pops and Happy Drinks. The company states the global market for whipped cream, is expected to grow to USD $1268.53 million by 2029, according to Data Bridge Market Research.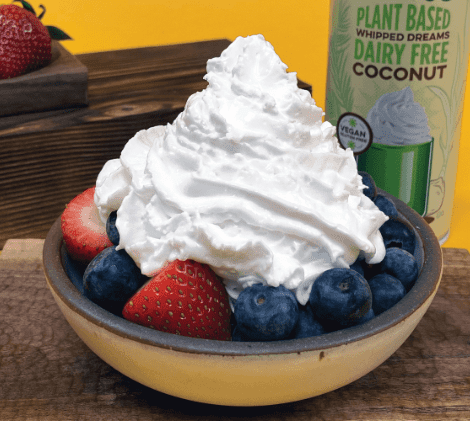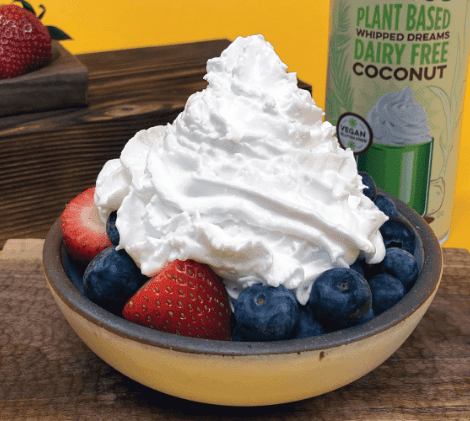 "Same taste"
"When vegans consciously adopt a vegan lifestyle, they lose access to a lot of products that they enjoyed before," said Mohan Valluri, Vice-President of Sales and Product Development at Alamance Foods. "Despite switching to a vegan lifestyle, Whipt provides an alternative that closely resembles the taste of whipped cream. In addition to having the same delicious taste and soft texture as whipped cream, Whipt offers the three advantages that it is dairy-free, gluten-free and guilt-free. The flavor is such that there is no aftertaste, and it goes with almost all foods."