Beyond Meat has rolled out its plant-based burgers and pork patties at all 100 METRO China stores, spread across more than 60 cities.
METRO China is one of the country's largest international wholesalers, and the launch marks the first time that Beyond's pork patties have been available for retail. METRO members will be able to enjoy value packs of the two products at special members-only prices — RMB 62.9 ($9.05) for six Beyond Burgers and RMB 29.9 ($4.30) for eight pork patties.
"We are excited to strengthen the partnership with METRO China"
In 2020, the Beyond Burger was offered at three METRO China locations in Shanghai for a limited time. The new collaboration will see Beyond products available in Hangzhou, Xiamen, Shenzhen, Chengdu, Nanjing, and many more cities.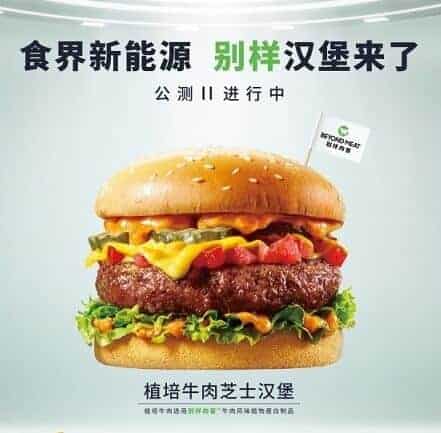 "Narrowing the price gap between plant-based and animal meat"
Beyond Meat first arrived in China in 2020, and soon became the first international plant-based company with its own production facility in the country. The brand has found success by catering to local consumers' tastes, developing its Beyond Pork products specifically for the Chinese market.
This summer, the Beyond Burger launched at Chinese fast-food chain Dicos as part of a new menu option called The Trio-Cheese Plant-Based Beef Burger. And just last month, Beyond introduced another product targeting Chinese consumers — Beyond Dumplings, available in both boiled and fried varieties and featuring the company's plant-based beef and pork alternatives.
"We are excited to strengthen the partnership with METRO China and increase the availability of the Beyond Burger and Beyond Meat Plant-Based Pork Patties to all of their stores," said Jeremy Yeo, Beyond Meat's General Manager in China. "The competitive and exclusive price for METRO members exemplifies the two brands' shared vision of narrowing the price gap between plant-based and animal meat, empowering more local consumers to include our delicious and nutritious products on their holiday shopping lists."