Blackbird Foods continues its trajectory of success with the addition of three plant-based pizzas to its line-up at Whole Foods, including its recent product developed with fellow plant-based brand daring, the Blackbird Buffalo Pizza.
Blackbird's pizzas are already listed at 300 Target stores, and the brand has also launched a line of plant-based chick*n WINGS, available in Buffalo and Korean BBQ flavors. Blackbird's Margherita, Supreme, and Buffalo frozen pizzas are now launching in Whole Foods' Southern Pacific region, which includes shops in Southern California, Arizona, Southern Nevada, and Hawaii.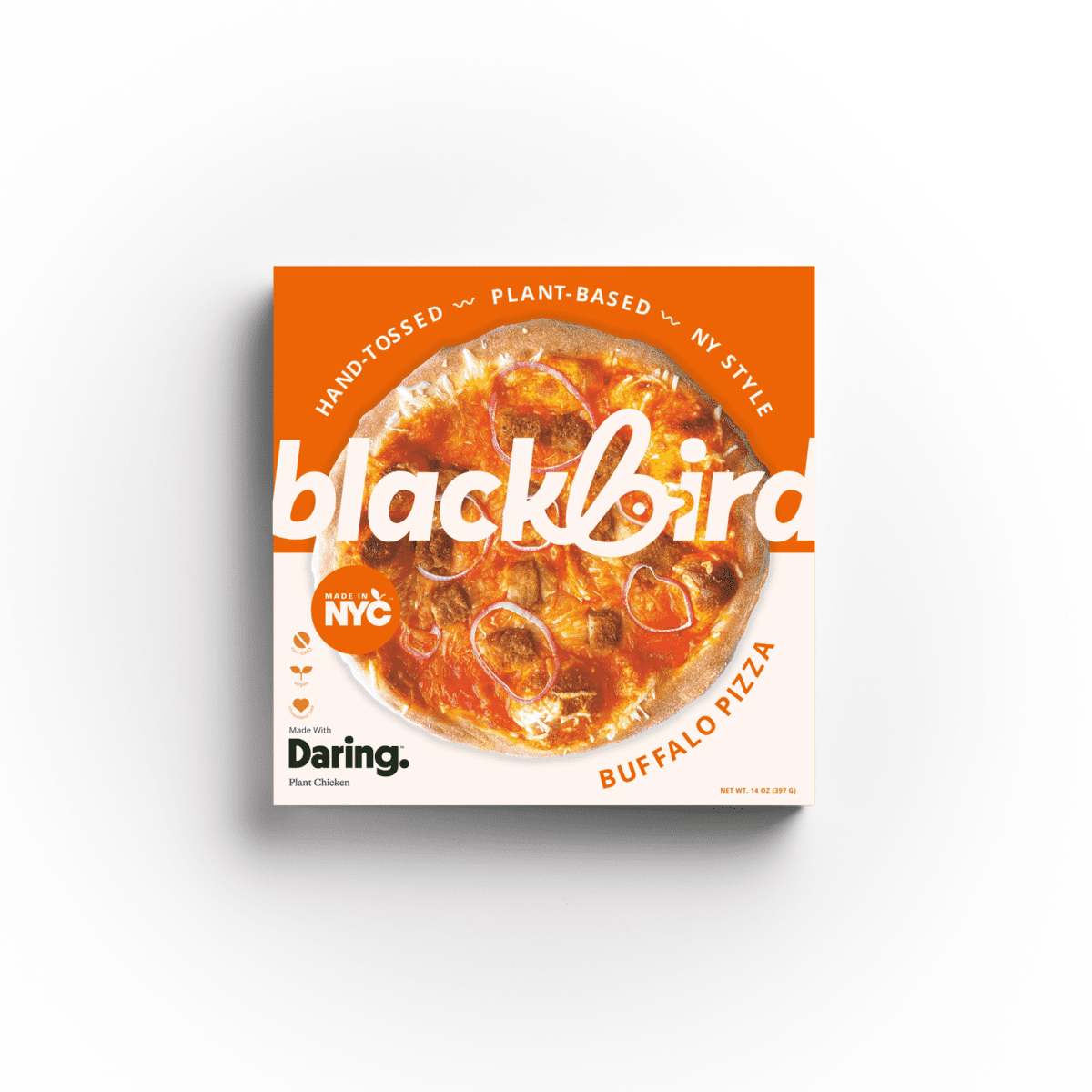 The Buffalo, topped with vegan cheese, fresh onions, and daring's plant-based chicken, launched nationally at Sprouts last spring. With the launch in Whole Foods SoPac, Blackbird is increasing its reach and making its vegan pizza creations available to even more consumers.
The Supreme pizza is topped with sage and fennel sausage crumbles, fresh green peppers, and red onions, while the Margherita pizza is made with their signature tomato sauce, vegan cheese, fresh garlic, and basil leaves.
Speaking recently to vegconomist regarding the collaboration, CEO Blackbird Foods CEO Emanuel Storch enthused: "We were thrilled to partner with Daring Foods for our Buffalo Chicken Pizza, which initially ran as an exclusive at Sprouts Farmers Market stores. While we are usually proud to manufacture all of our own pizza toppings, we saw this as an opportunity to work with the incredible team at Daring and gain some additional exposure in the market. And this is an absolutely delicious pizza that we hope all of your readers get a chance to try."
Blackbird Foods is also available in two other Whole Foods regions. These include shops in Texas, Louisiana, Oklahoma, and Arkansas. Blackbird Seitan is also available in Whole Foods shops in the Northeast.
More information at: blackbirdfoods.com