UK challenger brand CRAVE, winner of TV pitch show Aldi's Next Big Thing, announces this week it has achieved a listing at selected Sainsbury's stores for recently re-launched snacks Pickled Onion Noughties and Hot & Spicy Hot Dawgs.
The free-from producer recently faced legal challenges when the names of three of its products were deemed too similar to those made by major brands, in a now altogether too familiar situation in the plant-based space.
In response to the cease and desist letters, CRAVE agreed to rename its products. Following these tumultuous times for the startup, it comments this week that the new Sainsbury's listing shows that perseverance has paid off and that the free-from and vegan market is very much in demand.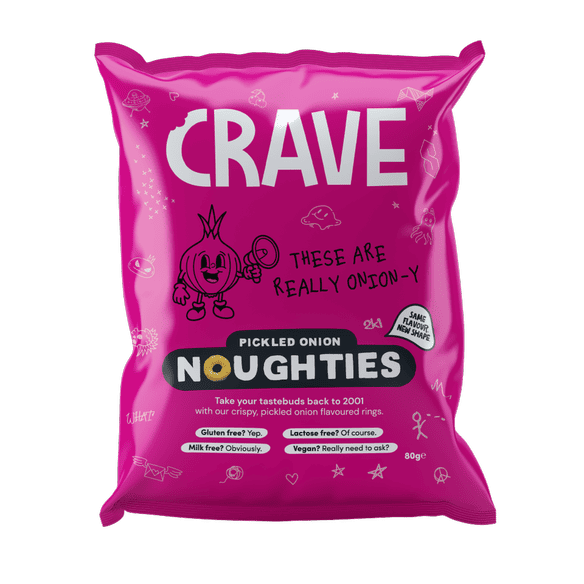 Created by food consultant and former chef Rob Brice, Crave aims to create products that are suitable for everyone, whether vegan, sufferers of food allergies, or those who simply enjoy good snacks.
"We are overjoyed to have Sainsbury's on board in our quest to banish blandness! For those with allergies or a preference for a vegan diet, the days of searching for tasteless snacks are over," explains Rob.
The vegan snacks will be available in 198 Sainsbury's stores and online from 10th September 2023.