Boulder Colorado-based GrownAs* Foods today announces a new listing for its Classic and Truffle-flavored mac & cheese at Sprouts Farmers Market locations across the USA.
The product contains 25 grams of plant-based protein per serving, according to the brand, and is free from soy, cholesterol, dairy, sugar, GMOs, as well as plastic. The simple ingredient list includes nutritional yeast, smoked paprika, potato and coconut flour.
As we reported last December, GrownAs*, a subsidiary of Seed Ranch Flavor Co, aims to revolutionize the mac and cheese category by producing clean ingredient, gourmet mac and cheese products for the modern market.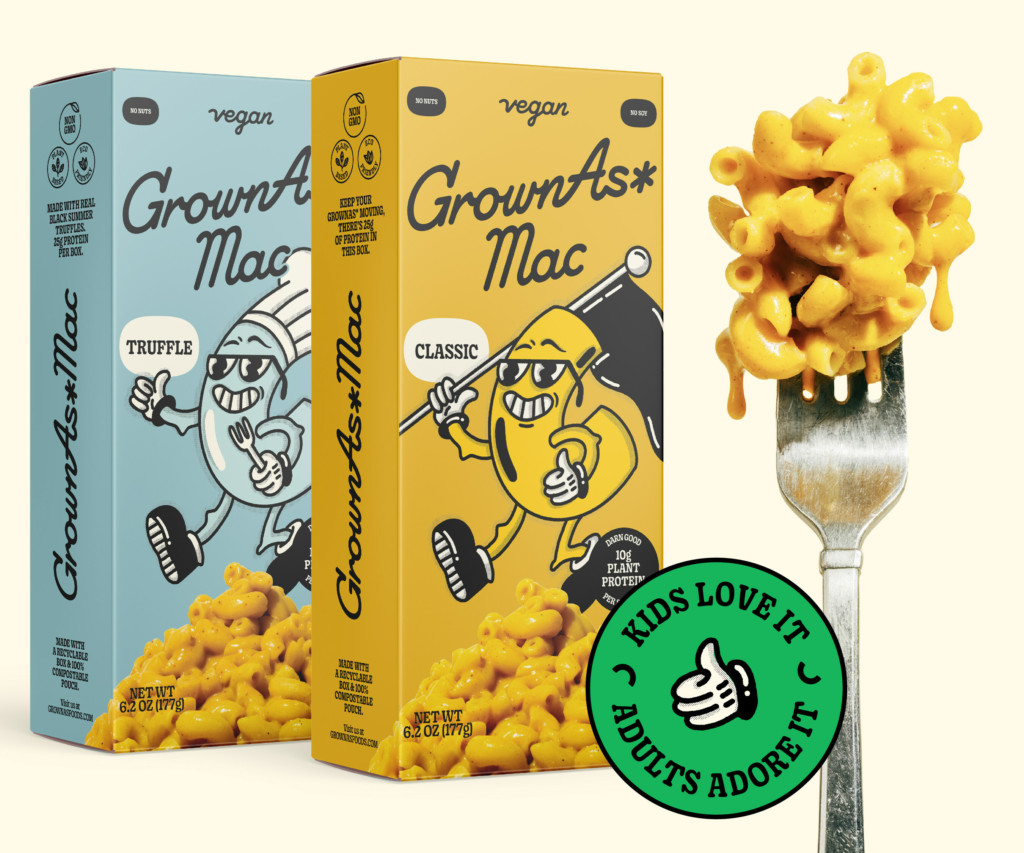 "We are thrilled to join forces with Sprouts and bring our delicious, plant-based mac & cheese to families across the nation within the chain's new Innovation Centers. This new format is helping to even the playing field within the grocery industry, not only making it possible for smaller brands like GrownAs* to expand their footprint, but also easier for consumers to try new products that align with their core values. We can't wait to see GrownAs* on Sprouts' shelves," says GrownAs* Foods' Chief of Flavor, David Delcourt.
Each box of GrownAs* Mac & Cheese is recyclable, and plastic-free, with a 100% compostable pouch. Both flavors of GrownAs* Foods Mac & Cheese will be available in Sprouts Innovation Centers across the US for an SRP of $3.99 for the Classic Mac & Cheese and $4.99 for the Truffle variety.