As ALDI unveils a wide range of vegan cheese in the UK, we take a look at its recent developments and ask, is the discount retailer aiming to become the most plant-forward supermarket in Europe?
The UK
ALDI offers a vast plant-based range in the UK, which was recently expanded further for Veganuary. Example products include roasting joints, tofu, and no-fish cakes.
The chain has also recently launched a vegan cheese range, including soft cheese in both plain and garlic and herb flavours. Additionally, the range features Grated Mozzarella, Greek Style Salad Cheese, and Grated Hard Cheese, alongside products made by other brands such as Applewood, Boursin, and Babybel.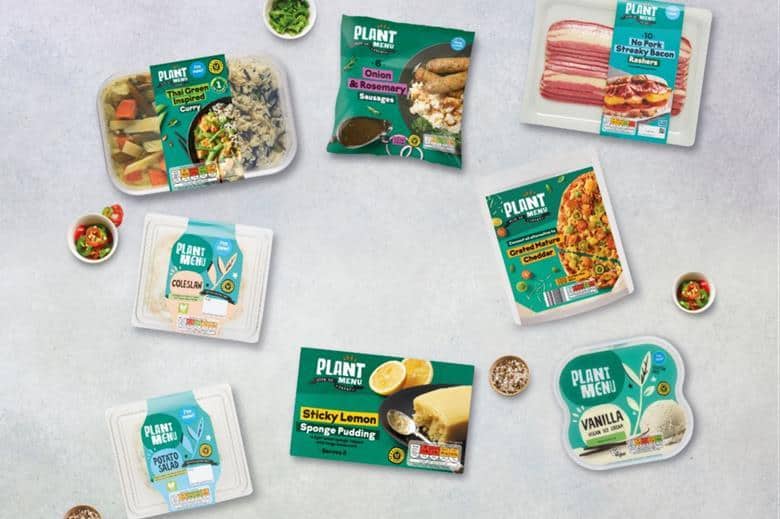 Germany
Germany's ALDI SÜD offers over 700 vegan products, and recently announced plans to expand this to 1000 by the end of 2024. The Wonder Burger has been available since 2019 under its Mein Veggie Tag label and is available in multiple regions after initially launching in DACH.
ALDI Nord and SÜD are both taking part in Veganuary 2023, conducting a vegan tasting week and offering recipe and nutrition tips via their online channels. In a recent survey in Germany ALDI reported that more people are now buying vegan products from discounters rather than health food stores. 90% of survey participants said that Aldi's plant-based products are good value for money.
Spain, Belgium & Portugal
In Spain, ALDI stocks numerous items from the Mein Veggie Tag line and a large range of the plant-based GutBio line. Last year, the retailer launched chocolate-filled vegan croissants in Spain. All vegan products are marked with the V-Label. In Spain and Portugal, the Mein Veggie Tag line offers its Wonder Burger as well as plant meat chunks.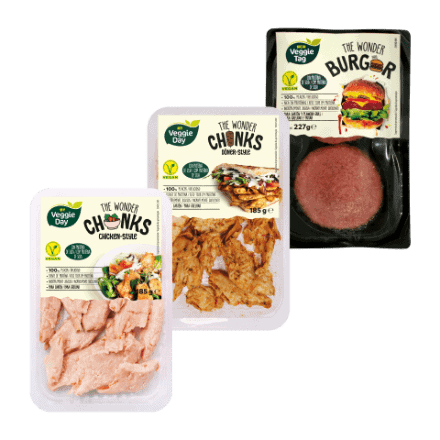 Similarly, ALDI Belgium also offers Mein Veggie Tag products such as mince, steak, and burgers and certifies its plant-based offerings with the V-Label.
Switzerland, Italy and France
In Switzerland, ALDI has launched plant-based tuna products by BettaF!sh, along with a range of other vegan options such as falafel, oat cream, tofu, and almond milk.
ALDI Italy has its own vegetarian and vegan brand called Just Veg!, featuring sandwich slices, soy burgers, tofu pesto, and more. Similarly, ALDI Nord France has a brand called Bon & Veg.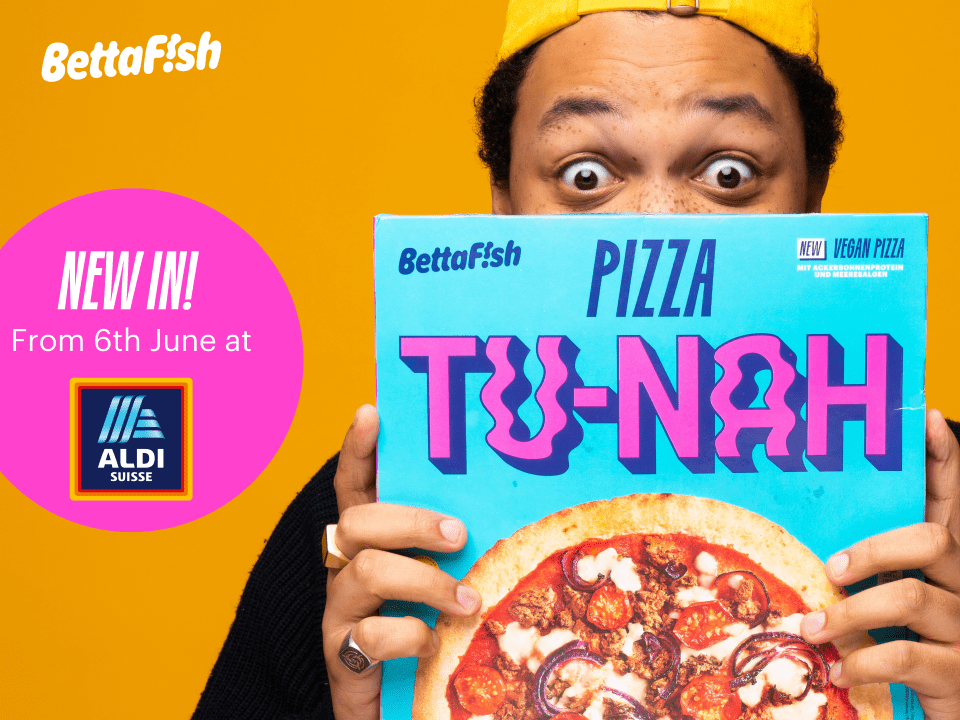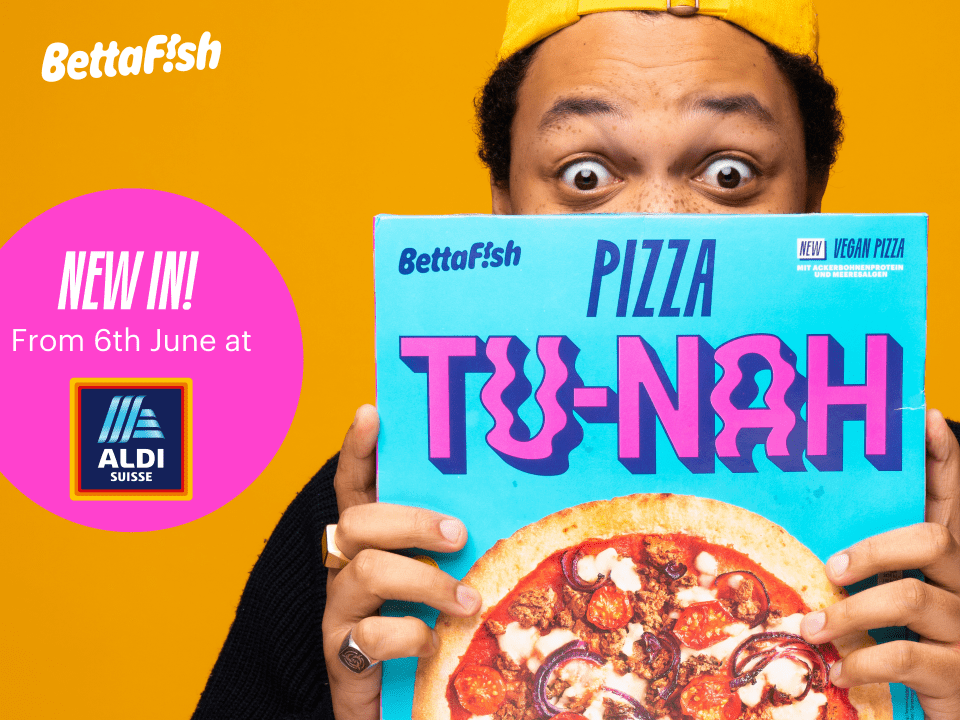 Affordable plant-based products
While options vary significantly between countries, it's clear that ALDI is making a real effort to improve its vegan options Europe-wide. In some regions, such as the UK and Germany, the chain is emerging as a clear leader, offering hundreds of options at much more affordable prices than most retailers. And with numerous new products launching for Veganuary, ALDI could soon cement its position as the best European supermarket for plant-based food.