As The Little Vegan Butcher opens its doors in Norwich, UK, we take a look at a selection of plant-based butcher shops on both sides of the Atlantic.
The Little Vegan Butcher
The Little Vegan Butcher opened its doors in January, offering meat alternatives handmade by the store's owners. These include plant-based ribs and bacon, soy burgers containing Applewood smoky vegan cheese, and "vishcakes" made with white beans.
A lunch counter will soon open in-store, serving options such as wraps, salads, and sandwiches. There is also a deli counter and a coffee machine.
Maciel's Plant-Based Butcher & Deli
Los Angeles' first ever vegan butcher shop, Maciel's, opened in July 2022. The store offers Mexican-inspired plant-based meats, cheeses, and sandwiches, all handmade from scratch. Options include pastrami, Mexican ribs, chicharrones, turkey, chorizo, Camembert, and jalapeno cheddar.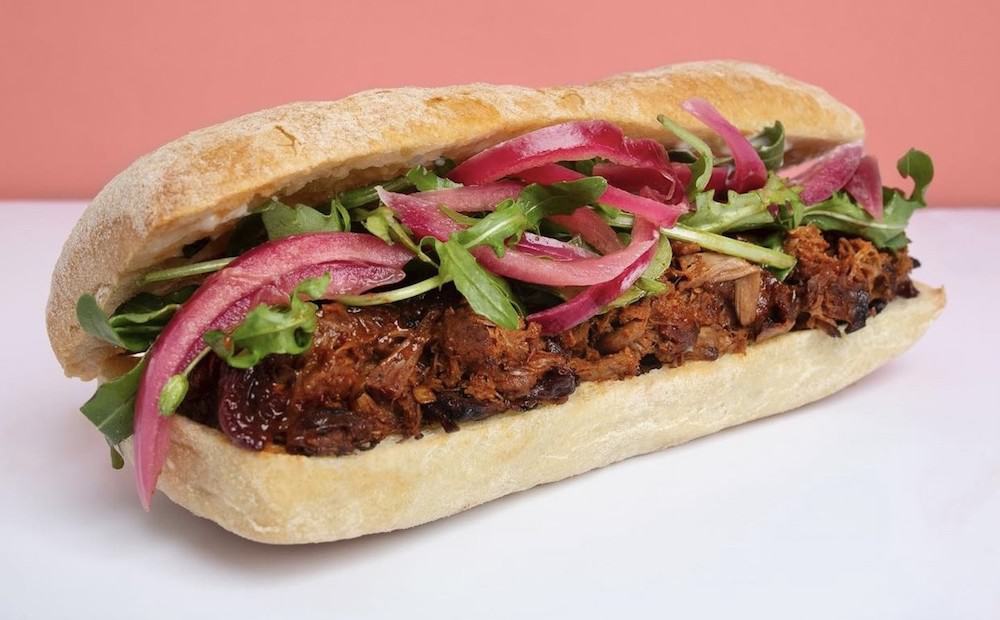 Die Vegane Fleischerei
Die Vegane Fleischerei (The Vegan Butcher) opened this January in Dresden, Germany, offering schnitzel, meatloaf rolls, salami, and aspic. The store has proved hugely popular, despite being banned from using certain meat-like terms by food inspectors. Die Vegane Fleischerei manufactures 70% of its products, with the remaining 30% bought from vegan wholesalers.
Yamchops
Toronto-based Yamchops has been operating a vegan butcher and deli for well over a decade, offering products such as Tunaless Tuna, Chick*n Schnitzel, Szechuan Beef, and Montreal Style Steak. In 2021, Yamchops was acquired by Plant&Co Brands, which said it planned to franchise the store across North America.
The Vegan Butcher's Choice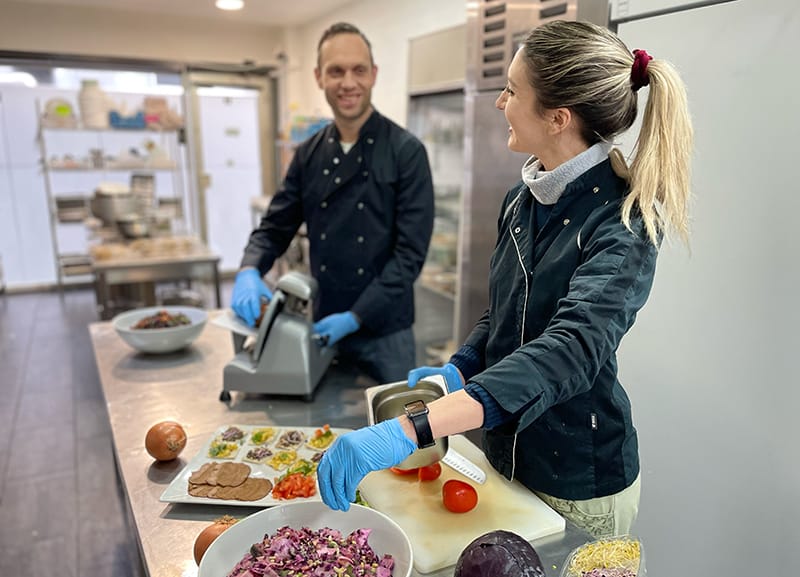 The Vegan Butcher's Choice (featured image) is the first vegan butcher in Belgium, based in Brussels. All of the products, which range from vegan ribs and steak, to ready meals like Belgian beer stew, are produced inhouse. Sales are primarily through ecommerce, and in addition the founders also have a thriving catering business, serving business lunches for offices in the heart of the EU. The company reports it has received three vegan awards since opening and that the business continues to grow steadily despite the current economic situation.
The Herbivorous Butcher
Minneapolis-based The Herbivorous Butcher launched as a farmers' market stall in 2014, before opening a storefront in 2016 following a successful Kickstarter campaign. The store offers alternatives to poultry, sausages, jerky, cheeses, and more. In 2021, the brother-sister team took on Nestle after it tried to trademark the phrase "vegan butcher", leading the corporation to drop the application.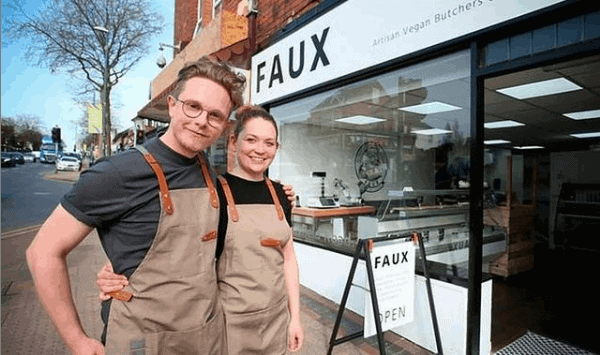 Faux
Faux opened its doors in Nottingham in 2021. Demand was so huge that queues formed outside on opening day, with all stock selling out for three days in a row. Options include alternatives to bacon, brisket, chicken thighs, pork belly, salami, and more. The store also offers cheeses, coffee, and a deli counter with sandwiches and baked goods.
Rudy's Vegan Butcher
Rudy's Vegan Butcher opened in London in 2020. Like Faux, it saw queues on opening day, with all stock sold out. The store offers sliced meats, ingredients for an English breakfast, burger patties, pulled pork, and more. Following extensive success in its first few months, Rudy's opened a second location inside luxury department store Selfridges in 2021.