UK supermarket chain Morrisons has revealed its vegan Christmas range for 2022, including eight brand-new products.
Mains
Three vegan mains are on offer, all part of Morrisons' Plant Revolution line and made with wheat, pea, and soy protein. They are:
Roast No Turkey Crown — Finished with horseradish and herb crumb along with a parsley and sage vegan butter melt.
Beefless Wellington — A beef-style dish topped with mushroom duxelles and encased in flaky pastry.
Vegan Gammon Joint — A plant-based joint finished with a maple and orange glaze.
Sides and starters
Morrisons is offering two vegan Christmas sides — a stuffing pack and the No Pigs in Blankets, made of meat-free sausages wrapped in plant-based bacon.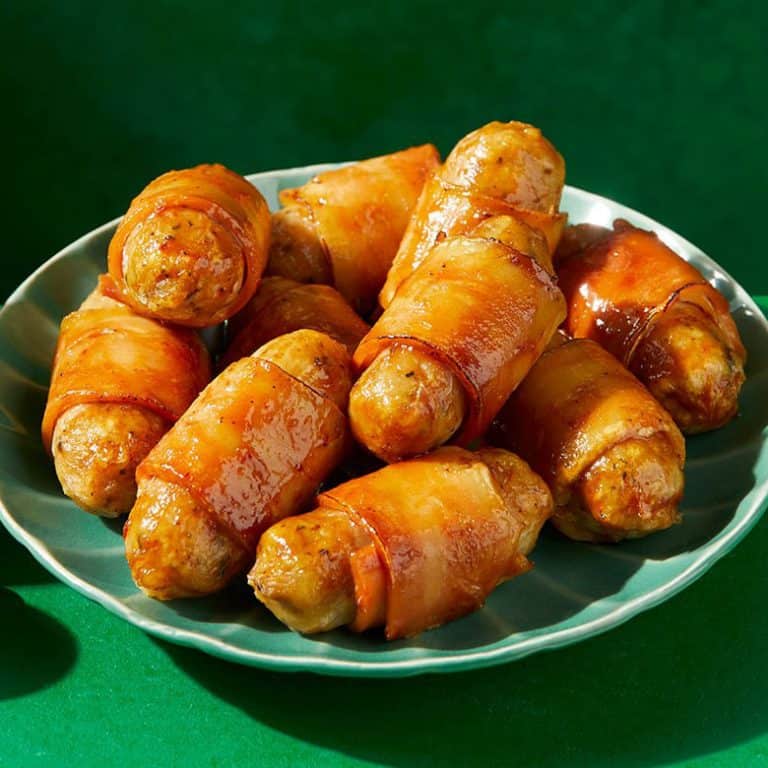 Starters and small dishes include:
No Prawn Toast Baguette — Contains a filling made from jackfruit and sesame seeds.
Mushroom Pâté — A sharing pot containing blended dried porcini mushrooms with herbs and spices.
Vegan No Cheese Bake — Single-serving melted vegan cheese topped with caramelised onion chutney.
Desserts
There are three vegan desserts on offer:
Vegan Chocolate and Salted Caramel Cheesecake — Cocoa crumb topped with chocolate sauce, caramel mousse, and chocolate pieces.
Vegan Trifle — Said to be the first plant-based trifle offered by a UK supermarket, this dessert is returning after making a successful debut in 2021.
Free From Mince Pies — Pastry cases filled with dried fruit and spices.
"Working hard in our test kitchen, our team of chefs and product developers have once again been busy creating (and continuously tasting) to make every product perfect this year," said Morrisons in a statement sent to Vegan Food & Living.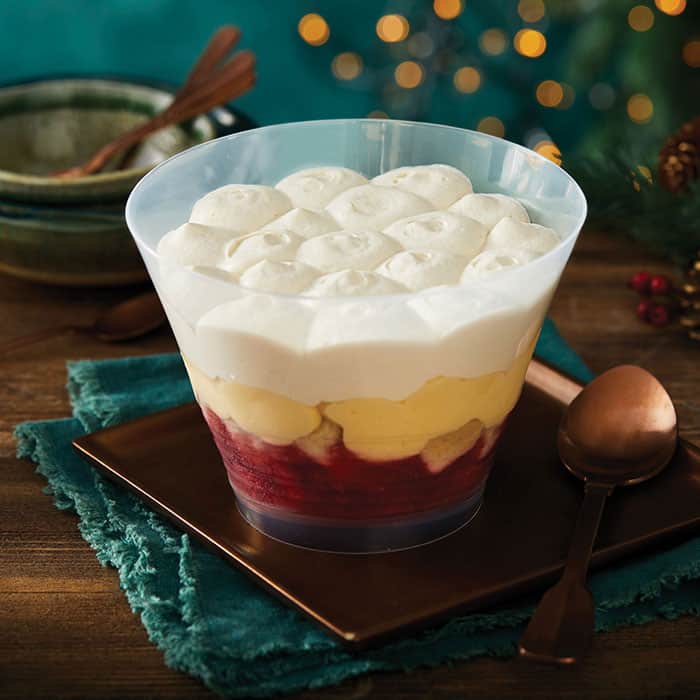 Vegan Christmas products
Most major UK supermarket chains have introduced vegan Christmas ranges in 2022. Aldi is offering dishes that include a no-turkey roast and truffles, while M&S has launched a nut roast, reindeer-decorated steamed buns, and a cookie dessert.
Asda is offering its largest vegan Christmas range to date this year, with 97 products including breaded vegan brie, chocolate baubles, and blood orange cookies.
"From show-stopping mains and luxury desserts to morish party nibbles, Asda's new range of vegan Christmas treats means there's something for everyone this festive season," said the supermarket.