Chicago-based Nature's Fynd announces new retail distribution expansions for its alt meat and dairy products made with fermented proteins from fungi.
After launching regionally a year ago, Nature's Fynd Meatless Original Breakfast Patties will now be on the shelves of 400 Whole Foods Markets stores across the US.
Additionally, the company's Dairy-Free Cream Cheese, in Original and Chive & Onion flavors, is launching in all Fresh Thyme Market locations — a full-service specialty retailer with 70 stores in ten states across the Midwest.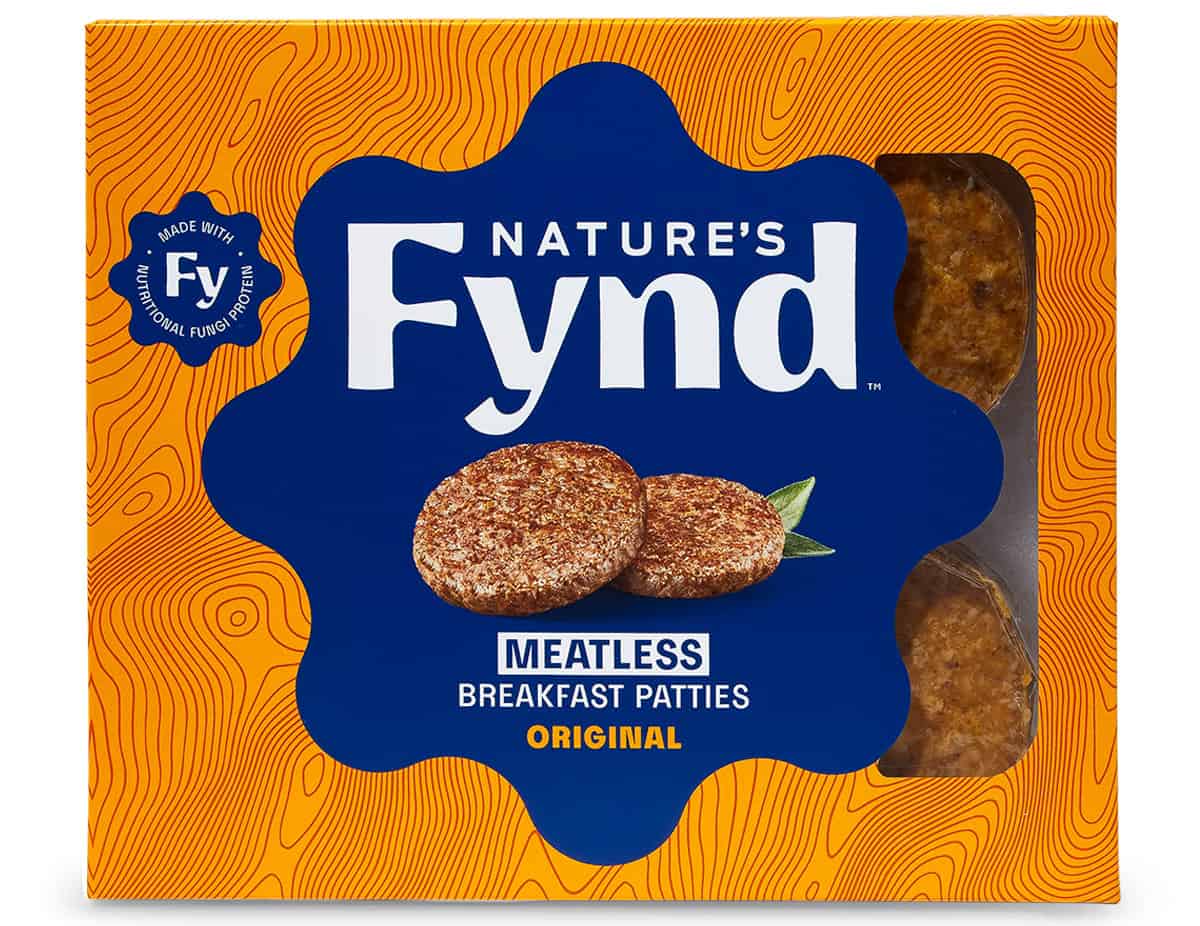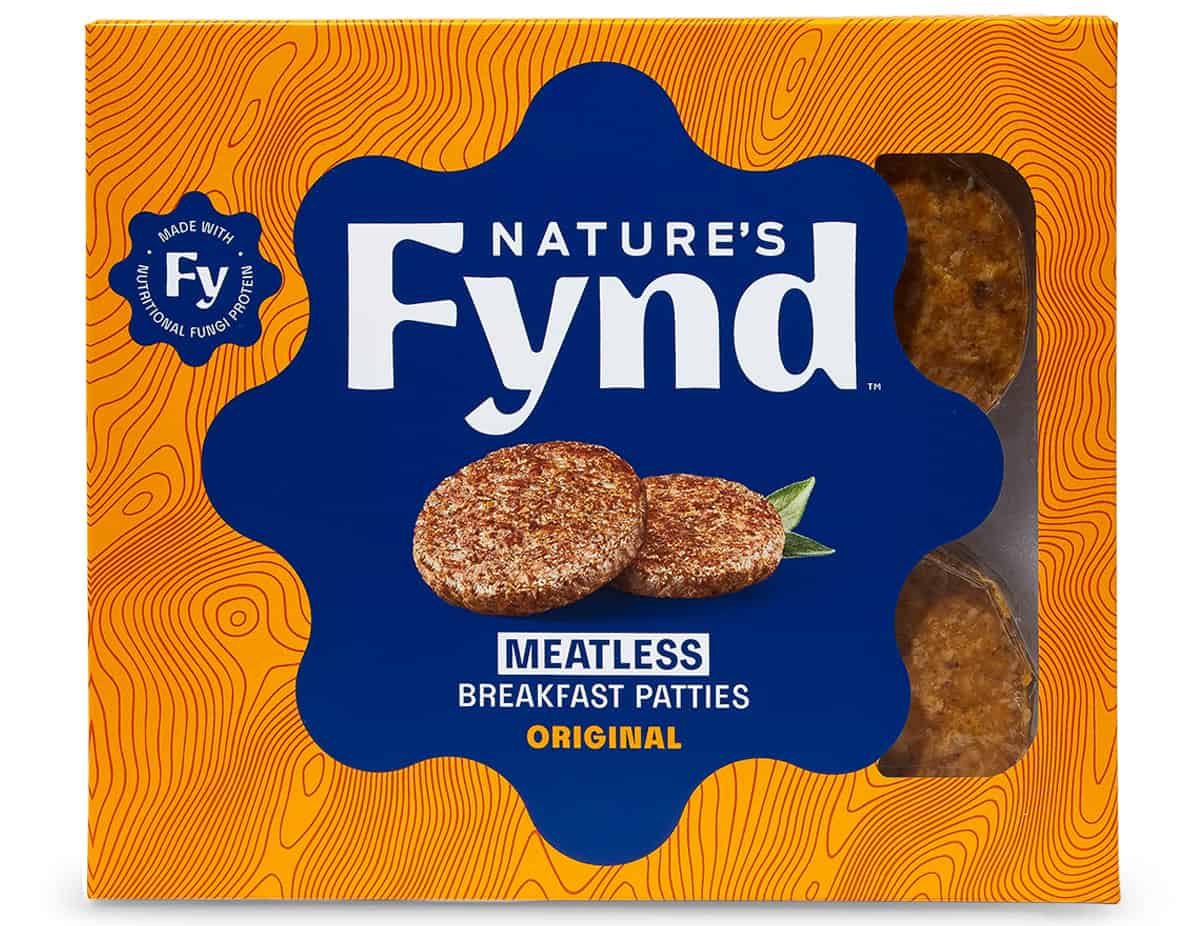 Cutting edge of alt protein
Nature's Fynd has raised $500 million to date, including a $4.76 mil­lion grant from the Bill & Melinda Gates Foundation.
At the cutting edge of the alt protein food tech revolution, Nature's Fynd produces fermented fungi proteins from a microbe originating in the geothermal springs of Yellowstone National Park, discovered by NASA-funded scientists.
The company's portfolio includes Meatless Breakfast Patties in original and maple flavors and Dairy-Free Cream Cheese, Original, and Chive & Onion. Nature's Fynd cream cheese launched at Sprouts Farmers Markets across the US in October 2022.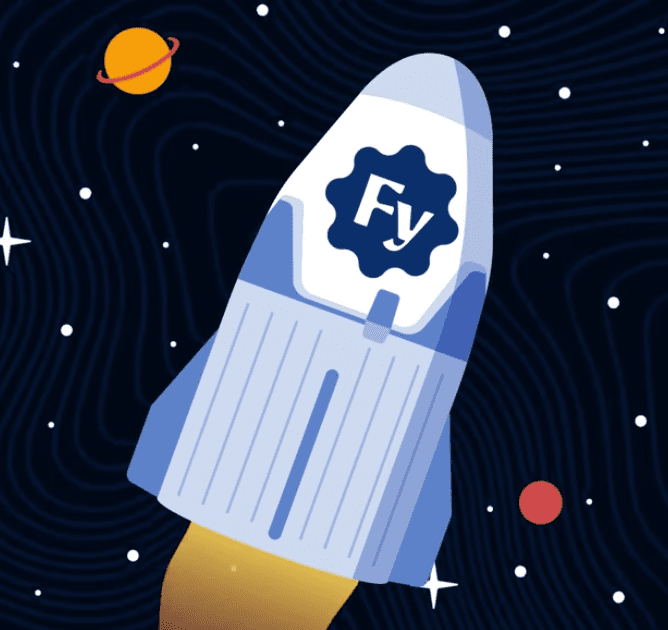 Fy protein
Using a proprietary fermentation technology, Nature's Fynd grows its discovered microorganism into a nutritional fungi protein named Fy. It uses it as a whole ingredient (not an isolate or concentrate) to make its alternative meat and dairy products.
"Fy is a complete vegan protein and truly a nutritional powerhouse. It contains all nine essential amino acids, has vitamins and minerals, and is a good source of fiber, including both beta-glucans and prebiotic fiber, which are known to support immune and digestive health," explains Karuna Rawal, CMO of Nature's Fynd.
Nature's Fynd claims that Fy is more digestible than other plant-based proteins, such as peas and peanuts. With twice as much protein as raw peas and 50% more than tofu, it offers a neutral taste and natural texture, making it ideal for creating flavorful, meatless, or dairy-free foods. Additionally, Fy grows without antibiotics, hormones, or pesticides and is non-GMO.
The firm, which operates in a pilot-scale manufacturing facility in Chicago, has limited production capacities to face the growing demand, reports Food Navigator. In 2021, the company announced the construction of a bigger facility but delayed the plans for mid-2023.
Nature's Fynd received a no-questions letter from the FDA in response to its GRAS safety determination for its Fy fungi ingredient in March 2021.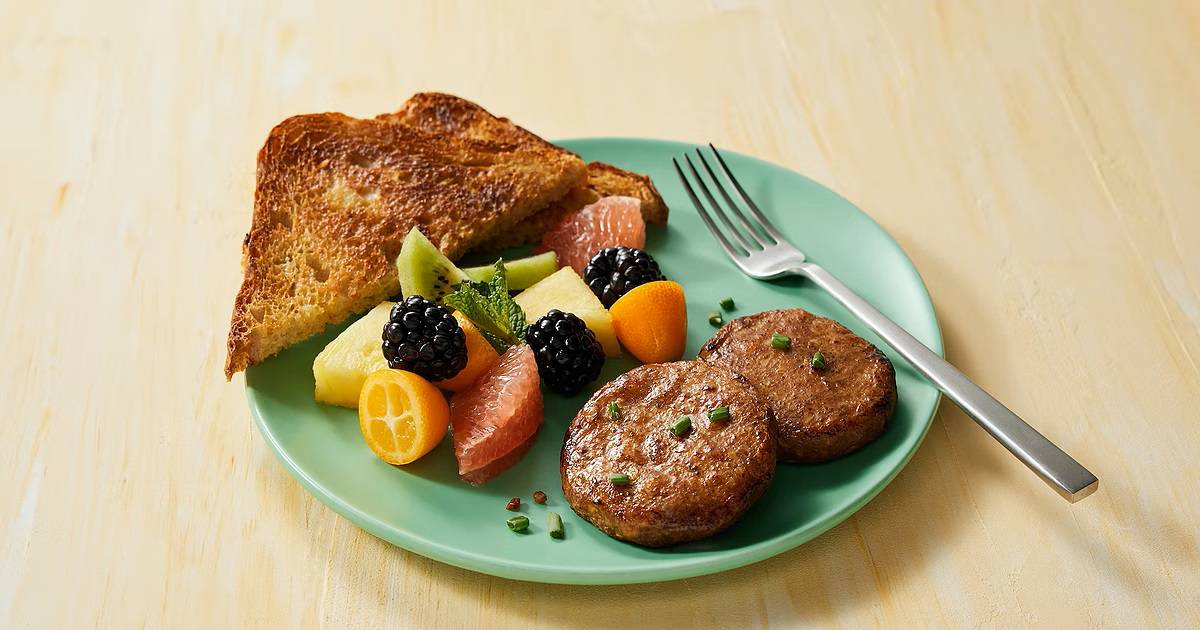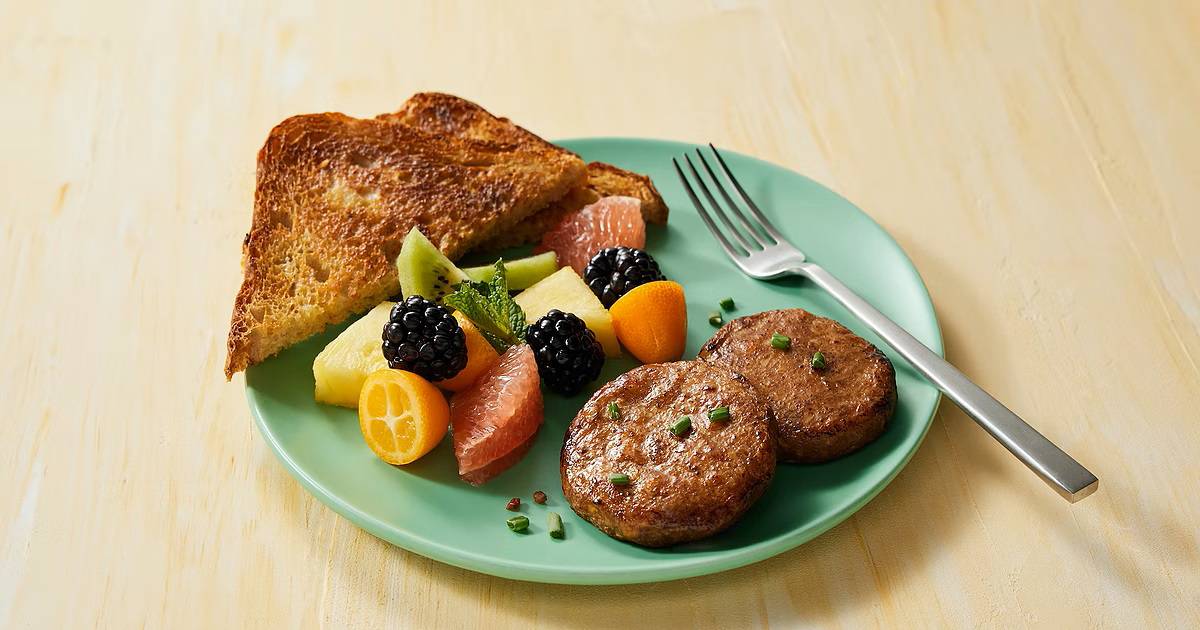 Using fewer resources
Furthermore, according to the company, a life cycle analysis suggested that Fy protein emits roughly 99% fewer greenhouse gases and uses 99% less land and 87% less water, no methane emissions, and minimal waste.
In collaboration with NASA, the company launched a protein bioreactor aboard SpaceX-25 en route to the International Space Station in July 2022. The mission sought to develop new high-protein sources with fewer resources to feed future space explorers.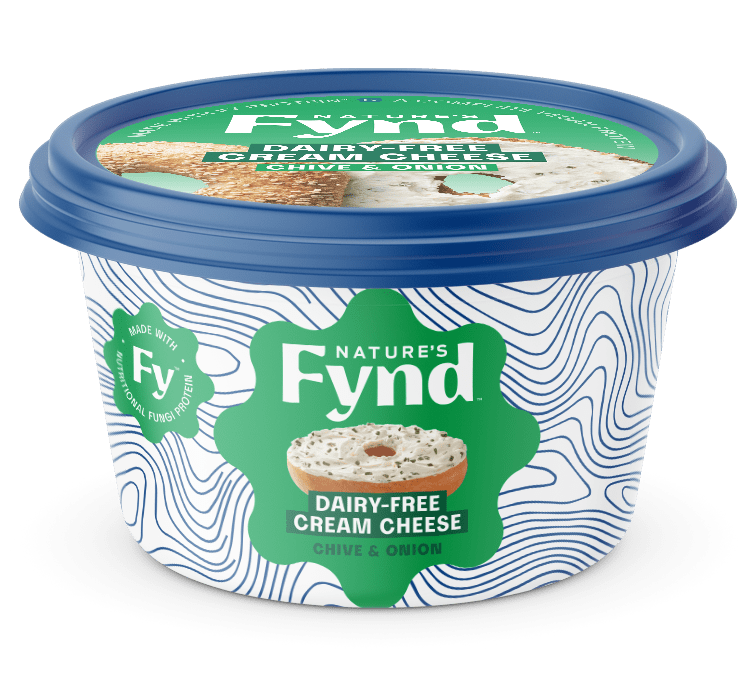 Changing the food system
Last year, Nature's Fynd announced that 3-Michelin-starred restaurant Le Bernardin was using Fy in two "delicious" desserts — the Fy-Filled Squash Blossom with Blackberry Sorbet and the Apricot Sorbet, Chamomile Ice Cream.
"Get used to seeing our fungi-based protein showing up in more places because Fy can really do it all," said the company on its social media.
Last November, Nature's Fynd joined an impressive cast of fungi protein manufacturers from around the planet to form a new trade body, the Fungi Protein Association (FPA). The FPA will represent the interests of its member companies, including advocating for fungi as a sustainable protein in public policy and conducting consumer research.
"We know that changing the food system is hard work and demands innovative solutions, but we know that changing how we eat is something every one of us can do to mitigate the impact of climate change. And there are millions of people out there, especially our core consumers whom we call "optimistic advocates," looking for ways that they can positively impact the planet because they understand the connection between the food we all eat and climate change," said Karuna Rawal.