Michigan-based Skinny Butcher is expanding throughout its home state with launches at three major chains.
The brand's plant-based chicken products — which include Crazy Crispy Chick'n Breasts, Tenders, Nuggets, and Patties — will be available at Costco Wholesale, SpartanNash corporate stores, and all Gordon Food Service locations.
The chicken alternatives are made from vegetable fibres, which are combined with pea protein and a proprietary spice blend. The products are then coated using a double-breading method. According to Skinny Butcher, the finished plant-based chicken has "the crispiest, closest to real fried chicken taste and texture on the market".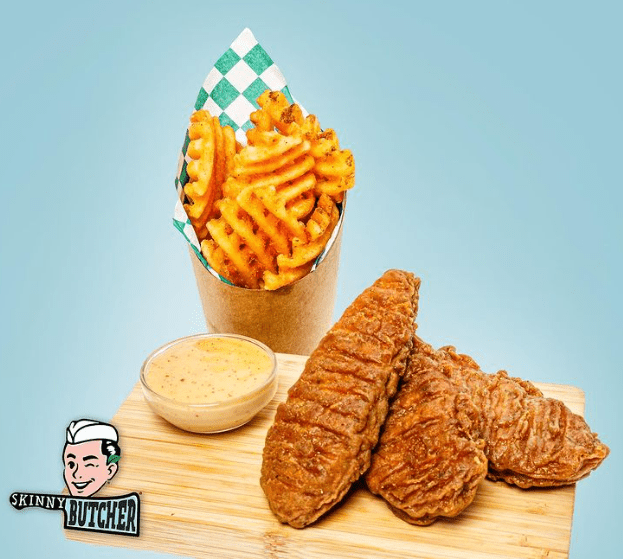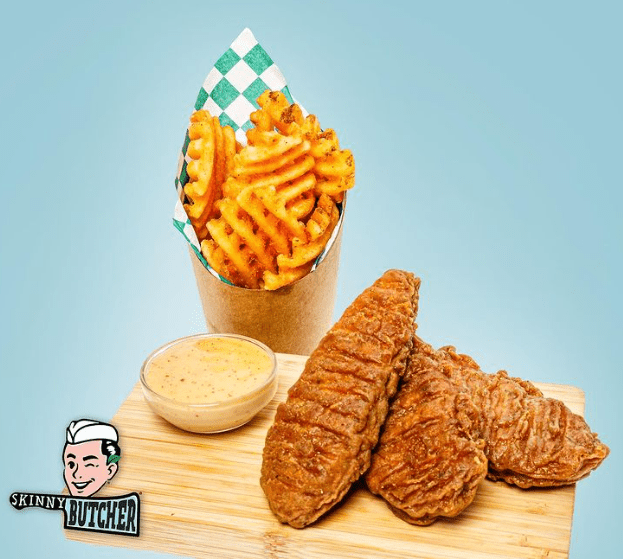 Successful debut
Skinny Butcher previously launched at Costco stores in Northern California, the Midwest, and selected Utah locations. The brand also arrived at Walmart stores nationwide through a partnership with the Netflix series Stranger Things, with the show's logo featured on the packaging of the Crazy Crispy Chick'n Nuggets. Following the promotion, the nuggets became Walmart's bestselling plant-based item.
Additionally, Skinny Butcher is available at Safeway stores in the Mid-Atlantic, Seattle, and Intermountain, along with H-E-B supermarkets in Texas.
"Skinny Butcher's successful debut on the national plant-powered protein stage has been exhilarating, but nothing tops the feeling of bringing our delicious, best-in-class line to market at home," said CEO Dave Zilko. "It meant everything to us that Garden Fresh was based in Michigan and succeeded on our unwavering commitment to having the best products, using the best ingredients, and creating a brand profile that resonated with consumers in a fun, authentic way. That same dedication drives us daily at Skinny Butcher."