Squeaky Bean, Urban Eat & Aldi have added new Veganuary offerings, with vegan products ranging from alternative meats, vegetable sandwiches, and vegan cheese.
Squeaky Bean
The 100% vegan deli slice specialist Squeaky Bean has announced two new meat alternatives for its heat & eat range — Seasoned Chicken Style Pieces and Tandoori Chicken Style Pieces — now available in Sainsbury's stores nationwide. The brand says that both ready-to-cook vegan options are high-protein and delicious. Another recent Squeaky Bean addition is its chorizo-style sausage made from fava beans, which launched last month at Waitrose.

"Sometimes we all need that satisfying feeling of cooking a meal, but it doesn't mean you have to spend hours in the kitchen. Two new easy-to-use recipes have been created to ensure that the famous Squeaky texture delivers and sizzles when you cook it in a pan," said Squeaky Bean.
Urban Eat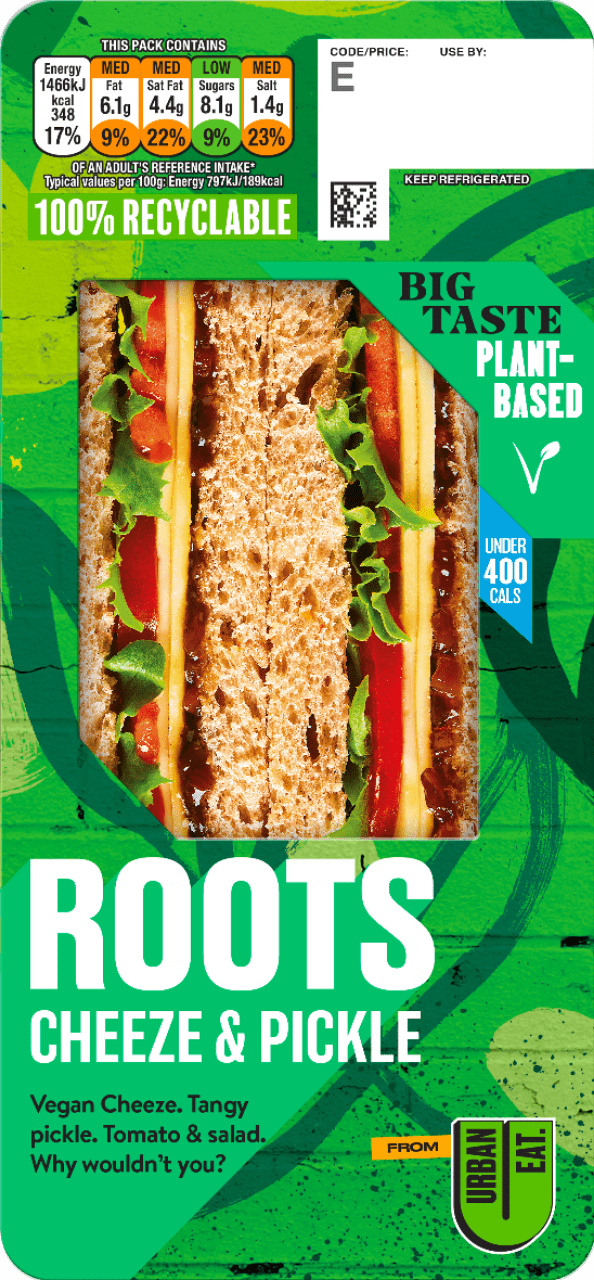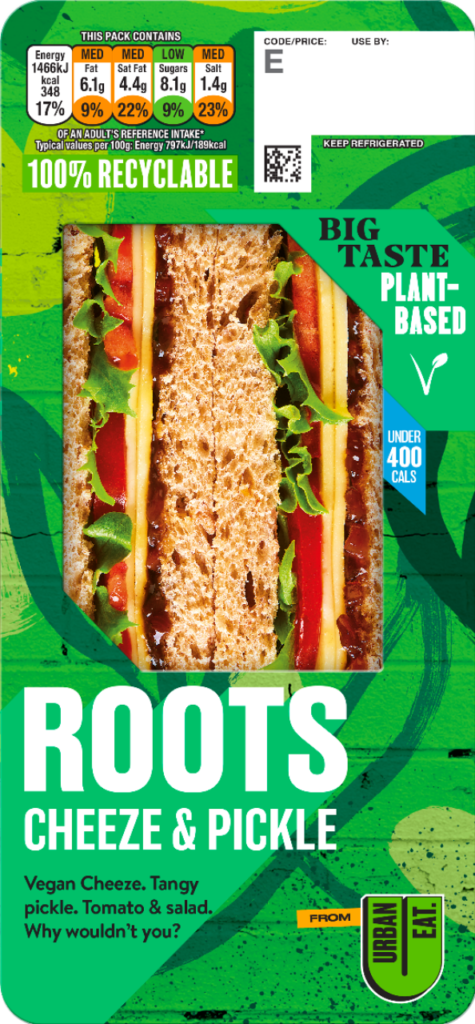 Urban Eat, a company specialising in sandwiches, salads, and food to go, has relaunched its plant-based range, Roots, coinciding with Veganuary. Four varieties — Cheeze & Pickle sandwich, a Falafel & Houmous sandwich, Tomato & Pesto wrap, and a Spicy Bean wrap — come in a new packaging that communicates better about the product's taste and characteristics and shows "clearly" that Roots products are suitable for vegans.
Urban Eat explains that it aims to be the go-to choice for vegan options, and instead of alternative meats has opted for vegetables and bean fillings, which people looking for meatless foods also find appealing, targeting a broader demographic of shoppers.
Applewood Vegan at Aldi
Aldi UK has announced it will offer multi award-winning plant-based cheese Applewood Vegan in 994 Aldi stores across the UK for Veganuary. It is the first time the supermarket giant stocks the famous vegan cheese and includes it in its January promotions.
Applewood Vegan, which claims to be the UK's second biggest vegan cheese brand, is also available in Asda, Sainsbury's, Tesco, Waitrose, Ocado, and Morrisons.
Ffion Davies, Brand Manager for Applewood and Applewood Vegan, said: "What a great way to celebrate Veganuary for our amazing Applewood Vegan with a listing in Aldi, one of the fastest-growing supermarket groups in the UK."