Tesco's plant-based range has been significantly expanded, with 34 new products launched across a variety of categories.
The UK supermarket chain has added meals such as Twisted Thai Green Curry, Spicy Pepper-No-Ni Pizza, and No Steak and Ale Pies to the Wicked Kitchen range. New sides include Eggy Style Tofu Rice and Dough Balls with Roasted Garlic Dip, while the dessert range now features Millionnaire's Sundaes and Caramel Biscuit Dream Pots. These options can all be bought as part of the Wicked Meal Deal for 2, featuring a main, side, and dessert for £8.
New dairy alternatives have also been added to both the Wicked Kitchen and Plant Chef lines. Wicked Kitchen now offers vegan shakes, while plant-based yogurts and cheeses have been launched under both brands. These include Cheddar With Crushed Black Pepper, Smoked Gouda Style Cheese Slices, and Grated Hard Cheese.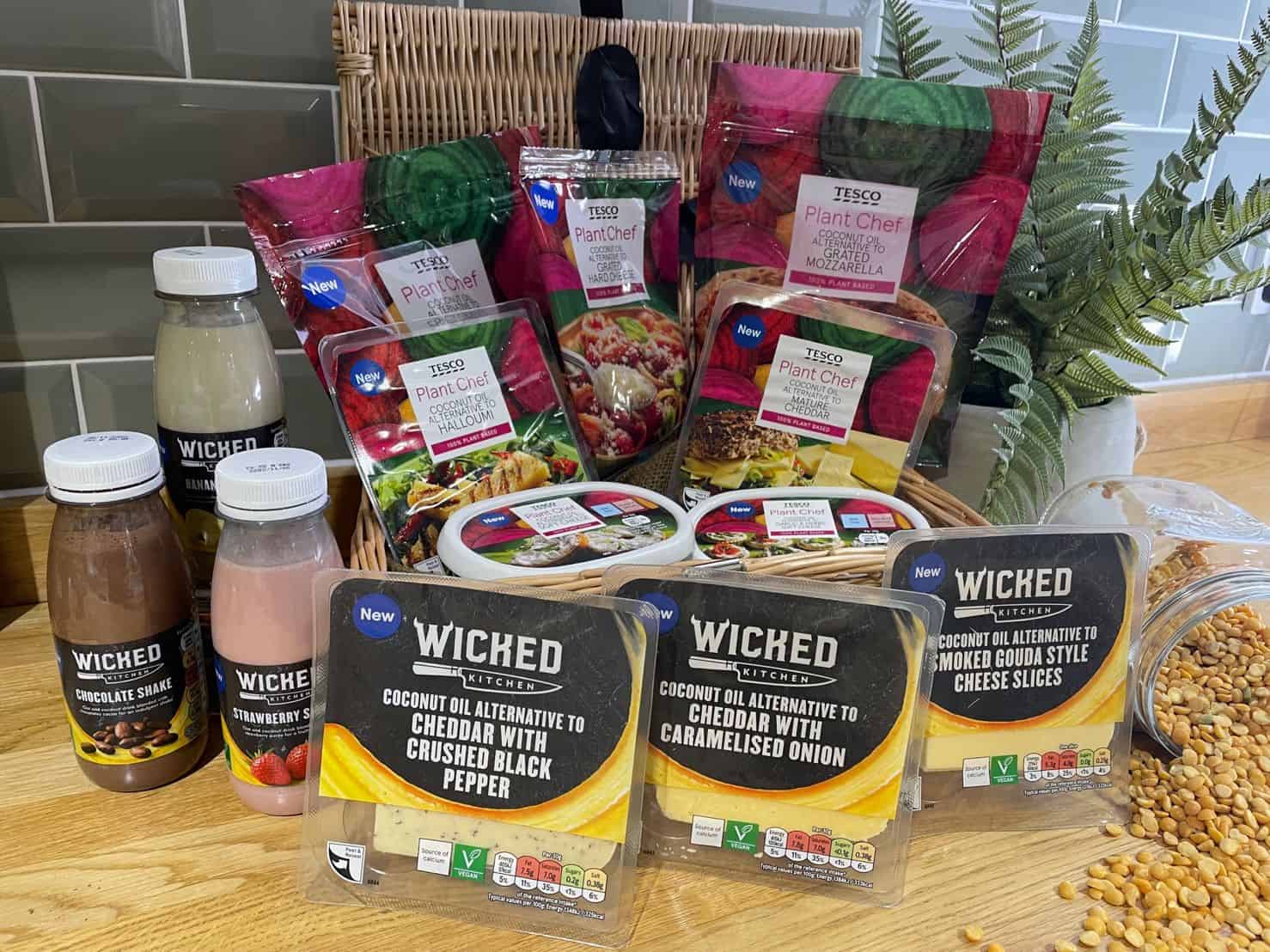 Plant-based at Tesco
The Wicked Kitchen range first launched at Tesco in 2018, proving so popular that it was soon doubled. A year later, the chain announced it would increase its vegan range by a huge 837% in a bid to become the plant-based category leader. This goal was realised last year, when Tesco was named the top supermarket in the UK for plant-based products.
The supermarket launched its budget-friendly line, Plant Chef, in 2019. Towards the end of last year, prices were cut further to reduce barriers to entry for those wanting to eat more plant-based foods.
"Incredibly proud and grateful for the amazing plant-focused team we have in Tesco," said Derek Sarno, Tesco Head of Plant-Based, speaking about the new launches. "Thank you for helping push plants and innovations to make delicious offerings without the use of animals."