Mark Cuban favorite Unreal Deli announces the launch of fully sliceable bulk meats into 125 Hannaford Supermarket locations where they will be available at the deli counters, placed behind the glass alongside traditional animal-based deli meats.
Unreal claims this makes it the "first vegan brand to make its way behind the deli counter in multiple states".
The Los Angeles brand has enjoyed exponential success since first finding fame through an appearance on TV's Shark Tank. This May, Unreal launched bulk packs into CostCo, going on to announce its Series A round and impressive $50 million valuation in June.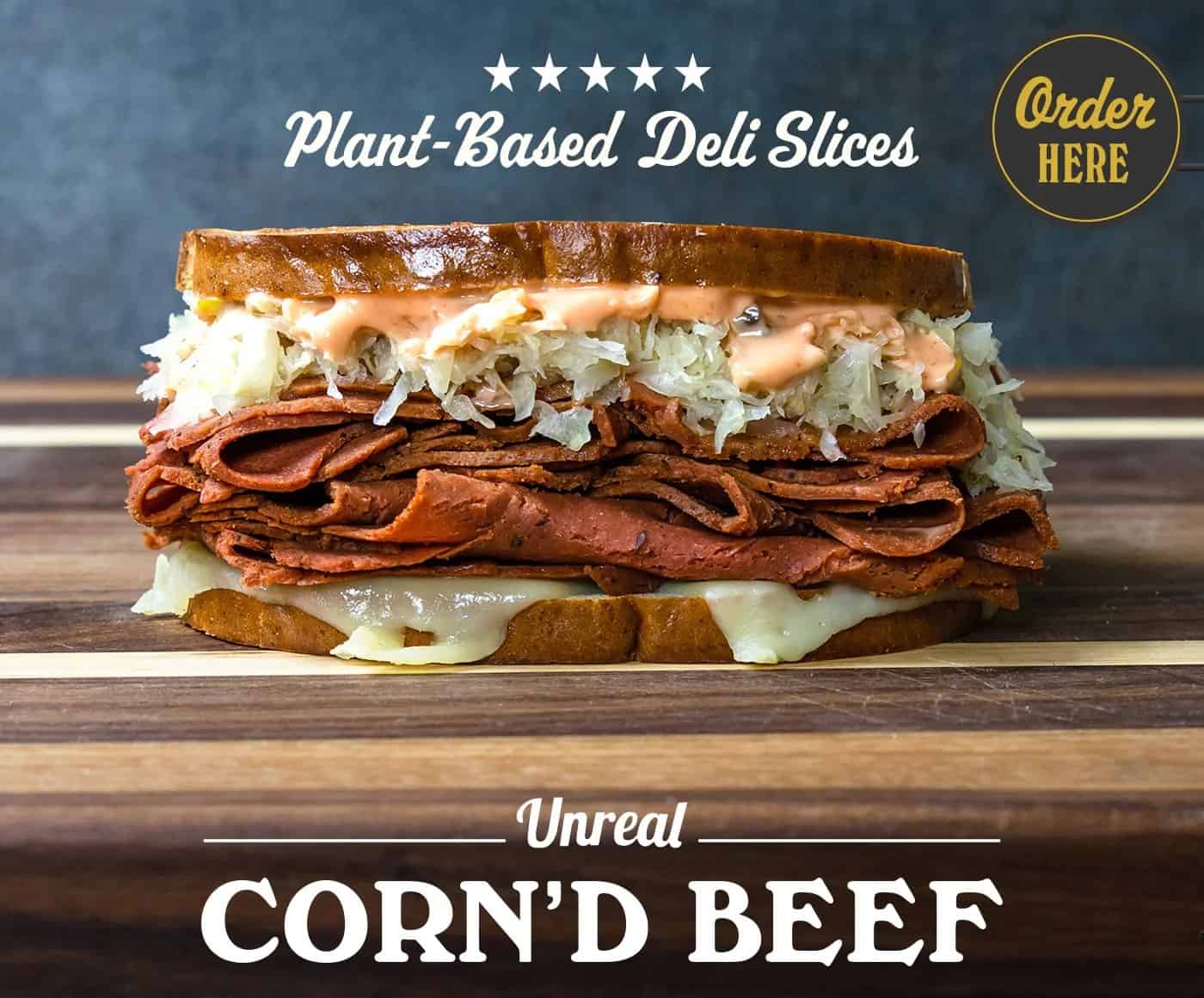 Unreal Steak Slices, Unreal Corn'd Beef, and Unreal Roasted Turk'y are now available at the supermarket counters. The deli meats feature lentils, black rice, shiitake mushrooms, beets, tomatoes and other natural ingredients, containing 14-15g of protein per 2 oz serving, free of cholesterol, nitrates, and GMOs.
"This is a groundbreaking moment for our brand, and we are proud to provide consumers with the same experience you'd have buying animal-based deli meat," said Founder Jenny Goldfarb.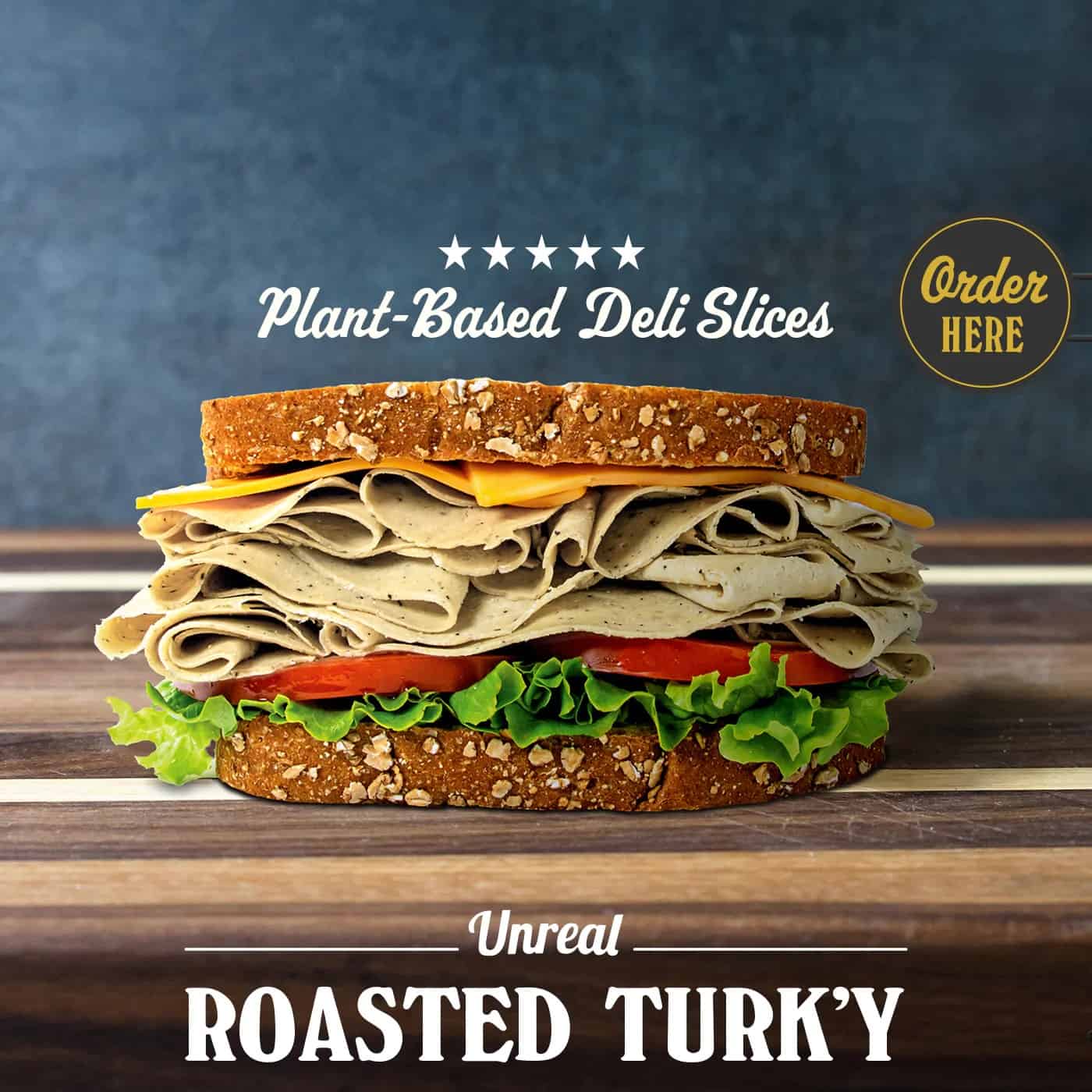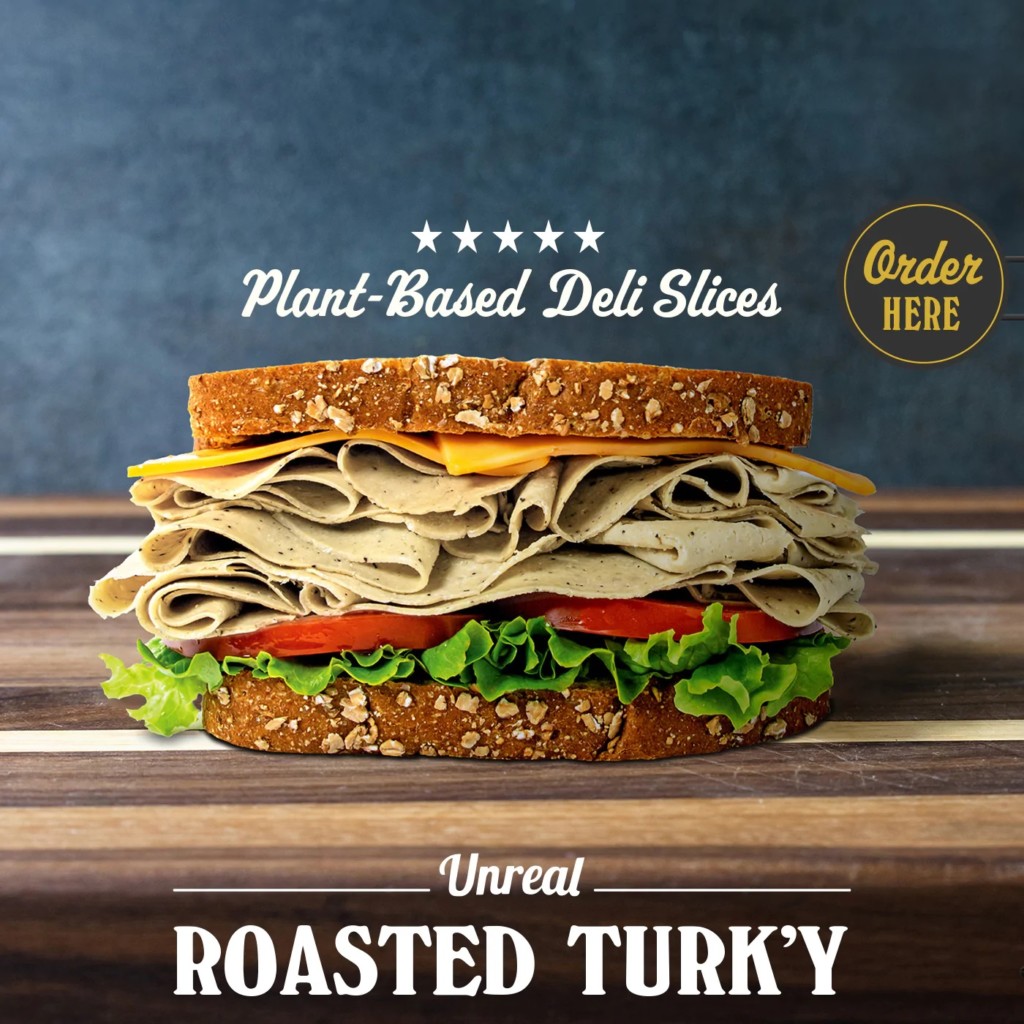 "My New York City deli roots are what inspired these products and we're thrilled to have our premium plant-based offerings available in key markets across multiple states behind the deli counter glass alongside other traditional delicatessen products," she adds.
Unreal Deli products retail for $12.99 per pound and are behind deli counters now at select Hannaford Supermarket locations across the country.