The EU is subsidising a research program from the Meat4All consortium to the amount of 2.7M Euros, the consortium believes this is the first time a cell-based meat project has received financial backing from Brussels, according to FoodNavigator.com.
The finance has been allocated from the European Union's Horizon 2020 R&D funding programme, and signifies that the EU is committed to sourcing alternative protein. Leading the consortium is San Sebastián-based BioTech Foods, which has been producing a slaughter-free pork-cell based product called Ethicameat since 2017. French firm Organotechnie, a biotech supplier, is also participating.
This funding is in keeping with the EU Green Deal, which pledges to push the bloc towards being climate neutral by 2050 through various strategies, including its Farm to Fork plan which outlines a policy roadmap towards a more sustainable food system.
The Meat4All consortium might believe that this is the first EU money to fund cell-based meat but Tech-Crunch.com Meat$ that in recent years, a project called CCMeat, led by ORF Genetics in Iceland, which was awarded €2.5M in EU contribution; and another Spanish project, Cultured Beef, led by SME Greenfoods Network, was granted €50,000 in EU funds in 2017-18.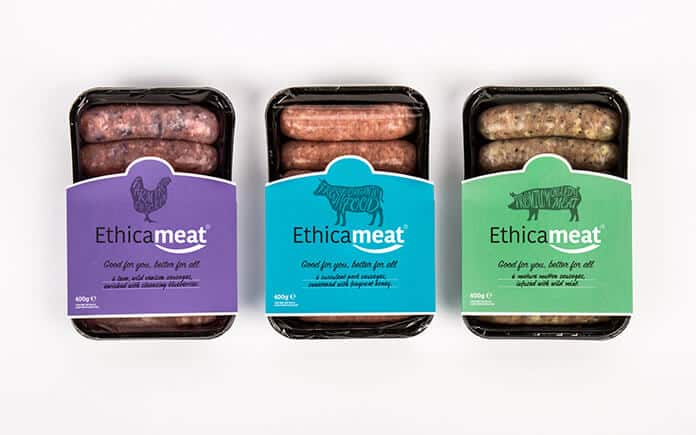 Meat4All's goal is to scale up cultured meat production technology, work on market acceptance and perform safety assessment tests to allow the industrialization and commercialization of cultured meat.
Commenting in a statement, Iñigo Charola, CEO of BioTech Foods, said: "It is hugely satisfying for the entire team at BioTech Foods, and for our partners at Organotechnie, to obtain this backing from the European Union for our 'Meat4All' project. This is the first time that Europe has effectively committed to cultured meat. Cultured meat will be a key ingredient of our future diet, and now we have it confirmed also by the institutions."