The founders of Dutch startup Those Vegan Cowboys have launched a search for a starter culture that will turn grass into real milk proteins. Jaap Korteweg and Niko Koffeman, who previously founded The Vegetarian Butcher, are offering a €2.5M reward to anyone who finds a suitable fungal strain.
The company claims the reward is the highest ever offered in the Netherlands and Belgium. The team of 20 scientists has already found microbial caseins, but producing these in bulk is challenging as they are currently not stable or efficient enough. The startup estimates it will take seven years to bring the first cultured cheeses to market, but it hopes that the reward offered will speed up the process.
Korteweg and Koffeman sold their previous plant-based meat brand, the Vegetarian Butcher, to Unilever in 2018 allowing them to turn their attention to dairy alternatives.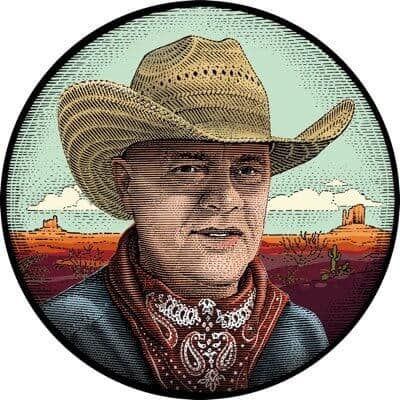 Other companies such as Remilk, Change Foods, and New Culture are also working on microbial dairy products, however none of which are based in Europe.
"What I like about it is that dairy farmers will still remain vital in the new production chain. They own the best grassland," said co-founder Jaap Korteweg. "Live animals have become wasteful and pitiful cogs in an otherwise fully automated production process. Replace the animals, and a whole new vista opens up."