As the vegan industry continues to grow, many vegans not only want to live and eat in alignment with their ethics, but want to also put their skills into the vegan economy too. It makes sense then, that this is the perfect time for vegan recruitment to develop, especially in parts of the world where veganism is so prevalent, such as in the UK.
Citizen Kind is a new way to help those people discover work opportunities in companies who align with their values – sustainable, vegan and ethical treatment for all. The business was born out of a year-long, life-changing sabbatical that the founder Emma Osborne took in 2017. Having worked as the MD of a successful recruitment business boasting large global clients, she had grown weary of advocating for companies whose values she didn't share.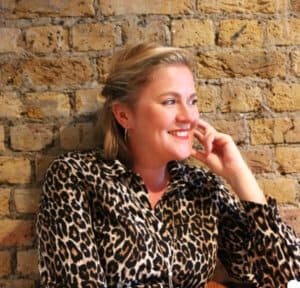 On returning to London, Emma decided to turn her hand to helping companies whose values matched her own. A lifelong vegetarian, and vegan since 2015, working to help push the vegan movement forward through partnership with vegan companies, was a natural fit. Knowing many people in senior roles were feeling as stuck and listless she had been, together with feeling she would be able to bring fresh meaning to their careers, spurred her on to create Citizen Kind.
"Being vegan is still considered an extreme choice even now, and so I wanted to help normalise a compassionate lifestyle by opening up opportunities in vegan, sustainable and ethical companies to those consciously reducing their impact on the planet.
"By bringing love and compassion for each other, the planet, and animals into the workplace; you create an environment where ideas, collaboration and action can grow.
"I can't wait to help others find the meaning their career has been lacking, and be the change they want to see in the world by working on something they believe in."
Counting restaurants, vegan food brands and products, e-commerce companies, investment firms and a charity amongst the growing list of clients, Citizen Kind also works proactively to find candidates the right place for them to pre-empt the needs of this growing movement.
Contact [email protected] for further information or to advertise your current vacancies.