Moving Mountains, creators of plant meats which look, smell and taste like meat, will be the first brand to supply Smithfield Market with plant-based meat in its entire 800 year history. The news comes weeks after the meat market was occupied by Animal  Rebellion protesters calling for a conversion of the site into a fruit and vegetable market.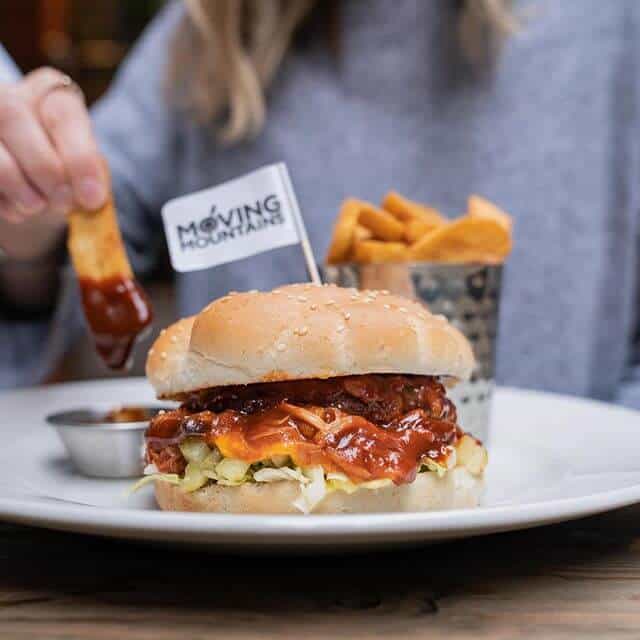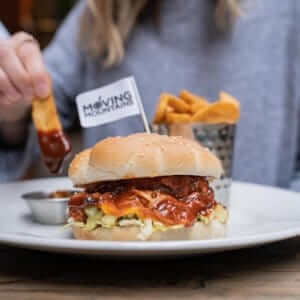 Smithfield Market, in the city of London, is the UK's largest wholesale meat market and has traded in various forms for 800 years. From now, the Moving Mountains' plant-based burger will be available from meat supplier P.J. Martinelli, which has specialised in traditional meat products for over 30 years.
P.J. Martinelli's decision to stock Moving Mountains' plant-based meat burger is a ground-breaking move and reflects the growing demand from consumers for a plant-based or flexitarian diet. In the UK, demand for plant meats have been increasing at a phenomenal rate, and orders of vegan dishes have increased by 330% on Deliveroo since 2017.
Paul Martinelli, Managing Director of P.J. Martinelli says: "We have trialled a wide range of plant-based products on the market and have no hesitation in recommending Moving Mountains to our clients as the highest quality and best flavour in the marketplace. Our company always provides the widest choice and we see this as a natural addition to our product range."
Simeon Van der Molen, Founder of Moving Mountains comments: "This partnership with P.J. Martinelli at Smithfield Market is a momentous step for the plant-based movement and signifies how the tides are changing in the industry. Moving Mountains is proud to be leading this change and we believe that one day only plant-based meat will be the best-selling product at this historic meat market."