Veeconomy, a plant protein company from Switzerland, has launched a campaign called Vegan United, where supporters order a voucher from one of the participating companies or make a donation. Veeconomy CEO Theo Favetto says vegans should stand together as a team against the damage of the coronavirus.
The current crisis has Switzerland in its grip and its economy is suffering. "Everyone is talking about vegan food," says Veeconomy the CEO, "but the industry thrives on the idealism and passion of its entrepreneurs – market shares are still too small." He adds, "We are promoting the vegan food industry, which is actually systemically important."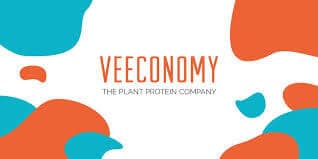 On Veeconomy.com, supporters can help their favourite company by buying a voucher or making a donation. The company's Facebook page states: "Now is the time we stand up for our ideals. For many years there have been countless small shops and entrepreneurs in Switzerland who are committed to the vegan lifestyle. These are now in danger. Ironically because of a virus that's only in circulation because we are still exploiting animals. We at Veeconomy are launching the Vegan United action. On our platform, we offer Switzerland's vegan community the opportunity to directly support their favorite businesses financially."
Restaurants, caterers, producers, or shops, which make less or no more turnover due to COVID-19, or which are affected by personnel losses due to isolation, quarantine or infection, can register on veeconomy.com/vegan_united to become a member of Vegan United.