Earlier this year, Greenpeace released an animated film about devastation of orangutan habitat as a result of palm oil production. Palm oil production is a major contributing factor to deforestation in Southeast Asia, but is found in nearly half of all supermarket products, from food to cosmetics.
A deal was struck with UK supermarket chain Iceland, to re-brand the short animation as an advert for their Christmas campaign. Greenpeace agreed in order to increase the film's exposure, although some commentators have questioned Iceland's motives. At present, Greenpeace would have been unable to broadcast it themselves on UK national television, as it is considered a political organisation, and political advertising is highly regulated.
This is where Clearcast comes in. It is the advisory body which assesses the suitability of adverts for broadcast on the four major UK commercial channels. They deemed the ad unsuitable as it broke broadcast rules regarding political advertising. As a result, Iceland put out a tweet which many have declared misleading, claiming that regulators – which Clearcast is not – had "banned" the ad for political reasons. Clearcast then received a torrent of abuse, as well as threats, eventually deleting social media channels and removing staff information online.
Clearcast could be seen as collateral damage in a saga which has made palm oil international news. Thanks to this exposure, the palm oil debate is wide open, but like many held online, there is a wealth of misinformation – easily manipulated by supermarket chains, who have until now been anything but concerned sustainability issues. Iceland has since pledged to remove palm oil from all products by next year, but is this really the solution?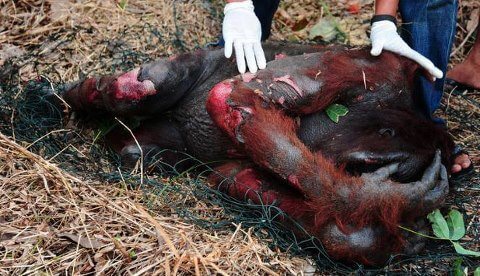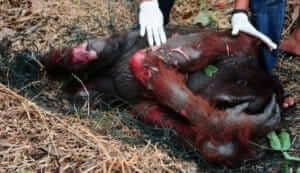 Palm oil is a highly effective crop. It can use up to nine times less land space than other vegetable oils, as well as less pesticides and fertiliser. Sustainable palm oil is widely touted as an alternative solution, however the regulatory body – the RSPO – have faced criticisms of greenwashing. In addition, it has been noted by palm oil researchers and campaigners, noteably our correspondant A Palm Oil Free Vegan, that the RSPO, who give out "sustainable palm oil" labels, is highly corrupt, and that the labelling isn't much more than an exercise in profit-making. Rainforest conservation groups have recorded over and over that the same atrocities that take place in conventional palm oil also take place in the name of "sustainable" palm oil.
The fact is, current orangutan habitat destruction, as well as hunting, will lead to extinction in the wild within ten years. Not to mention the countless other species which continue to disappear as a result of deforestation. Increasing public awareness of this wholly avoidable tragedy is imperative. Palm oil itself may not be the problem, the blame instead lies with unscrupulous, unregulated and unsustainable agriculture, and the corporations who carry it out.