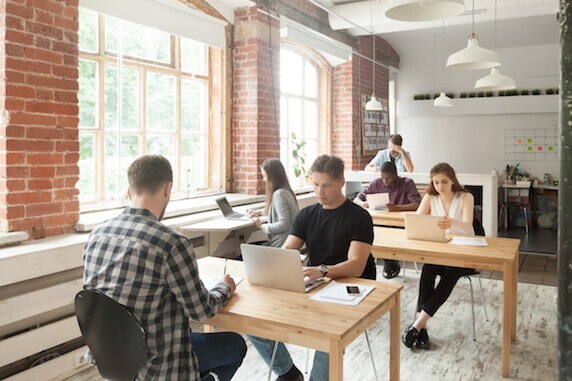 The team behind BRIGHT Zine, an ethical lifestyle magazine, is opening an exclusive members' club featuring a co-working and events space in east London. Opening in June 2019, The BRIGHT Club will give members access to a private co-working space plus exclusive events. Membership is only available to individuals that are vegan or businesses that are in some way supporting veganism.
The co-working space can seat up to twenty individuals at once. The BRIGHT Store is open 7 days a week from 8am – 6pm and serves coffee, snacks and cakes sourced from local vegan businesses. The BRIGHT Club is the first of its kind, and BRIGHT has plans to roll out more spaces in 2019 and beyond.
The mission of BRIGHT is to support and nurture vegan businesses through networking, co-working and collaboration in order to create a hub for London's vegan community based on ethical and sustainable values. There will be a specific focus on giving young vegan startups the tools that they need to progress including access to potential investors such as BRAN Investments (www.braninvestments.co.uk).
BRAN has invested in BRIGHT to open this space as the first of a UK-wide network of vegan membership clubs. Members and non-members will be able to access events hosted in the space and it will be available to rent to individuals and businesses that align with BRIGHT's mission. BRIGHT will be hosting regular events including talks, panels, networking events, yoga clubs and more.
Laura Callan, founder of BRIGHT said: "I created BRIGHT Zine after a decade of veganism, to shine a light on the amazing things people are doing. As the vegan community has grown over recent years we thought it would be incredible to have a space to nurture the community and support vegan businesses. So the idea of The BRIGHT Club was born!"