Beyond Meat announces it is partnering with Partnership for a Healthier America (PHA), an organisation founded with Michelle Obama. Tomorrow, Tuesday April 28th April, CEO Ethan Brown will take part in a virtual event with "prominent leaders in the food and nutrition space" to include an opening speech from Ms Obama.
The summit will take place to mark the 10th anniversary of PHA. Ms Obama states on the PHA website, "I could not be prouder of, or more energized by, everything we have achieved together to help all of our children lead healthier lives."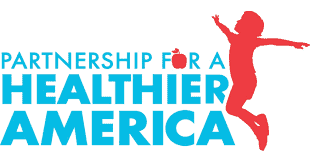 Beyond Meat's announcement states, "Ethan will deliver a keynote address on the future of food and Beyond Meat's commitment to perfectly build meat from plants. Following his keynote, he will be joined by Beyond Meat ambassador/investor and NBA All-Star Chris Paul for a 'laptop-side' chat to talk all things plant-based.
To view the event, which will take place Tuesday, April 28 at 1:00 PM EST / 10 AM PST, register at http://www.ahealthieramerica.org/summit.