Comedian Kevin Hart reveals his plant-based fast food concept, Hart House, will open its first location in LA's Westchester neighborhood on Thursday, August 25th.
"We want to be plant-based for the people"
Serving a menu of burg'rs, chick'n sandwiches, salads, fries, and milkshakes, Hart House aims to "disrupt fast food" with healthier and more affordable plant-based options, Hart says.
Several Southern California locations are already in the works, and the brand is looking toward US national expansion, with the eventual goal of competing with fast food giants like McDonald's and Burger King, reports Nation's Restaurant News.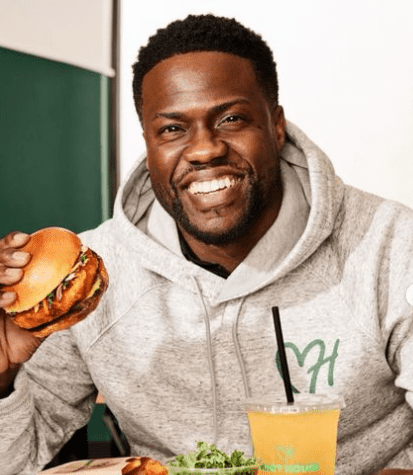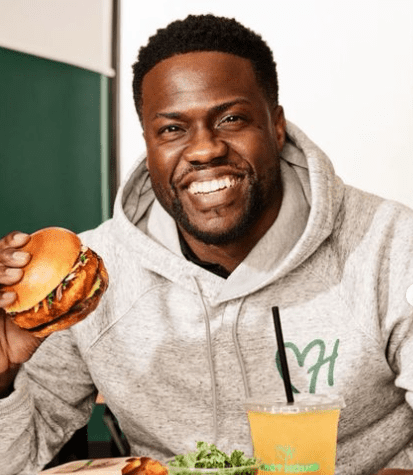 Custom-made proteins
Hart House is serving proprietary plant-based meats created by Mike Salem, Burger King's former head of culinary innovation, who was hired by Hart House's team to develop all-new protein analogs.
"Our analogs are at such a strong level, I can give you one of our analogs without any other accoutrement — no brioche bun, no sauce — and I can put that right up against the traditional animal protein and I'll challenge you to tell the difference," Salem said. "From there I can build dramatic flavor improvements and ubiquity for the customer."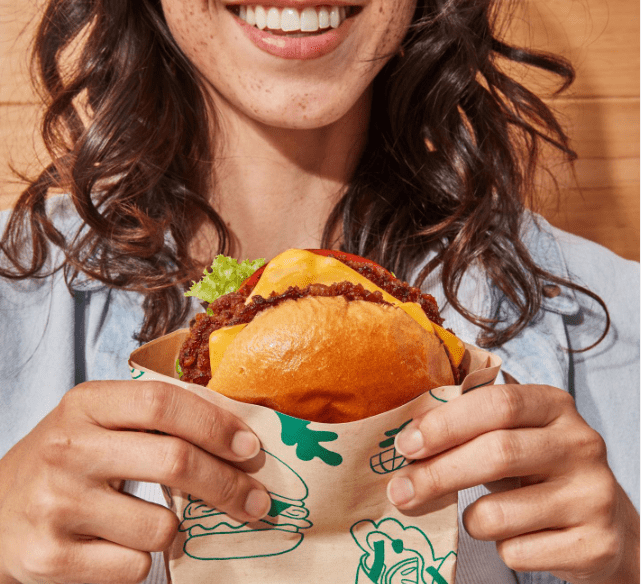 Hart House's menu also emphasizes healthiness by eliminating artificial colors, antibiotics, hormones, preservatives and high-fructose corn syrup.
Beyond representing the face of the brand, Hart has taken an active role in the restaurant's development, from signing off on menu items to assisting in employee training, says Andy Hooper, Hart House's CEO and founding partner.
Better fast food
Ultimately, Hart House hopes to offer consumers a more accessible and affordable way to enjoy better versions of their favorite fast food.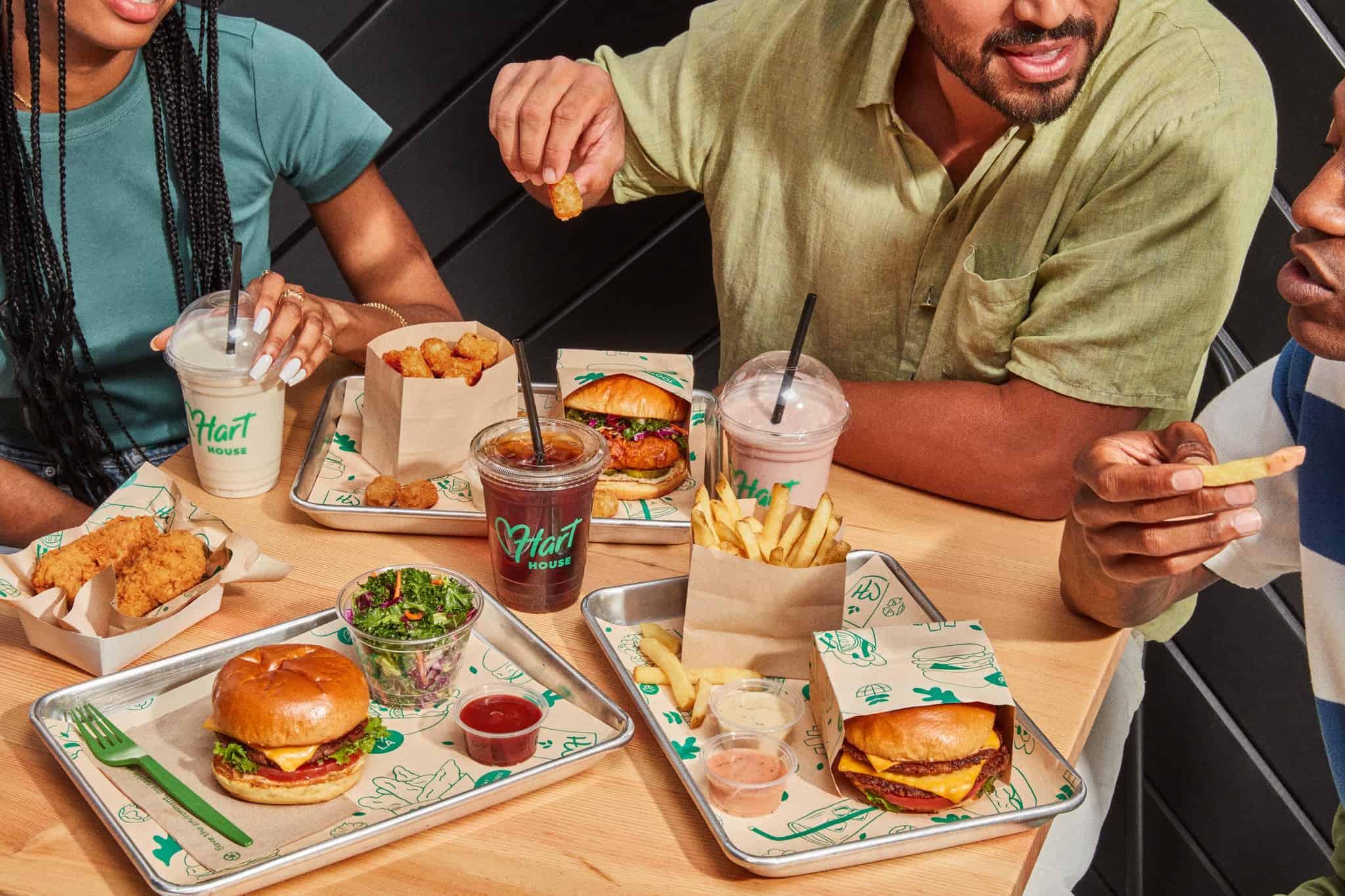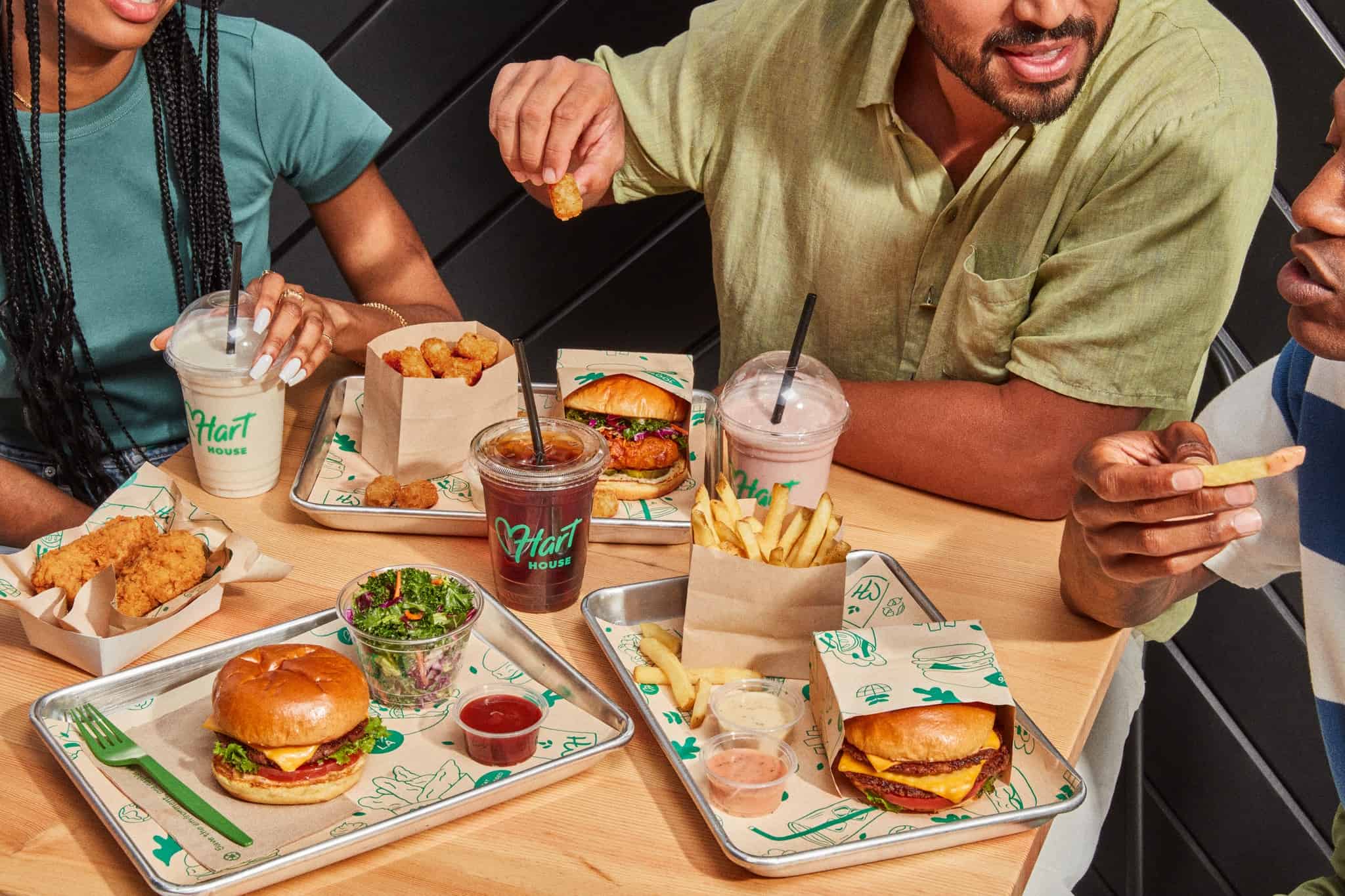 "We want to be plant-based for the people; not for the people in Hollywood who can afford a $19 burger, but for all the people — for Kansas City, for Compton, for Tallahassee, for Jacksonville, for Minneapolis," Hooper said. "So you'll see our burg'rs and chick'n sandwiches are at the $5, $6, $7 price point, not at the $12, $13, $14 price point."