World Plant Milk Day 2020, a campaign to accelerate the transition away from dairy, is set to take place on Saturday August 22. This year, the campaign is challenging the public to give up dairy for seven days.
World Plant Milk Day began three years ago as the brainchild of Robbie Lockie, co-founder of Plant Based News. In previous years, it has influenced millions of people worldwide.
This year's campaign is backed by several celebrities, including Harry Potter star Evanna Lynch, TV presenter Jasmine Harman, Lucy Watson of Made in Chelsea, and actor Peter Egan. It is also supported by athlete Dotsie Bausch, who started the nonprofit Switch4Good to promote the dairy-free lifestyle.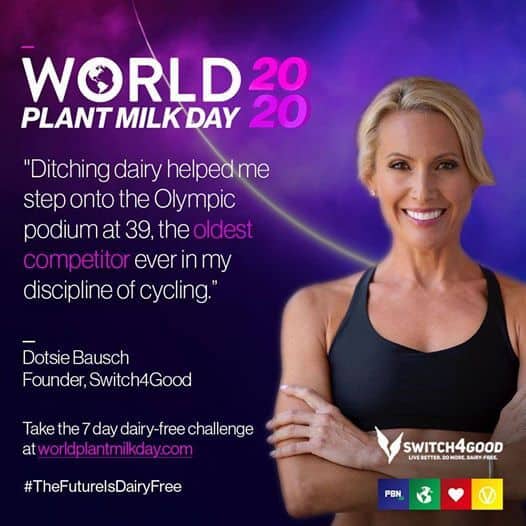 "Despite the prevailing myths, dairy is not an essential food group and it is certainly not ethical," said Evanna Lynch. "It is always hard to change habits but quitting dairy was truly the best thing I did for my health."
Those who sign up for the seven-day dairy-free challenge will learn about the health and environmental benefits of giving up dairy, including better skin, less bloating, and a lower carbon footprint.
"It's never been easier, tastier, or more important to start moving away from animal products towards the abundance of plant foods," said Robbie Lockie. "So why not join us and give it a go — the future is dairy-free."
Here at vegconomist, we have something very special lined up for World Plant Milk Day. Look out for our WPMD series all this week, which will end with an exciting finale involving Olivia Fox Cabane!