vegconomist has been supporting a vegan meals project for refugees in the Ukrainian city of Lviv since April 2022 (scroll down to read more about the project). As the invasion of Ukraine continues, we will also continue to support the project.
As of September 2022, with the help of our readers and a $10,000 matching grant from the Karuna Foundation (which matches each reader's contribution), we were able to send more than €30.000 to Lviv Vegan Kitchen.

Update: September 8th, 2022:
The Karuna Foundation offered another $10,000 matching grant! E.g.: You donate €50. The Karuna Foundation will also donate €50, totalling €100. A big thank you to the Karuna Foundation and the team behind it, for making this possible!
[spoiler title="
How to Donate
"]
If you would like to support Lviv Vegan Kitchen, please donate:
Or via bank transfer to a special vegconomist account, the donation will be given to the project Lviv Vegan Kitchen without any deductions.
Recipient:
vegconom GmbH
Bank:
Volksbank Dinklage /Steinfeld
IBAN:
DE32 2806 5108 0014 8385 01
BIC Swift Code:
GENODEF1DIK
Keyword:
Lviv Vegan Kitchen
Thank you for your generosity!
Your vegconomist team.
[/spoiler] [spoiler title="
Update (March 20th, 2023)
"] In the words of Lviv Vegan Kitchen – how are we going and what's new
First of all thank you for your help during all our work.
The most difficult thing we have faced during last year was power outages. After October-November massive missile strikes power outages became daily reality of every Ukrainian. There vere a days when we had power only for 4 hours. Even our more safe Western region was attacked. By the way last week Western regions were attacked by Shaheds so comes our our region is not that safe as before.
I am happy to say that we have had no pauses in our work at all during power outages – we purchased power generator, gas tank, accumulators, a lot of lights and candles – so from October to the beginning of the February we came through all the difficulties and our guests were very happy. Of course it costed much more than electricity, but at least we are ready for future strikes and we have all the equipment and skills.
Even more – we hosted vegan events such as workshops and lectures during this winter.
The amount of people in need is still high. We serve meals to 200-250 people daily, new people are coming every day discovering about our kitchen from their fellow refugees. Also we have 29 000 help requests from people all over the Ukraine. This is huge amount because now we can ship not more than 50 parcels per month. Also we are still shipping food to vegan soldiers, vegan rations are still discussed by government, so vegans in army still need our help, especially volunteers, medics etc. Also government advises people from frontline area to evacuate.
During December and January we organised three humanitarian missions – we delivered vegan food directly to Kherson, Bakhmut and Marganets – frontline cities which are suffering hardly from daily strikes. Of course we tried to reach vegans and we were surprised with amout of people interested.
Also we switched from volunteer to salary model. Our volunteers need to cover their basic needs and we had to switch to keep our project sustainable.
At the beginning of the year we launched website to make our work more visible and transparent. Also we are active on Patreon, where we post unique Ukrainian vegan recipes.
Patreon: https://www.patreon.com/lvivvegankitchen
Website: https://www.lvivvegankitchen.com/
Most recent news – we joined Abillion, a marketplace and social platform, so we hope to become known worldwide.
Of course people are tired of donations, but we kindly ask to share info about our initiative, I hope we will reach those who have enough recourses to help.
[/spoiler] [spoiler title="
Update (August 8th, 2022)
"] Written by Lviv Vegan Kitchen: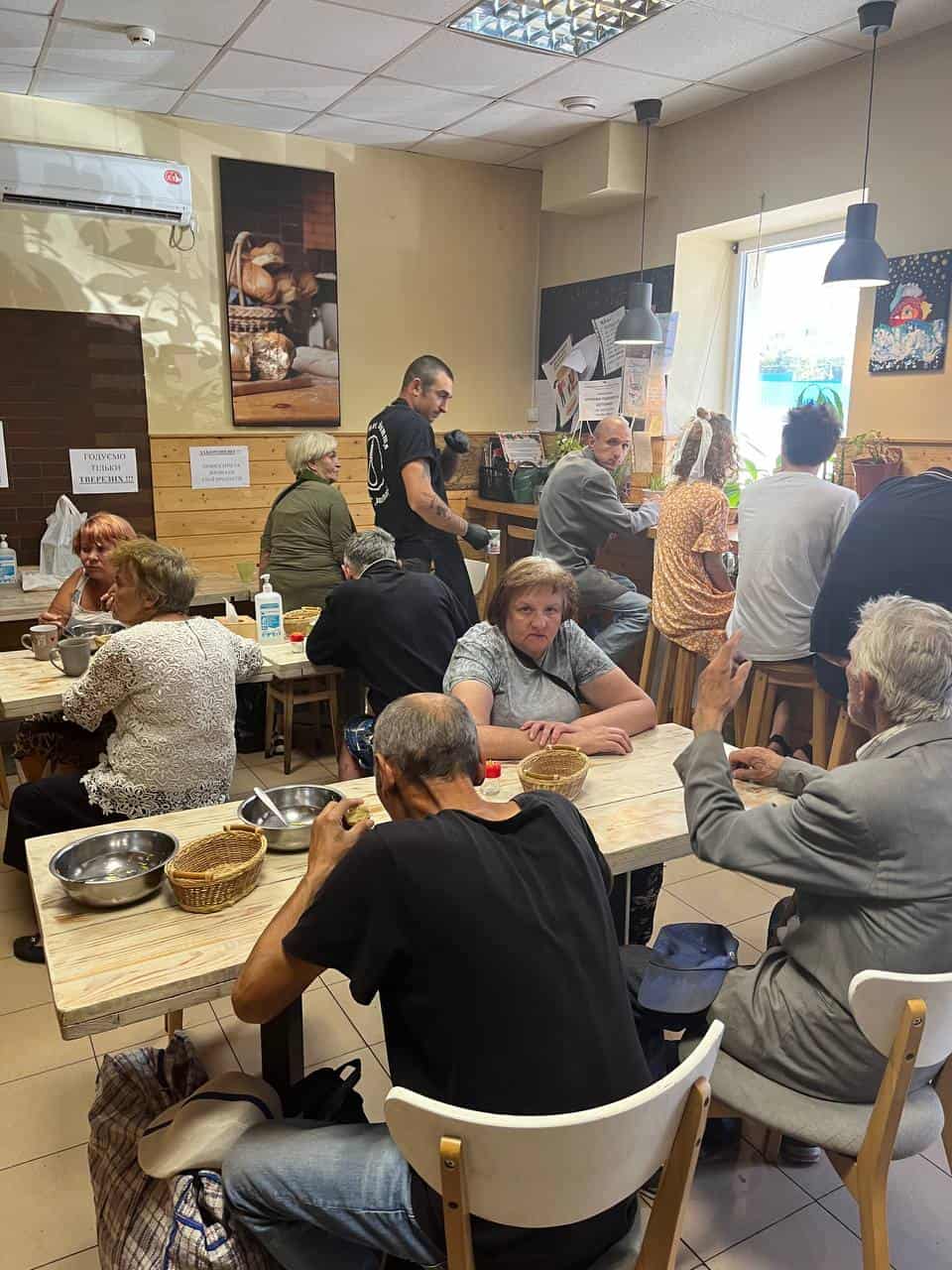 The situation of the vegconomist-supported food project is coming to a head, please keep donating
The situation in Lviv is getting more and more dramatic. Other food kitchens in the city have closed, so now the rush at the Lviv vegan kitchen is getting stronger. The daily ration is distributed in a short time. In addition, the local volunteer team packs vegan food packages for up to 10 people, which are sent to soldiers and civilians in all parts of Ukraine. In total, more than 800 packages have already been sent. Lviv vegan kitchen is now an officially registered NGO and publishes financial transactions, thus offering full transparency.
In Lviv, there are many thousands of stranded refugees who lack practically everything and some of whom have lived through terrible war situations. They have lost relatives, friends, and neighbors, their houses and flats have been bombed to rubble, and many are very traumatised.
In view of this situation, more support is needed, especially as there is no end to the war in sight.
We, therefore, urge you to continue to donate.
[/spoiler] [spoiler title="
About Lviv Vegan Kitchen (April 11th, 2022)
"] We are Marta and Oksana Khomiak (sisters), vegan activists from Lviv in Ukraine.
Lviv Vegan Kitchen is a volunteer project based in the Vega Room restaurant. We serve free vegan meals for refugees, feeding almost 200 people daily. Also, we provide humanitarian aid to vegans all over Ukraine, to the armed forces and vegan food to refugee shelters.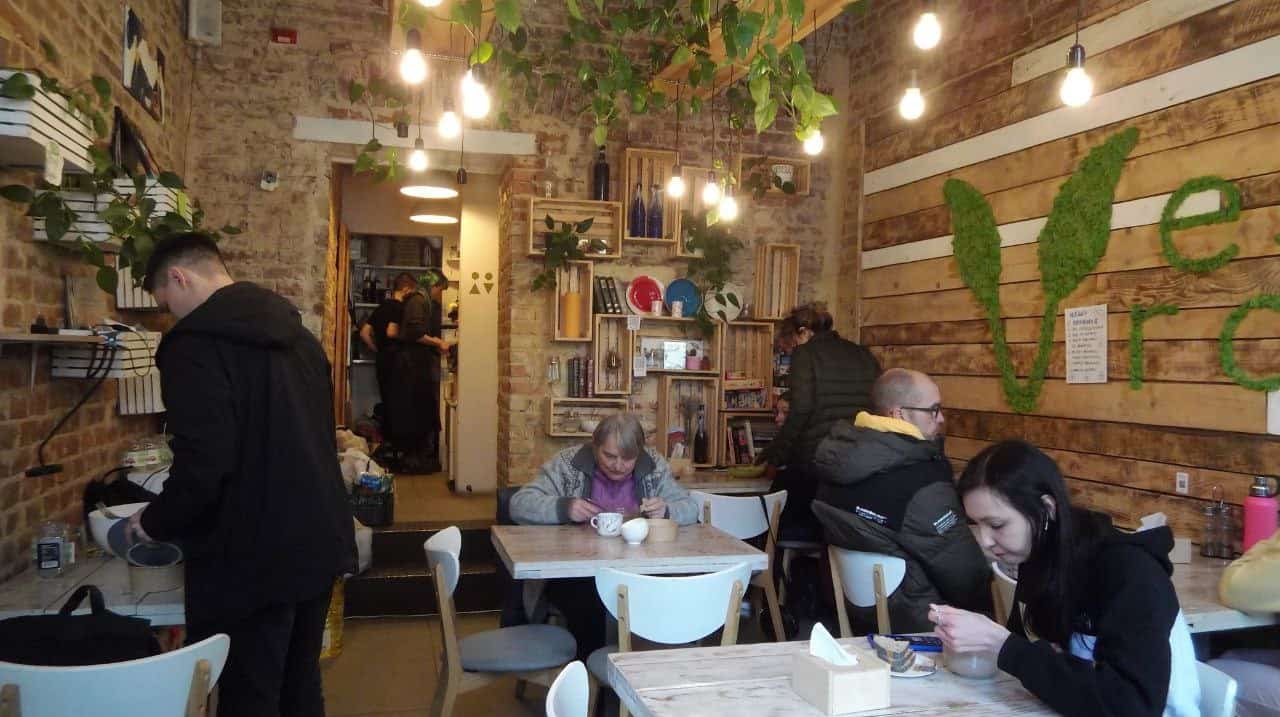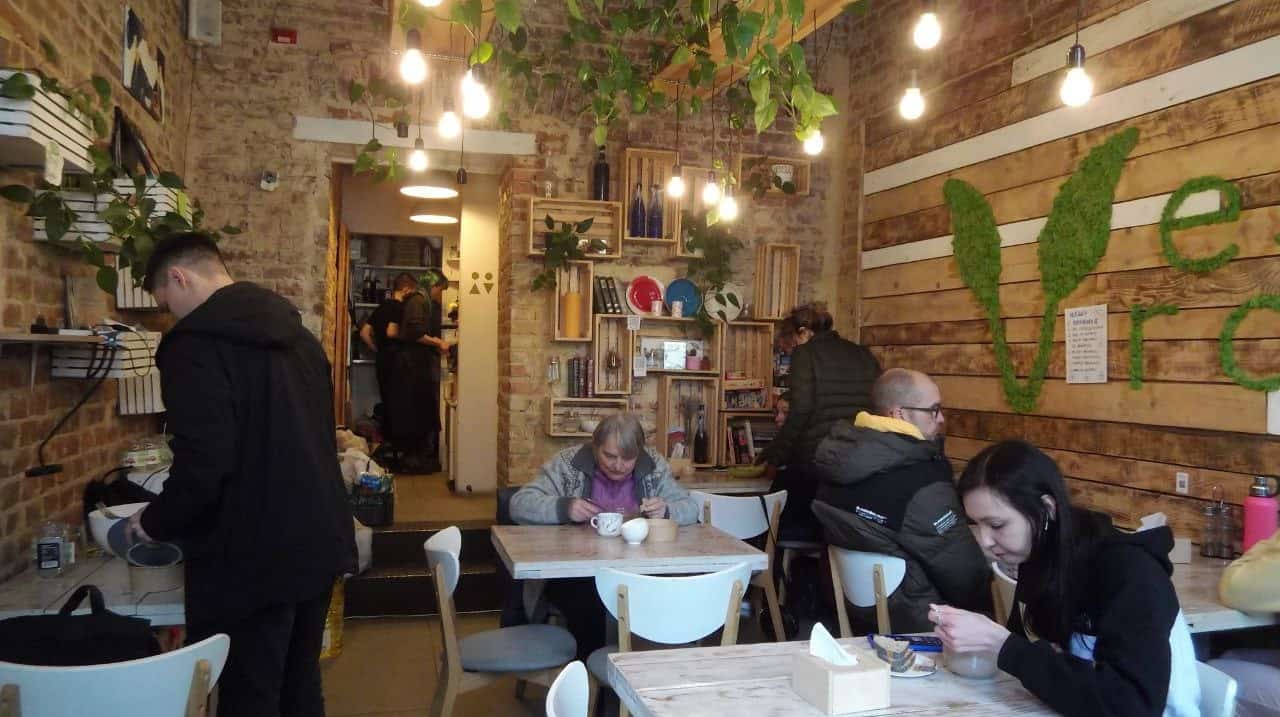 From the first day of war we've been volunteering – first in the kitchen which makes dry soups for UAF, then at the railway station (as thousands of people started to flee from Kyiv and East of Ukraine). At the station, we noticed that there's a lot of vegans among volunteers and refugees, but there are no food options for them. The next morning after our night shift at the railway station, the idea of a vegan kitchen appeared. First, we thought about cooking at home, but our friends from Vega Room offered their place and equipment. So on March 2nd, we launched our project.
The current team
Now we have a team of 15+ volunteers, drivers, and couriers. Also, people support us from abroad – both with donations and supplies. There is a problem now to buy nutritious meat substitutes in Ukraine because the largest producers are located in the East of our country, some of them were bombed, others blocked. So our friends in Poznań (Poland) are collecting products, which people sent to us from all over the world, and send cars to us every week. Also, we've got direct help from Croatia and Italy.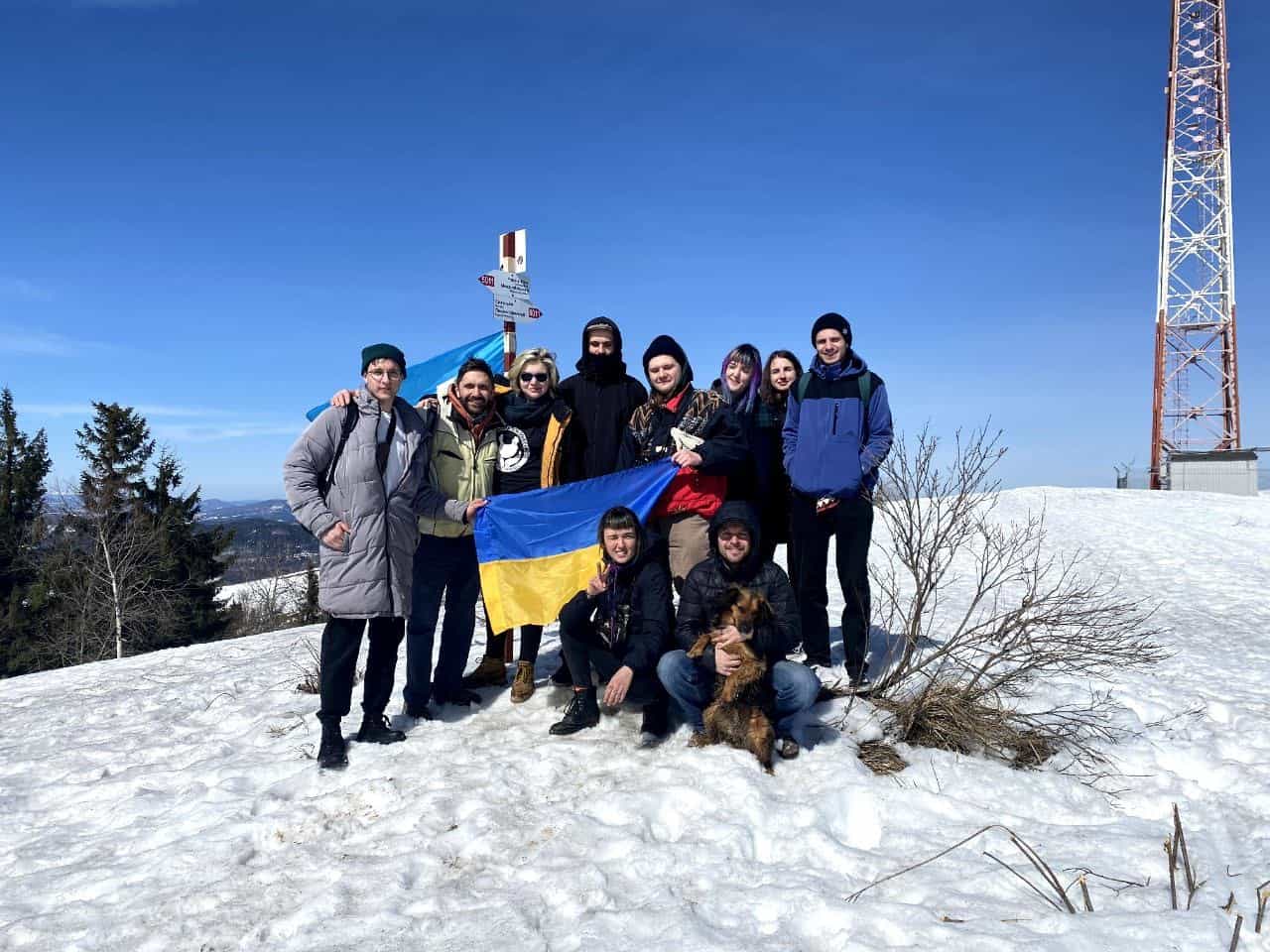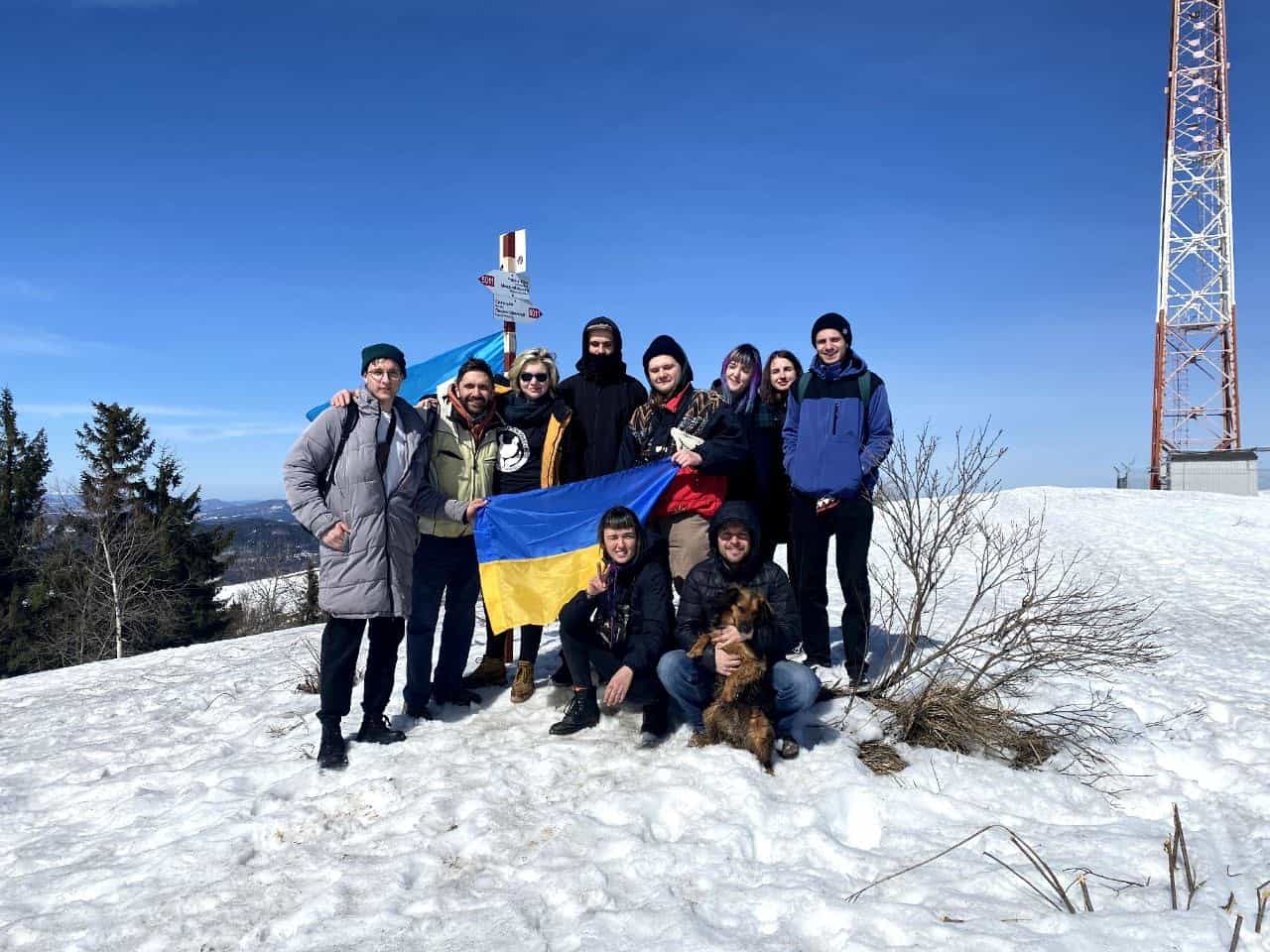 We receive great feedback from refugees and the vegan community. We are lucky to have a lovely place in the center of Lviv, where people can feel like themselves, like before the war. People say visiting our kitchen is the first time they smiled since the war started. But more and more people are coming each day, and we are going to move to a larger kitchen because this week we have queues outside almost every day.
[/spoiler]