According to the United Nations, the world population is going from 7.6 billion people on the planet to roughly 9.8 billion people by 2050. However, with the almost 30% increase in people, we're not getting more land and we're not getting more water. In fact, with climate change, we are expected to have less habitable and arable land and conditions than currently available.
Meat and dairy are known to be land and water-intensive, inefficient business models that require the most precious of resources: land, trees (trees which take carbon from the air are cut to grow grain to mostly feed the 77 billion land animals before slaughter), water and time, all the while putting forth disease in the form of pandemics, heart disease, cancer, and diabetes, furthering their cost.
In a bizarre twist of inefficiency, the grain that is grown, which has protein and fiber, could just be used to feed people leaving many of the trees in place. Instead, that grain is given to animals. As shared with me by the Good Food Institute from the World Resources Institute, at best, chicken results in 1 calorie of food for every 9 calories of grain. This equation is much worse for cows with estimates at 30-40 calories of grain for every 1 calorie of food. Hardly a business deal anyone would sign up for.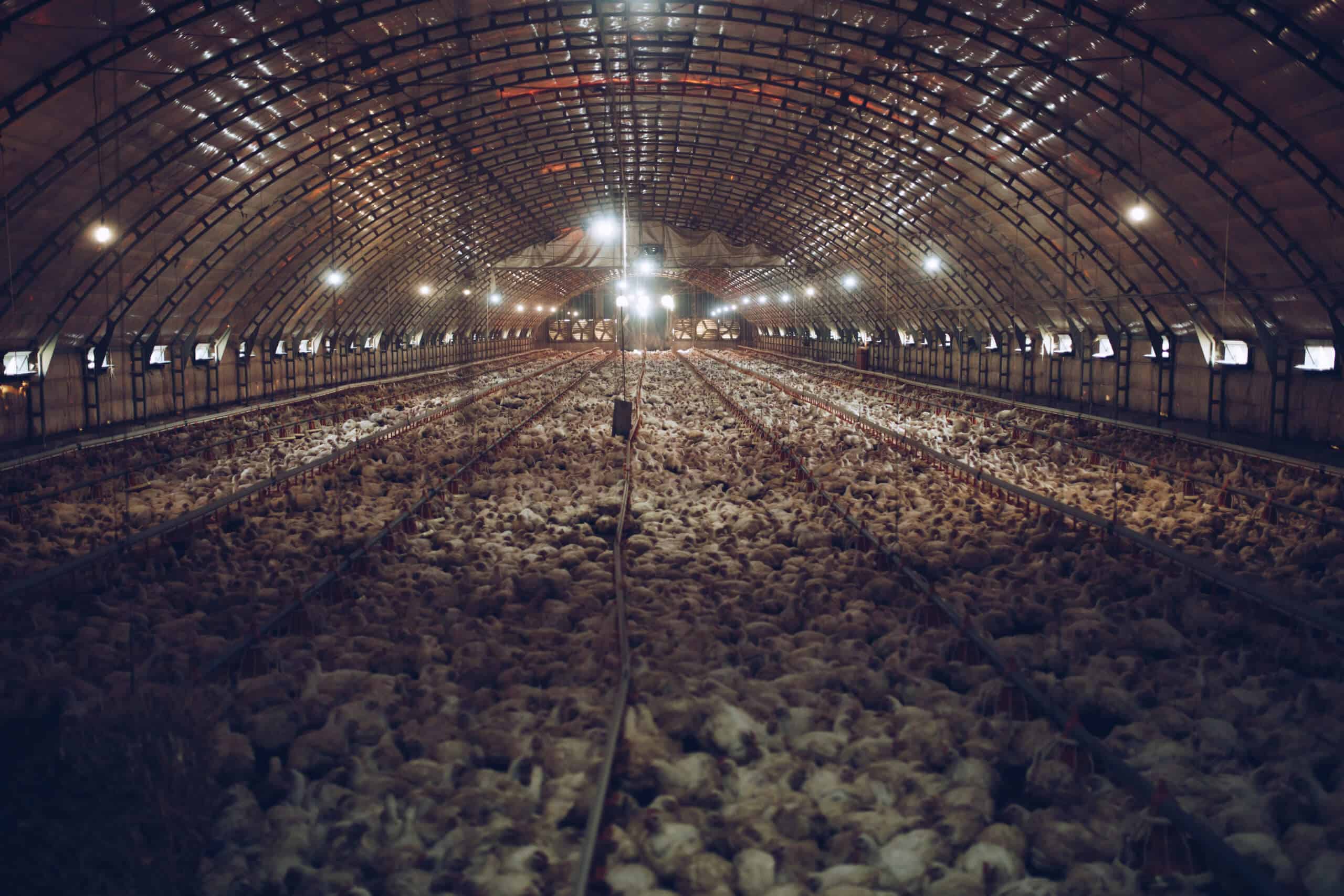 Further, the believed to be meat-borne Covid-19 has been devasting for the global food supply, leaving many, an estimated 14 million, in Latin America and the Caribbean and around the world with food shortages and insecurity.
As countries start to plan ahead (or not in some cases) for more mouths to feed and a more efficient way to do it, it is interesting to see which countries are investing, as an interest of national security, in VegTech: research into plant-based options, fermented cells and microbes, and cellular agriculture. Just this week it was revealed that Brussels has invested 2.7 million Euros into cultured meat through the Meat4All programme.
Many governments are beginning to be mildly proactive to protect themselves from the food insecurity that meat and dairy create. As reported by this site, Canada announced earlier this year that it would invest $100M in its plant-based industry and the European Union announced it would invest 10 billion Euros in a green transition with a focus on plant-based proteins. Still, there is much more to be done.
Singapore ahead of the game


For countries which naturally have food insecurity issues, finding a more efficient way to produce food is imperative. Singapore provides only 10% of its own food and imports the rest. This makes its food supply very susceptible to pandemics and regional political squabbles. Due to the same, Singapore is emerging as the food tech capital, investing $72 billion to prepare for the effects of the current climate crisis, according to vegconomist.
The abillionveg app is a social impact vegan food and product review platform. It was founded by Vikas Garg, a recent guest on the Plantbased Business Hour, and is headquartered in Singapore. "There's no place like Singapore when it comes to government support for entrepreneurs. The country has a unique mission of "30 by 30"; to locally produce 30% of its nutritional needs by 2030. This creates a strong foundation for startups and opportunities from fundraising to production and logistics."
China
According to the World Bank, China's arable land was under 13% in 2016 and shrinking. Thus, the country is dependent on the rest of the world to feed its 1.4 billion people. This puts it in a very difficult position in trade talks because it can never take too hard of a stance when its opponent controls its food supply. If I were the Chinese government, I would be very seriously promoting Omnipork as a national point of pride and technological advancement, and investing deeply in fermented proteins and cultivated meat.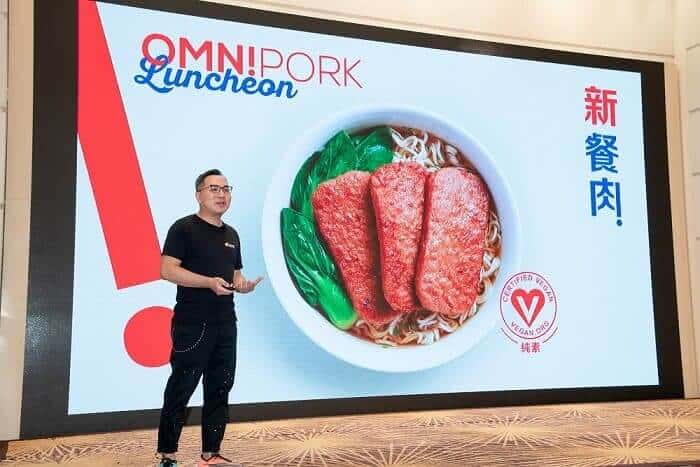 David Yeung, CEO of Green Monday, maker of Omnipork, had this to say about the rising health issues in China due to diet in a recent interview on the Plantbased Business Hour. "The health care burden is enormous and becoming worse and worse… the side effects are hitting China head-on and it exposes the animal farming industry. Not that long ago, not so much meat was consumed, but now suddenly they need to feed so many people with so much meat. [Now we have] African Swine Fever, Avian Flu- I don't even know how many times it has occurred- and then, of course, this gigantic crisis called Coronavirus. [These diseases] all come from food. They all have a deep correlation to the food industry, in particular the meat and dairy industry.
I think now, with the crisis, China has no choice but to re-examine in a very deep way just what should be the sustainable way to feed the country and how to avoid getting into this [type of] huge crisis that we're in right now [in the future.]"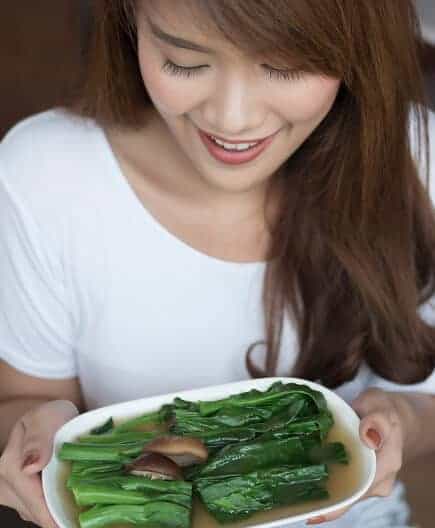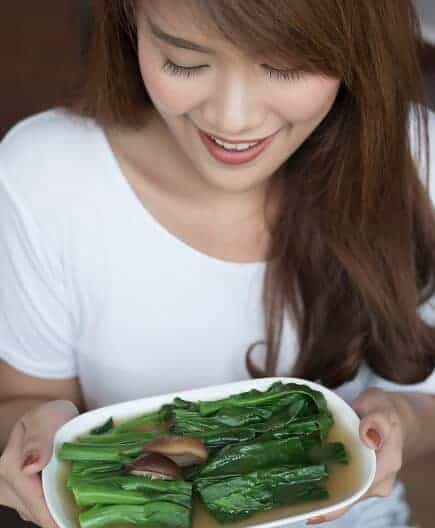 It will be interesting to see China's investment strategy as food, land and water become paramount to any nation's leadership and any government's survival. China has committed to a 50% reduction in meat consumption and is supportive of foreign and local investment in plant-based alternatives. At the same time, it is also encouraging foreign investment in livestock and poultry breeding.
It may be the private sector that in the end, and often per usual, makes the most impact. The private sector has seemingly come alive at the wheel, investing, in the first half of 2020 alone, $1.5 Billion in VegTech/Alt Proteins. Private investors see the writing and dollar signs on the wall. Their interest in plant-based investing is only just ramping up and showing no signs of slowing. In fact, Q1 of 2020 revealed more investment in the plant-based arena than all of 2019.
Governments poised to last into the 22nd century would be wise to invest more and at a much faster pace.
Tick tock. Tick tock.
---
Elysabeth Alfano is a Plant-based Business Consultant and Speaker. She hosts the Plantbased Business Hour and is the Managing Director, North America of vegconomist.