A new analysis from Greenpeace is stating that the European Nation (to also include the UK), must drop its meat consumption by 71% by 2030, and by 81% by 2050, in order to tackle animal farming's contribution to climate breakdown.
This would mean an average of no more than 460 grams of all types of meat leaving the slaughterhouse per person per week by 2030, and 300 grams in 2050, down from the current EU average of 1.58 kilograms per person per week.
The data is being released now ahead of the release of the European Commission's 'Farm to Fork' food strategy, due to be published on 25 March. The latest drafts of the Commission's Farm to Fork plan recognise the EU's overproduction and overconsumption of meat and dairy as a problem, but fail to propose measures to reduce them.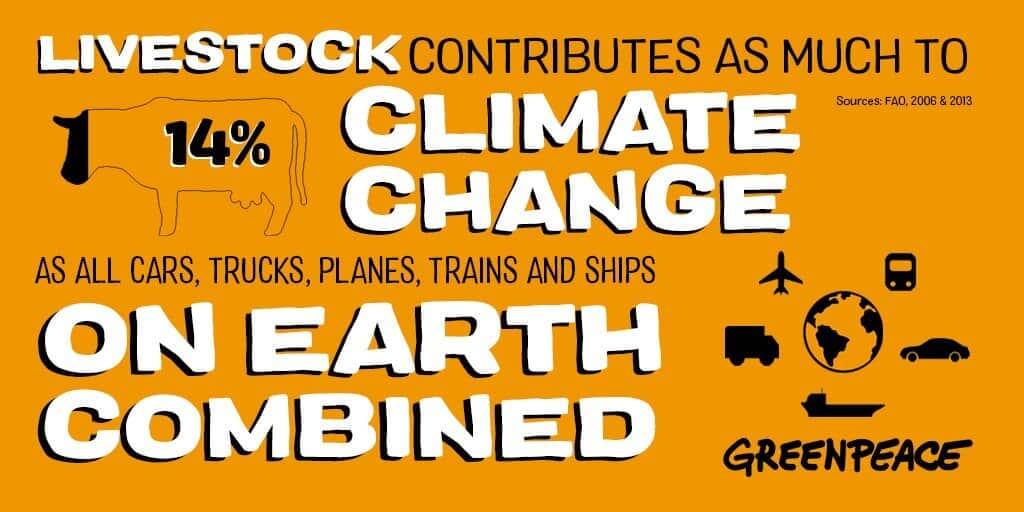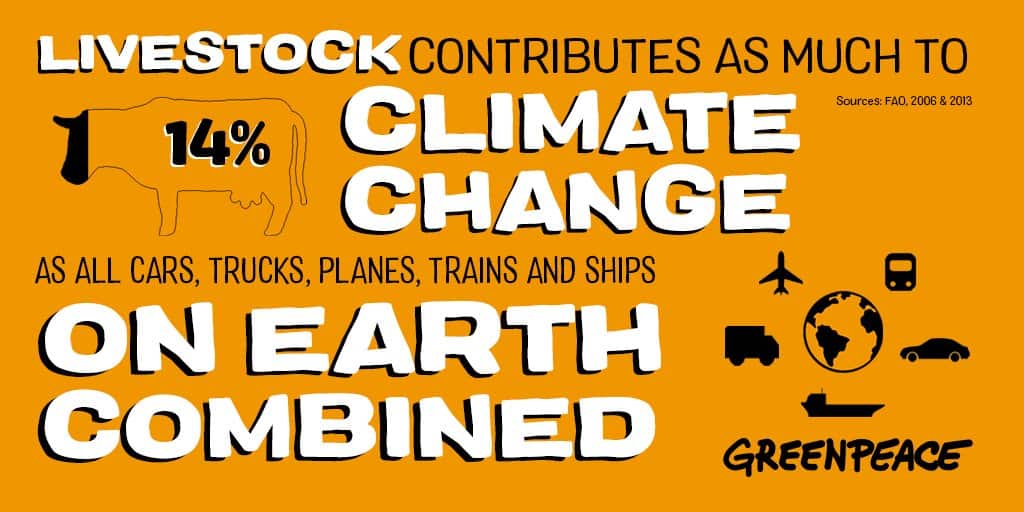 The reduction equates to each individual consuming less than 460 grams – probably less than the equivalent of three burgers per week. Currently Spain has the highest per capita meat consumption in the EU at over 100kg per person per year, requiring a 76% reduction by 2030. Bulgaria has the lowest consumption at 58kg per person annually, requiring a 59% drop by 2030.
On 9 March, 3,600 scientists published an article condemning the EU's common agricultural policy and its continued support of industrial animal farming. They recommended cutting payments for intensive animal farming to reduce greenhouse gas emissions.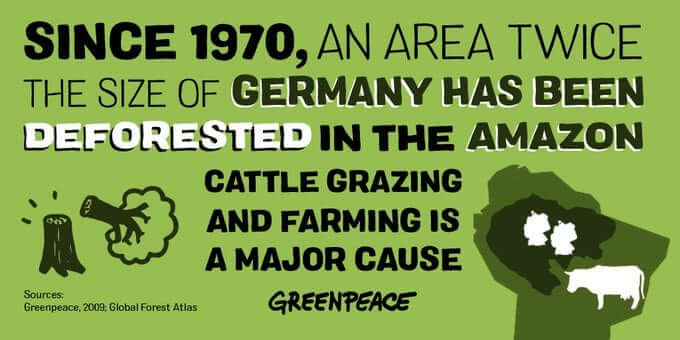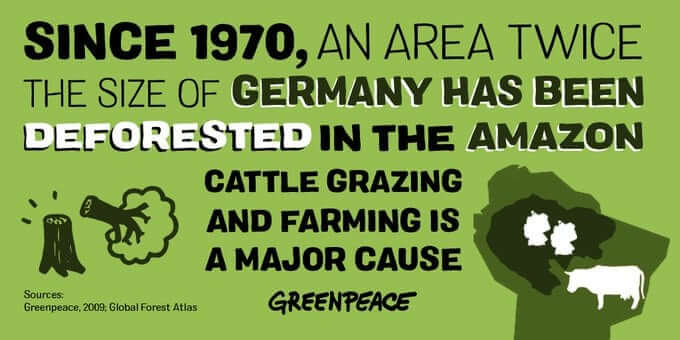 Greenpeace EU agriculture and forest campaigner Sini Eräjää stated: "The science is overwhelming at this stage – overconsumption of meat and dairy is wrecking forests, crushing nature and heating the planet. The Commission wants to talk about ensuring healthy, affordable food produced in a sustainable way? Great idea, but that means it's time to talk about reducing meat."