California's Meals on Wheels West announces it is delivering plantbased food to vulnerable seniors who are most at-risk amid the COVID-19 pandemic in California, thanks to a $500,000 product donation from Kate Farms. Meals on Wheels also reveals a rise in demand of its services and a 20% increase in clients just in Los Angeles.
The current pandemic has increased the demand for Meals on Wheels around the nation and specifically in Southern California. In fact, In just two weeks the number of clients served has grown by 20%, in greater Los Angeles. The organization expects the number of home-bound seniors served to jump by 40% over the coming weeks. Through its donation to Meal on Wheels California, Kate Farms formulas and shakes will be distributed directly to seniors, the chronically ill, veterans and other vulnerable populations most in need, through Meals on Wheels California member organizations including: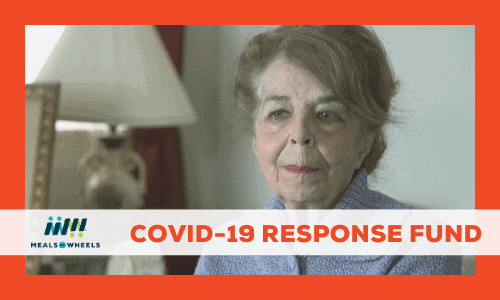 Meals on Wheels West
Saint

Vincent Meals

on Wheels
Human Services Association
Meals on Wheels Long Beach
West Los Angeles Meals on Wheels
Meals on Wheels San Francisco
Meals on Wheels Santa Barbara
"These are unprecedented times. Delivering high-quality, nutritious food to those who are most susceptible to the COVID-19 pandemic is critical. That's why we're excited to be partnering with Kate Farms. We are grateful for the generous donation that will provide more vital nutrition to our clients who need it now more than ever. Kate Farms is helping to maintain the health and wellness of our clients," Chris Baca, Executive Director of Meals on Wheels West.
"Now is the time to come together to support Americans who are most at risk. We saw a need in our community to help our elderly neighbors, and with, Meals on Wheels, are delivering plant-based nutrition to their doorsteps," said John Hommeyer, Chief Experience Officer at Kate Farms. "This is one of the ways we're supporting organizations committed to caring for the people in our communities who are most at risk and we encourage others to give whatever they can during this time to lift our communities."