Much-loved vegan dairy brand Miyoko's Creamery has been ordered by the state of California to stop using the word "butter" on packaging and to also remove all images of cows. Miyoko has responded by filing a lawsuit against the Dept. Food and Agriculture on the basis that free speech rights are being violated.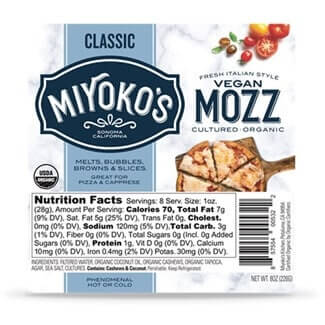 The Californian court ruled that the brand is prohibited from using words such as "butter" due to the fact that  plant-based alternatives do not match the current federal definition. The suggested alternative to the name "cultured vegan butter" as provided by state officials, is "cashew cream fermented from live cultures".
Images of a cow on the website, and the terms "lactose free" and "cruelty free" have also been prohibited because they imply the use of cow products.
CEO Miyoko Schinner, fighting back against the state of California, says these rulings are an affront to the First Amendment. "Someone has to stand up against this," Schinner said. "We're in it for the long haul. We're in it to create a new food system, not just sell products."