A new study exploring the explosion of veganism in
the USA
shows that the number of
Americans following plant-based diets
is up nearly 9.4 million over the last 15 years. The research also reveals through an interactive map which states are the most popular for veganism.
The study, conducted by Ipsos Retail Performance reveals how veganism and plant-based diet interest has changed across the US, comparing differences in state-by-state adoption throughout a 15 year period. It shows that over 9.7 Million Americans now follow plant-based diets, increasing from just 290,000 15 years ago.
Illustrated through an interactive timeline and map charting search data between 2004-2019, findings include:
The most consistently 'vegan' state is Oregon, achieving the highest search value for 12 years out of 15. This is followed by Vermont, Washington and California.
The state which is most reluctant to seek out vegan trends (and therefore the biggest meat-eaters) is Mississippi, followed by South Dakota, Alabama and North Dakota.
Political leanings correlate with how vegan each state is, with the top 10 biggest vegan states all largely Democrat voters, and the 10 lowest vegan states all largely Republican.
The states seeing the biggest change in attitudes include Nevada (38 point increase in vegan searches) and New Hampshire (31 point decrease in vegan searches).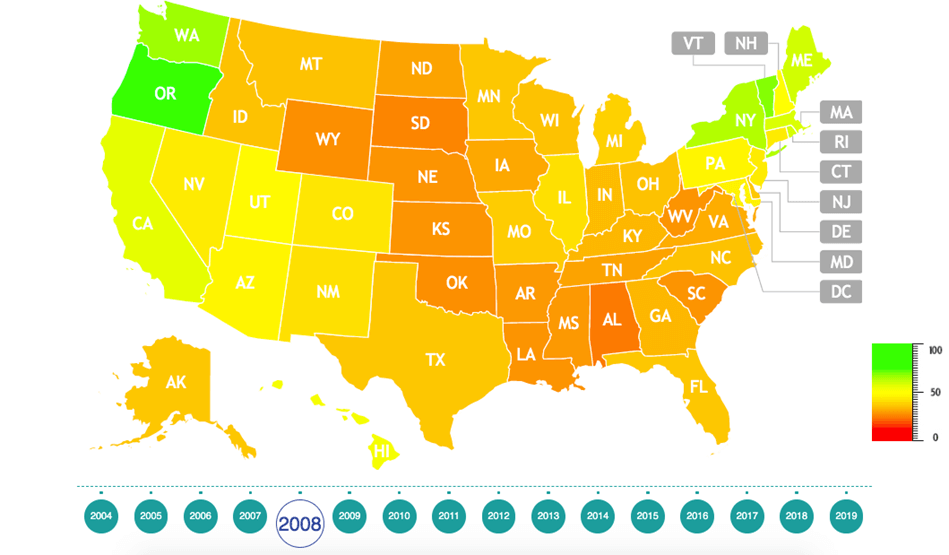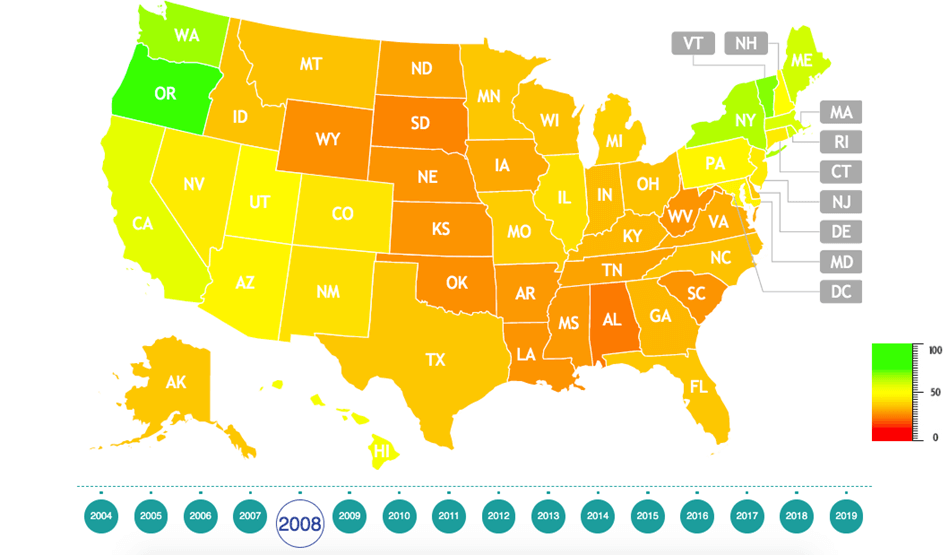 Throughout the period covered in the research, the North Eastern and West Coast states showed the earliest interest in veganism. More states followed suit in 2013, where there was a significant increase in interest-driven by high profile awareness driven by celebrities and the increased availability of meat alternative products in stores and restaurants.
Commenting on the map, Kelly Fairchild, global business development manager from Ipsos Retail Performance said:
"Plant-based diets are fast becoming mainstream, but the change hasn't been a steady one. Recent years have seen rapid adoption of vegan diets and more meat-free products making their way onto shelves. As the dialog around veganism shifts from one of animal welfare, to wider concerns around climate change and personal health, we are seeing more and more people adopt this once minority dietary preference.
The full timeline and interactive map is available at the following link: https://www.ipsos-retailperformance.com/en/vegan-trends/