It was said to have begun at a wholesale animal market in Wuhan City which health officials have strongly suggested as the starting point of the outbreak. However, COVID-19 is not the only animal virus to have originated from meat consumption. This includes H1N1 (Bird Flu) and the Mad Cow Disease. Our attention is then turned to plant based proteins or even clean meats as a healthier and disease free option.
The following article was originally published here by Elias Tan at Innovate 360 in Singapore. As this information here will be of interest to our readers, the author has kindly agreed for us to reproduce this content.
Animal Viruses Driving Plant Protein Innovation
Beyond Meat, Impossible Foods and Tyson's "plant based meats" are great starting points for alternative protein innovation as meat industries begin to get disrupted by the constant outbreak of animal related diseases. Apart from producing alternatives to animal meat, a new wave of clean technology companies have arisen to produce clean meats in laboratories.
Memphis Meats and Shiok Meats are great examples of companies spearheading research in this area in USA and Singapore respectively. Instead harvesting meat for consumption from slaughtered animals, the meat grown in their laboratories are produced by the culture of animal stem cells.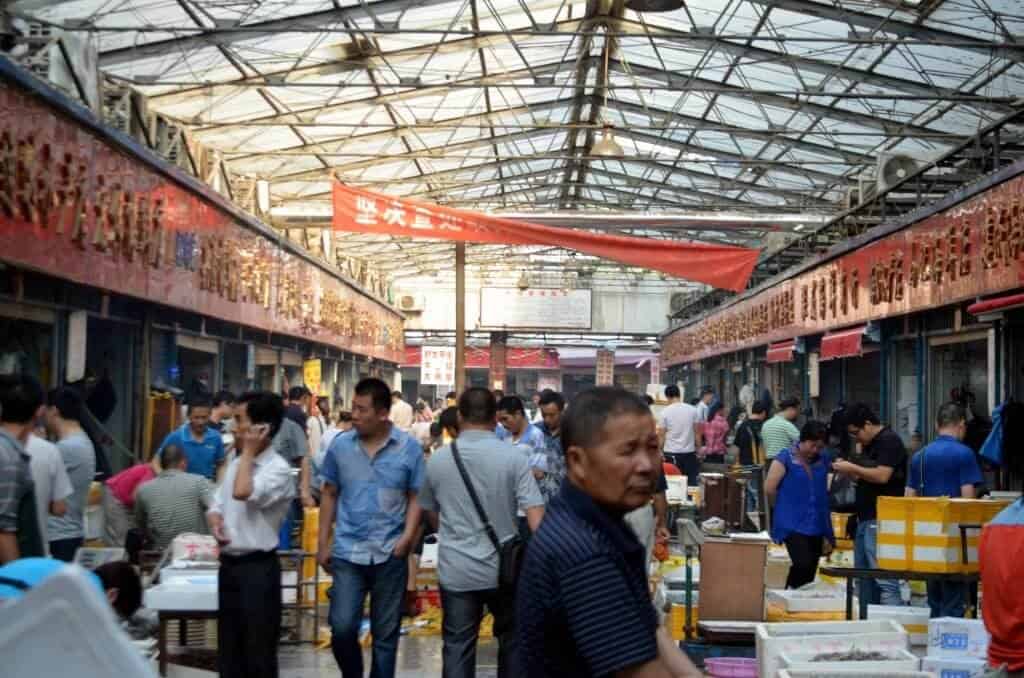 Healthy Food to Boost our Immunity against Viruses
During the COVID-19 outbreak, it is important that having a good nutrition intake enables us to maintain an optimal immune system. Research has shown that the human body can fight off viruses and that we can take measures to supercharge our immunity.
At the moment, there is a growing incentive to innovate on healthy and nutritional foods for companies like Hoow Foods. With the use of Artificial Intelligence technology, Hoow Foods reformulates popular foods that are usually known to be unhealthy, into healthier versions without compromising its taste.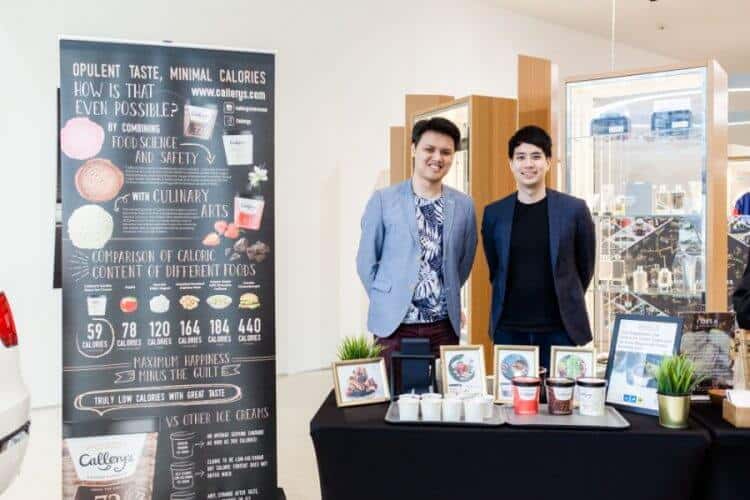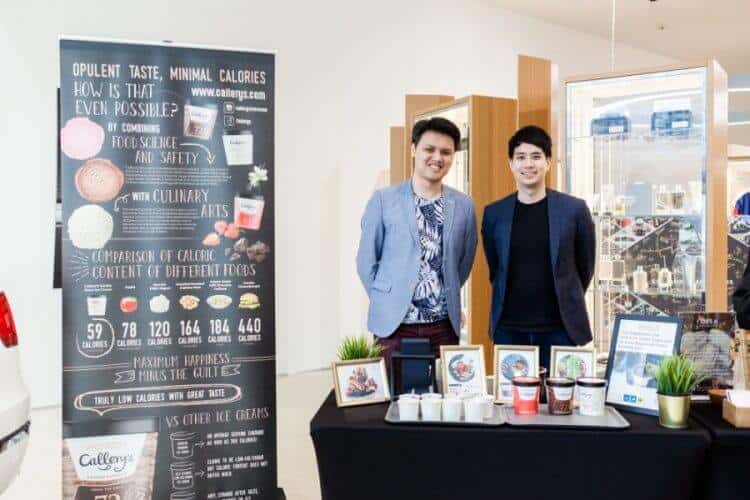 Dr. Sherman(left) and Mr. Ow, founders of reformulation business Hoow Foods, which helps company make healthier products in a shorter time and as tasty.
On the other hand, Kombynation Co. targets a healthy gut through its handcrafted kombucha beverage which contains over 30 strains of friendly bacteria and yeast known for its gut health boosting and energizing properties. The immune system requires a healthy gut to provide nourishment as it contains over 70 percent of the cells of the immune system.
National Lock-downs driving Food Tech Innovation & Singapore's 30 by 30
Due to the virus outbreak, numerous governments have began to close their borders and place their cities on lock-down. With the news, the world is seeing food stock-outs and empty supermarket shelves everywhere due to widespread panic buying. Under a lock-down situation, the free flow and transportation of goods and food supply chains across borders are disrupted.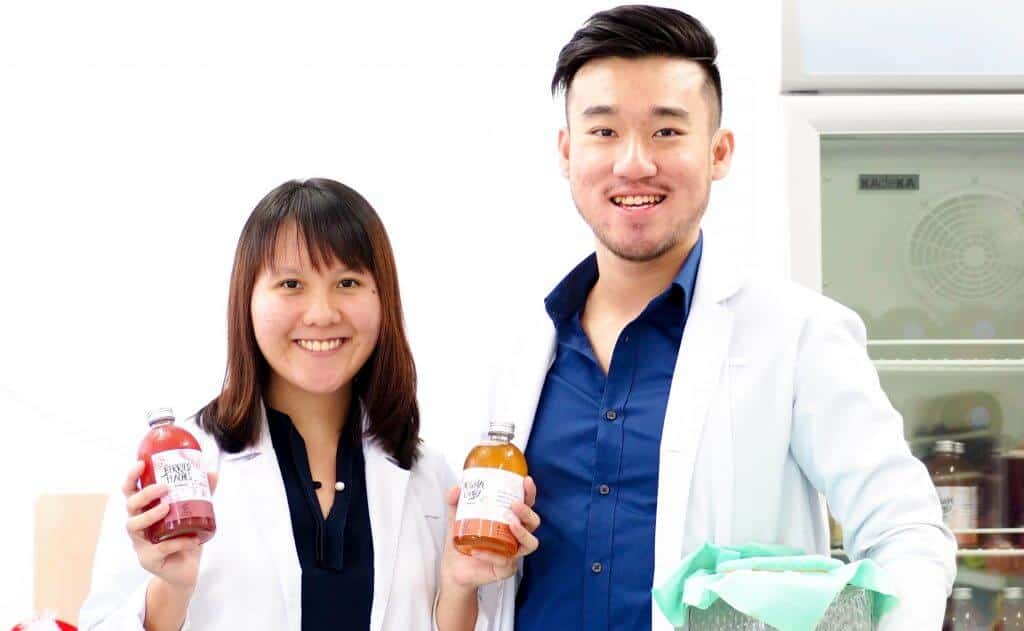 Notably, Singapore, imports more than 90% of its food. During times of crisis, the Singapore government has indicated that the country at best has around three months' worth of food stockpile at a national level. This greatly strengthens the need for "30 by 30 vision" to be made a reality, where Singapore has set the target of producing 30% of its nutritional needs by 2030, up from less than 10% today. The aim is to increase the cultivation of vegetables and fruit and boost the production of protein sources to strengthen the resilience of Singapore's food supply and food security.
Furthermore, in nations such as Singapore where land area is scarce, the COVID-19 lock-downs demonstrate the need to increase its food production in an inventive matter. Technology will be an important resource in realizing a strong global food security infrastructure. By tapping into cutting edge vertical aquaculture and agri-tech farming system solutions, countries like Singapore can increase its land productivity and maximise its energy and water resources.


National lock-downs in times like these also provide global citizens a unique opportunity to "tweak" their food lifestyle choices. People are forced to learn to cook at home and even produce their own food supply through the use of home Agri-tech farming systems. One local company working to create this solution is NOSH Produce, a high tech intensive container farming system to be used for vegetable production in Singapore. NOSH Produce aims to lease out its farming systems to Singaporeans who can grow their own vegetable produce in the comfort of their homes through the use of hydroponics technology.
Post COVID-19 Situation driving Food Technology Investments
Despite the current bear stock market, the FoodTech space is definitely an attractive future candidate for investment in the light of a food security issue the world is increasingly facing.
According to PitchBook, funding for food tech has skyrocketed from about $60 million in 2008 to more than $1 billion in 2015. And unique investments from VCs and private equity funds have doubled from 223 in 2015 to 459 in 2017, according to CB Insights. With the growing COVID-19 situation, Food Tech companies producing solutions that enhance the world's food supply in times of calamity would be a choice investment.
Text and images courtesy of Innovate 360