A new report by the Plant-Based Foods Institute and Kroger shows health concerns remain US consumers' top motivator for purchasing plant-based products. Among other insights, the report also reveals sales of plant-based foods are beginning to slowly displace the purchase of animal products.
"The finding that plant-based foods are displacing animal-based foods is very significant"
According to survey data, 54% of consumers said health is their primary reason for purchasing plant-based products, while 49% believe plant-based alternatives are healthier, and 39% like the taste or flavor of plant-based foods. Just over one quarter, or 26%, cited animal welfare as their top motivation, while 23% named environmental concerns.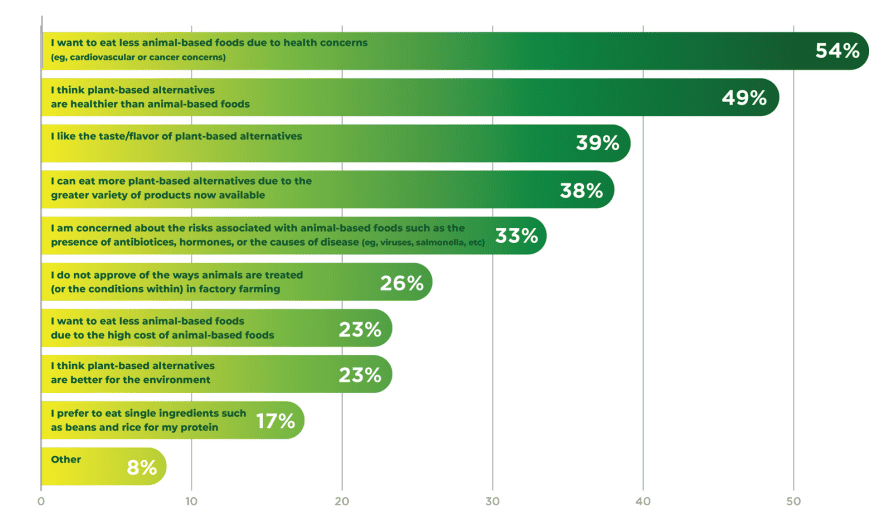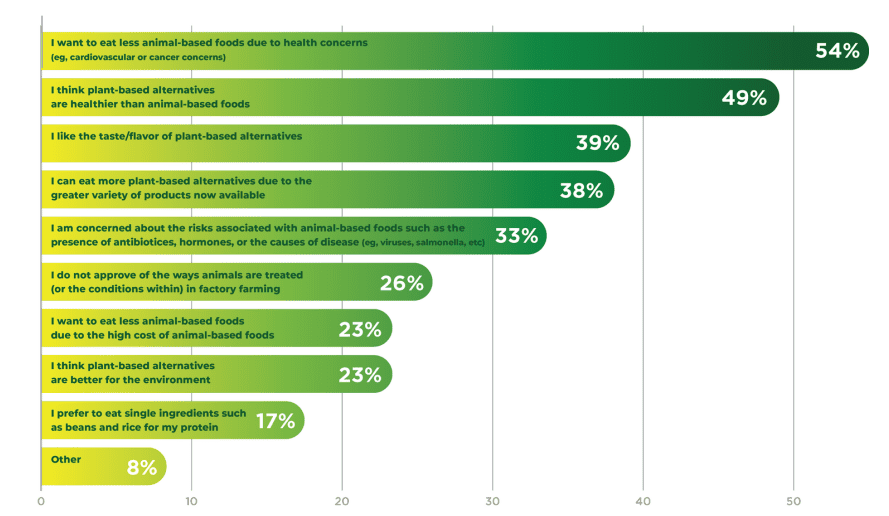 "What is unique about this research, in terms of health, is that we learned specifically that consumers associate chronic illness with animal-based foods versus simply improving their overall health," Julie Emmett, senior director of marketplace development for the Plant Based Foods Institute told Food Navigator-USA. "Additionally, consumers acknowledge that animal-based foods have risks associated with them and stated this is a reason they choose plant-based foods instead for their health."
She added, "It was great to see that taste and variety ranked so high demonstrating the continued progress of the plant-based foods industry."
Purchase incentives
Working with data analytics firm 84.51°, Kroger assessed purchases made by 8 million households from 2019-2021, and created five categories to describe plant-based shoppers: New, Increasing, Maintaining, Decreasing and Leaving.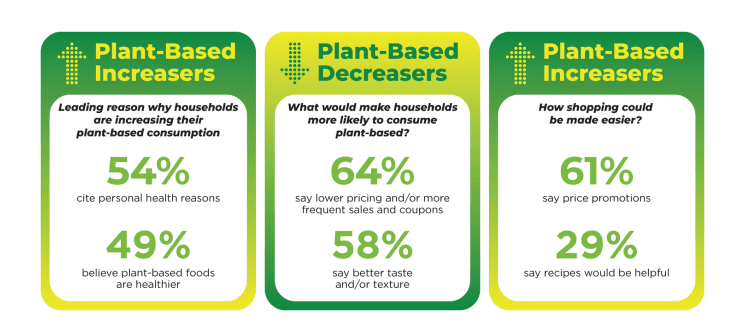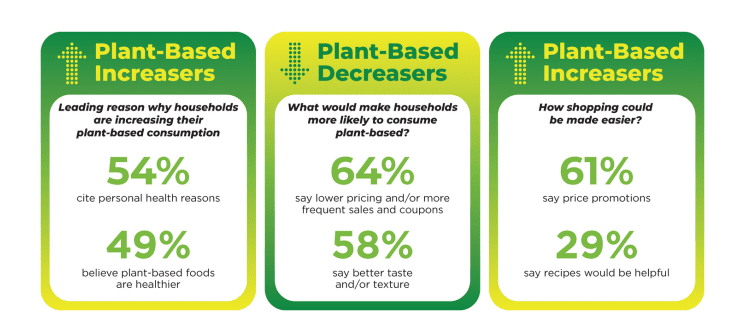 Within the "Decreasing" category – which refers to shoppers who decreased their plant-based purchases in 2021 – 64% said lower prices and/ or more sales and coupons would inspire them to increase consumption of plant-based foods, while 58% cited better-tasting products as an incentive.
For those increasing purchases, 61% also said price promotions would prompt more plant-based consumption, and 29% said more recipes would be helpful.
Displacing animal foods
Importantly, the researchers state actual shopper data and migration analysis shows clear evidence of displacement – that people are spending less on animal foods in favor of more plant-based products.
The average "Maintaining" household reduced its spending on animal products by $28.21 last year, while even households described as "Decreasing" their consumption of plant-based products in 2021 cut their spending on animal products by an average of $60.48.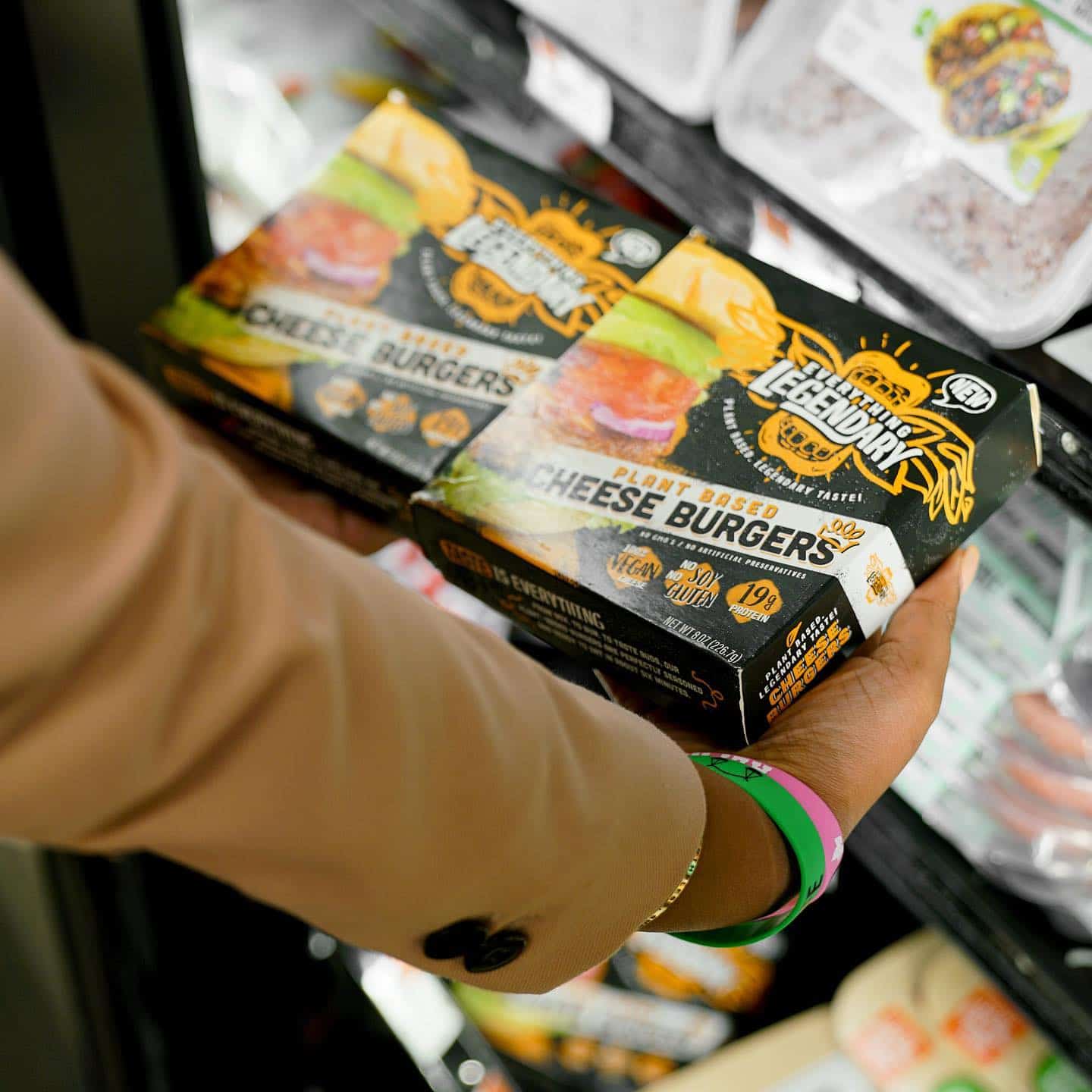 "The finding that plant-based foods are displacing animal-based foods is very significant as this research is based on actual shopper spending patterns," said Emmett. "A shift is happening. Consumers who engage with plant-based food categories are gradually lessening their spending on animal-based products in related categories."
The full report can be viewed here.