Air Canada, Canada's largest airline, has added its first selection of vegan meals and snacks to its onboard menu. Available to Economy Class passengers traveling within North America or to the Caribbean, the new Air Canada Bistro menu features a Spiced Chickpea Wrap, Wild Rice Superfood Salad, dessert cookies and more.
"Air Canada is committed to elevating the customer experience"
Air Canada previously made vegan options available upon request – the new menu is reportedly the airline's first regular offering of 100% plant-based items. Options include:
Spiced Chickpea Wrap – A mixture of chickpeas, quinoa, carrots, spinach, tomato, and cilantro served in a whole wheat flatbread.
Wild Rice Superfood Salad – A wild and brown rice salad filled with edamame, sweet corn, red pepper, dried cranberries, and pumpkin seeds, tossed with a raspberry citrus vinaigrette.
Mezete Classic Hummus – An original smooth and creamy hummus recipe paired with crunchy baked breadsticks.
Farro Salad – Farro salad with parsley, mint, and pistachios, tossed in an apple cider vinaigrette, topped with arugula and grape tomatoes.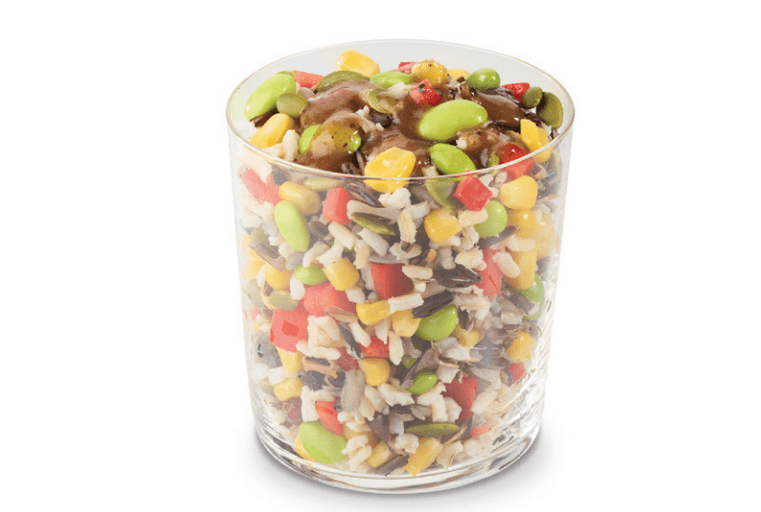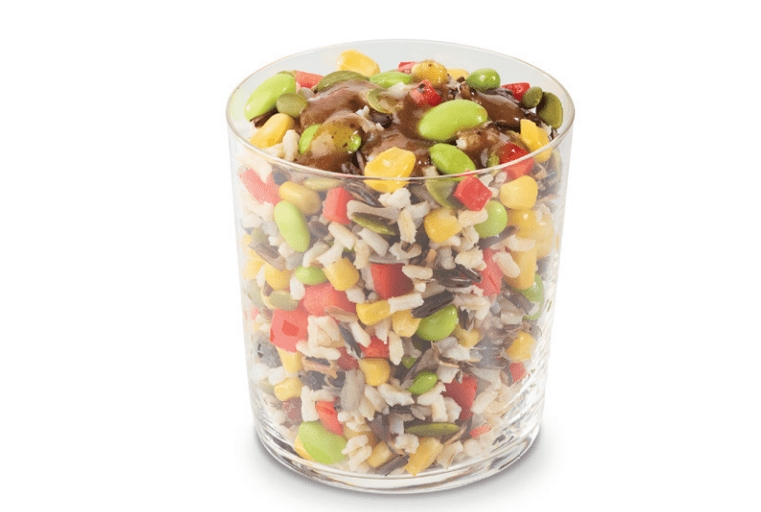 The company has also added two new sweet snacks, including:
Good to Go Blondie – Chocolate chip blondies with no artificial colours, flavours or added sugar.
Nomz Hazelnut Bites – An organic snack with no refined sugars.
The offerings are part of a comprehensive range of product improvements the company first announced in October. Designed to "elevate the customer experience", other changes include upgraded in-flight entertainment.
More airline options
Air Canada is the latest major airline to expand its plant-based meal options – earlier this month, China Airlines added a range of dishes featuring vegan fish and meat alternatives, while Japan Airlines introduced plant-based tuna wraps on select flights. Also in 2022, All Nippon Airways and Middle Eastern carrier Emirates added vegan-friendly meals, while United Airlines and Delta introduced Impossible Foods protein options.
"Air Canada is committed to elevating the customer experience and offering the kind of world-class services Canadians can be proud of from their flag carrier," said Mark Nasr, Senior Vice President, Products, Marketing and eCommerce at Air Canada. "Accordingly, we are investing in all aspects of the journey to make travel even better for customers, including in our Economy and Premium cabins."