American Airlines, the world's largest airline, is now offering Whoa Dough plant-based cookie bars for first-class passengers on domestic flights.
"Having a major airline carry our line is incredibly exciting for us"
Whoa Dough's popular gluten-free Chocolate Chip Cookie Dough flavor will be included in first-class passengers' meal baskets. Made without artificial ingredients, Whoa Dough bars are crafted with allergy-friendly foods such as whole-grain oat and chickpea flour.
Each bar contains 150 calories, 4 g of protein, 5 g of fat and is free from dairy, eggs and soy. The brand is also certified kosher and non-GMO.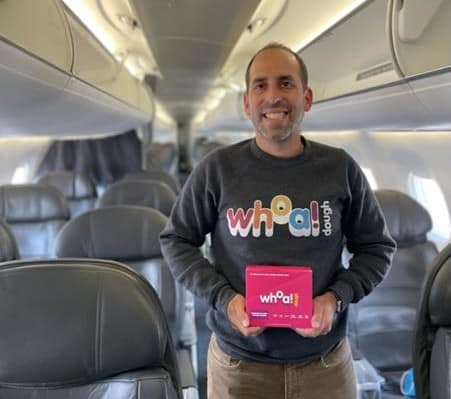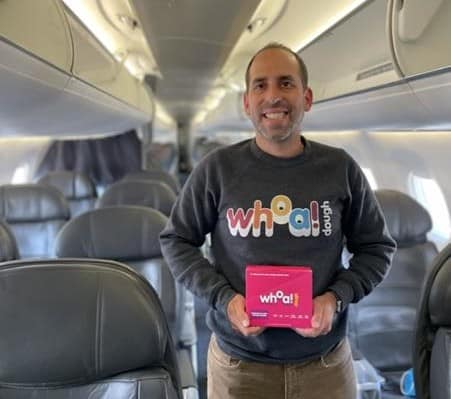 Whoa Dough's full range includes five additional flavors: Sugar, Sugar Sprinkle, Peanut Butter, Peanut Butter Chocolate Chip, Brownie Batter, and a variety pack. The brand was founded by Todd Goldstein, who sought to create healthier gluten-free snacks for himself and two sons, who were gluten-intolerant.
Airline additions
The Whoa Dough bars are the latest plant-based option to be introduced by US domestic airlines; recently, United Airlines debuted Impossible Meatballs and Breakfast Sausage for its first-class passengers nationwide, while Alaska Airlines introduced a "Soy Meets World" vegan salad option. A summary of airline plant-based offerings can be found here.
"Skies really is the limit for Whoa Dough now that American Airlines, the largest airline in the world, will be offering first-class passengers our tasty, plant-based snack bars that are also gluten-free," stated Todd Goldstein, founder of Whoa Dough.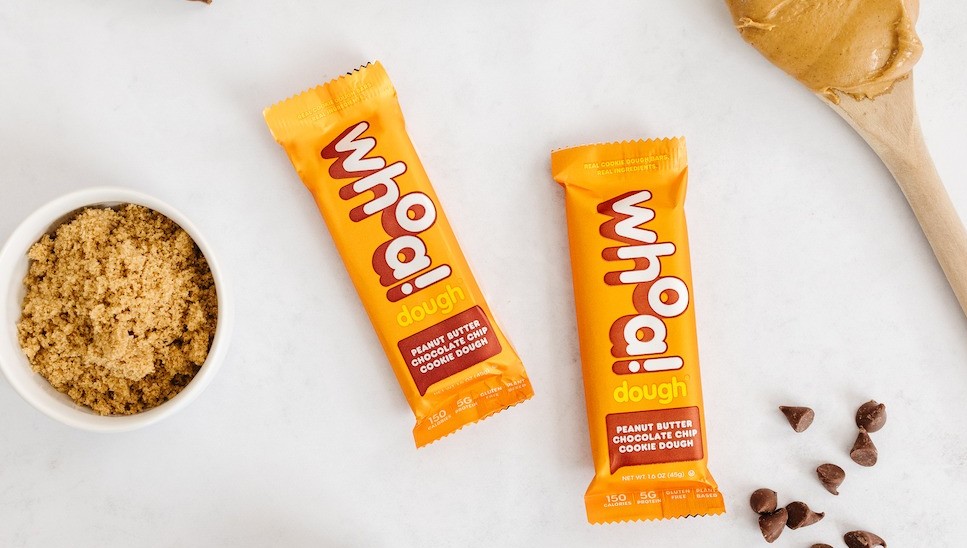 He continued, "Having a major airline carry our line is incredibly exciting for us, as we are eager for Whoa Dough to be enjoyed by millions of travelers every day who are looking for a healthier all-natural snack—without compromising on taste during their flight. Our snack bars are also ideal for passengers with dietary restrictions."