China Airlines has announced a new plant-based inflight menu for travellers across all cabins on flights departing Taiwan. Called Clean and Green Plant-Based Cuisine, the menu will be served from December 1st, 2022.
To create the plant-based options, the airline partnered with Taiwanese restaurant Yang Ming Spring, which has received the Michelin Green Star award for two consecutive years in recognition of its plant-based foods, beverages, and careful ingredient selection. China Pacific Catering Services and Kaohsiung Airport Catering Services of the CAL Group also participated in developing the menu.
Business-class menu
The inflight meal for this passenger group features dishes made with a selection of vegetables and fresh ingredients.
Starters
Spring platter salad featuring yam noodles in fruit salsa
Okra with black bean and sesame sauce
Cucumber in pine nut miso
Stone flowers with orange and apple sauce
Main dishes
Ruffle risotto and vegan fish fillet with wholegrain mustard
Shou Wu nourishing soup made from more than ten precious traditional herbs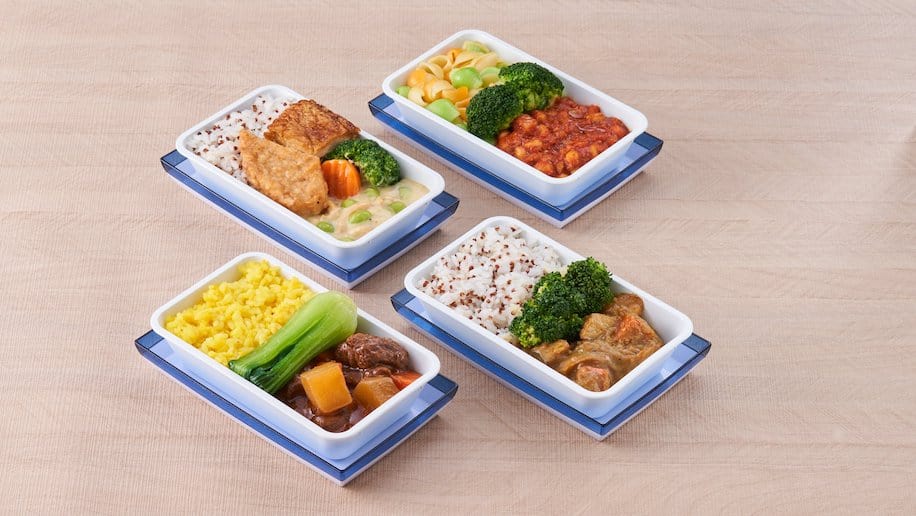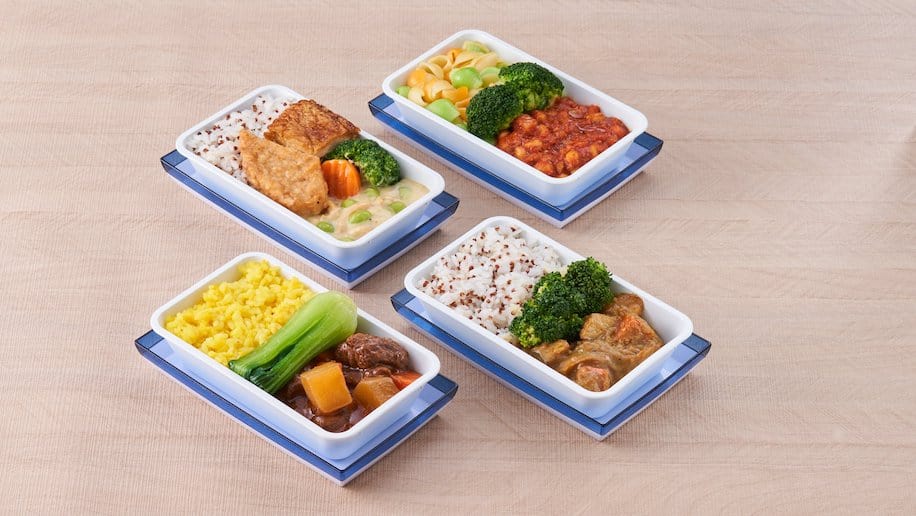 Economy-class meals
These travellers will also be able to enjoy high-quality plant-based meals on their flights.
Starters
Fruit salsa
Cucumber in pine nut miso
Okra with orange and apple sauce
Main dishes (only one offered per flight at random)
Vegan conchiglie bolognese

Plant-based meat and quinoa rice with cream sauce

Curry-stewed rice with king oyster mushroom

Braised plant-based meat and turmeric rice
Many airlines are now offering vegan and plant-based meals as they try to commit to becoming more environmentally friendly. All Nippon Airways (ANA), Japan Airlines, Alaska Airlines, and United Airlines have all introduced plant-based meals as a way of responding to consumer demand and improving sustainability.