Plant-based chocolate desserts made by UK brand The Coconut Collaborative are now available on all Virgin Atlantic flights.
Described as "little pots of rich chocolate ganache", the coconut-based desserts contain 100 calories per pot and are free of gluten and palm oil. The products received a Great Taste award in 2017 and are said to be made with ethically-sourced ingredients.
Previously, the choc pots have launched at the major supermarket chains Asda, Sainsbury's, Morrisons, Tesco, and Waitrose. They are also available in salted caramel flavor.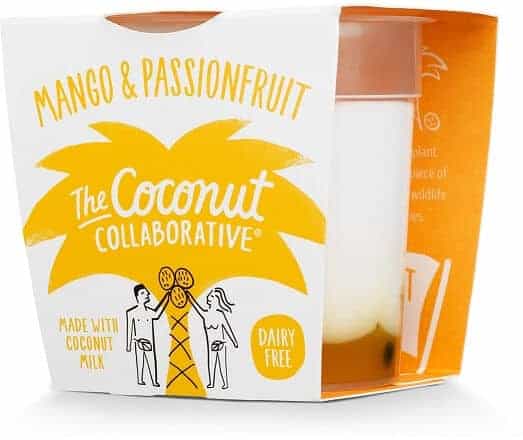 Yogurts and desserts
The Coconut Collaborative offers a range of plant-based yogurts and desserts, including a whippable cream alternative that was served at last year's Wimbledon tennis championships. In 2020, the company raised $7 million in a Series A round to expand to the US, where its desserts are now sold under the brand name Bon Dévil.
Other products made by The Coconut Collaborative include plant-based yogurts in flavors such as raspberry, vanilla, and mango & passionfruit. The brand also offers overnight oats, kids' yogurt pouches, custard, rice pudding, and various chocolate-flavored desserts.
"Flight Update: OUR CHOC POTS HAVE LANDED!" said The Coconut Collaborative on LinkedIn. "These little pots of joy are now available on ALL Virgin Atlantic flights, so pop your headphones on, sit back, relax, and dream of that first spoonful."