Dale Vince, the founder of British renewable energy firm Ecotricity, has announced plans to launch what he claims will be the world's first electric airline.
Called Ecojet, the airline will use conventional planes retrofitted with hydrogen-electric powertrains. On-board fuel cells will produce electricity by mixing hydrogen with oxygen from the air, producing only water as a byproduct. This will generate the same power output as conventional aircraft, but with a one-hundred percent reduction in CO2 emissions.
There will also be other carbon-saving measures on board; all inflight meals will be plant-based, there will be no single-use plastic, and staff members will be issued with eco-friendly uniforms.
Ecojet flights will begin next year between Edinburgh and Southampton, though conventional fuel will initially be used to help the airline secure routes and a license from the Civil Aviation Authority. Further routes within the UK and abroad will follow. By converting existing planes rather than building new ones — a process that should begin in 2025 when the technology becomes available — significant levels of carbon will be saved.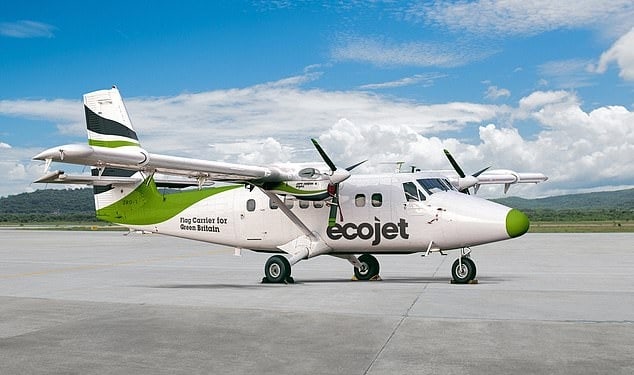 "Most significant step"
While electric commercial flights are not yet a reality, many airlines worldwide are now offering plant-based inflight meals. These include China Airlines, which introduced an extensive menu featuring meat and fish alternatives last year, along with Emirates and Japanese airline ANA.
Ecojet founder Dale Vince is well-known for his support of plant-based diets — he is a longtime vegan and the chairman of football club Forest Green Rovers, which he helped to turn into the world's first all-vegan football club.
"The question of how to create sustainable air travel has plagued the green movement for decades; Ecojet is by far the most significant step towards a solution to date. The desire to travel is deeply etched into the human spirit, and flights free of CO2 emissions, powered by renewable energy, will allow us to explore our incredible world without harming it for the first time," said Vince.