As reported by N Travel, Middle Eastern airline Emirates recorded a 154% increase of customers ordering inflight vegan meals, serving over 280,000 plant-based meals, including more than 195,000 vegan desserts in 2022.
Emirates has been offering vegan options for more than two decades in some of its routes to cater to passengers with diet preferences related to religious beliefs. However, the airline has been accommodating to requests and preferences for animal-free foods since plant-based dishes have been gaining popularity worldwide in the last few years.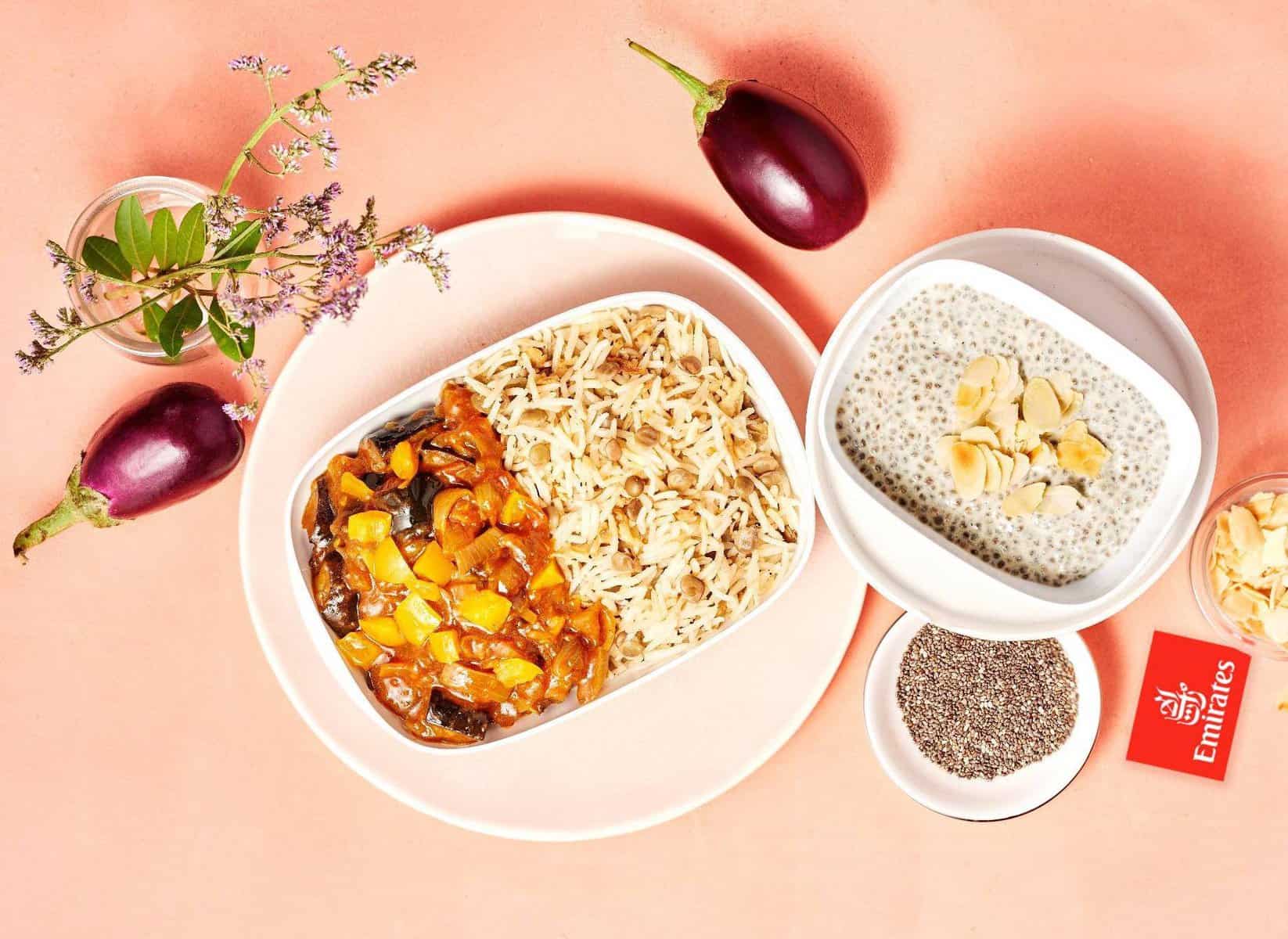 According to the carrier, a significant increase in requests for vegan meals on US, Australian, European, and UK routes has been recorded in the last decade, and currently, requests for vegan options are soaring on flights from Beirut, Cairo, and Taiwan.
"From baba ghanoush to a raspberry parfait, our delectable vegan meals have won awards and are available to order 24 hours before your flight in all classes," says the airline.
After a US$2 billion investment to enhance its inflight customer experience last year, Emirates announced new gourmet vegan meals for premium passengers in response to the soaring demand for inflight plant-based options.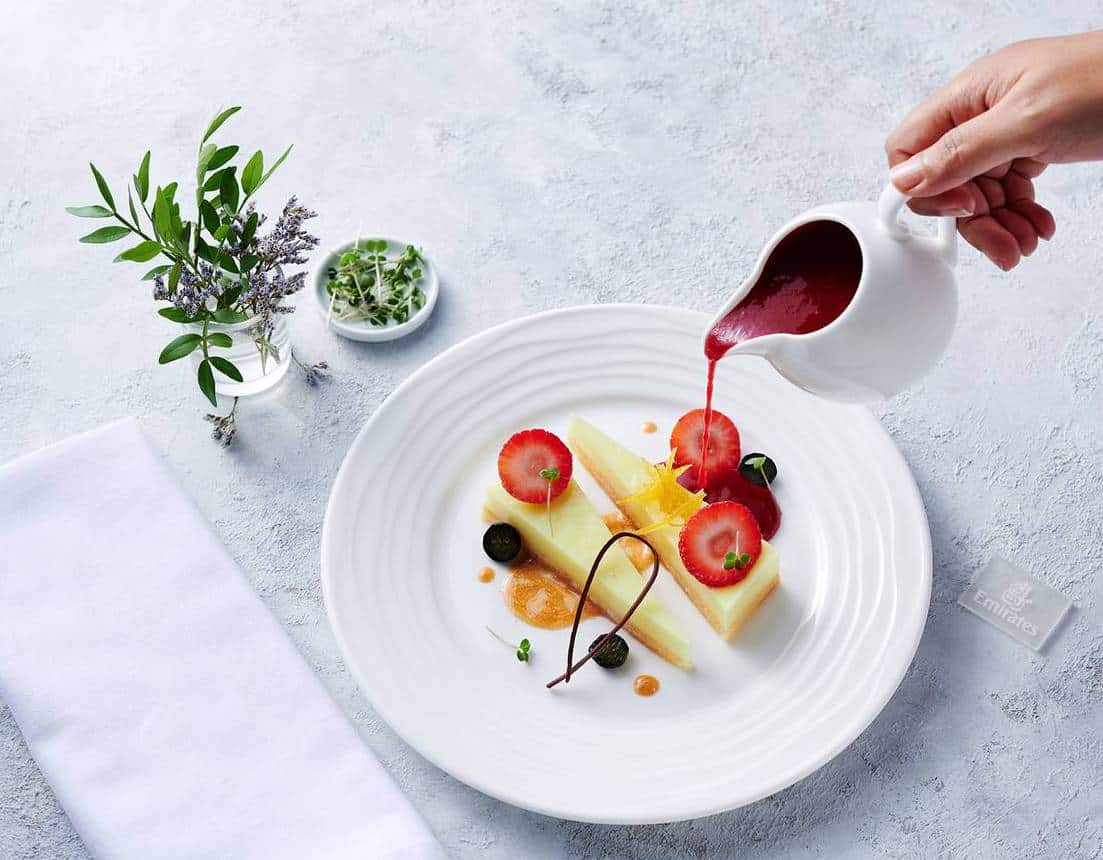 The recent inflight vegan menu for business class includes pan-roasted king oyster mushrooms, jackfruit biryani, and sliced kohlrabi with orange. The airline chefs curated a chocolate truffle cake and grape tart with vanilla custard and berry compote for dessert.
Vegan airline meals taking off
Other airlines are responding to plant-based food demand with different menu options. Japan Airlines is offering plant-based tuna on select flights, China Airlines is serving vegan fish fillets and meat alternatives. Alaska Air's also added an inflight vegan menu salad called "Soy Meets World."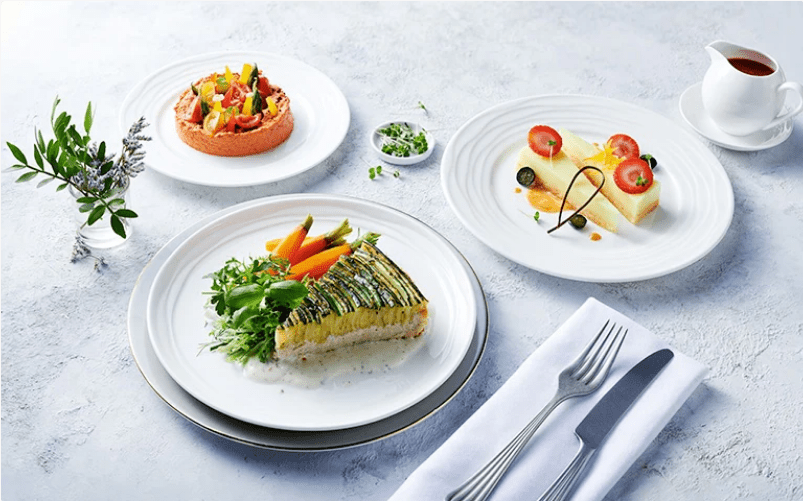 "Explore new flavours with our selection of inventive vegan dishes, whether it's a full three-course meal or a movie snack. Enjoy dishes like our zucchini tart, jackfruit biryani, or vegan mapo tofu. And you can look forward to delectable vegan desserts like our chocolate truffle cake with roasted hazelnuts. Look out for the vegan icon on our menus," says Emirates on its website.
Vegan options are available to order and pre-order onboard and in Emirates Lounges. Customers can request vegan meals on all Emirates flights and across all travel classes up to 24 hours before departure. Plant-based meals are also provided as part of the main menu options on high-demand routes.