German alt-seafood brand BettaF!sh announces its plant-based tuna will now be served aboard Japan's second-largest airline company, Japan Airlines. Available for business and first class passengers, the TU-NAH Sandwich Wrap will be offered on flights from Tokyo to London.
"This direct access to both British and Japanese consumers is especially exciting"
Featuring BettaF!sh's TU-NAH Creamy, the new sandwich wrap offers passengers a sustainable alternative to nostalgic tuna mayo. Japan Airlines will initially serve the snack on JL 42 and JL44 flights between London Heathrow and Tokyo Haneda, with plans to increase those routes' frequency over the coming months.
"What delighted us most about working with Japan Airlines was the overwhelmingly positive feedback we received from day one," said Jacob von Manteuffel, co-founder of BettaF!sh. "It was a huge honor to have the authenticity and deliciousness of TU-NAH ratified by one of the world's leading countries when it comes to seafood and fish."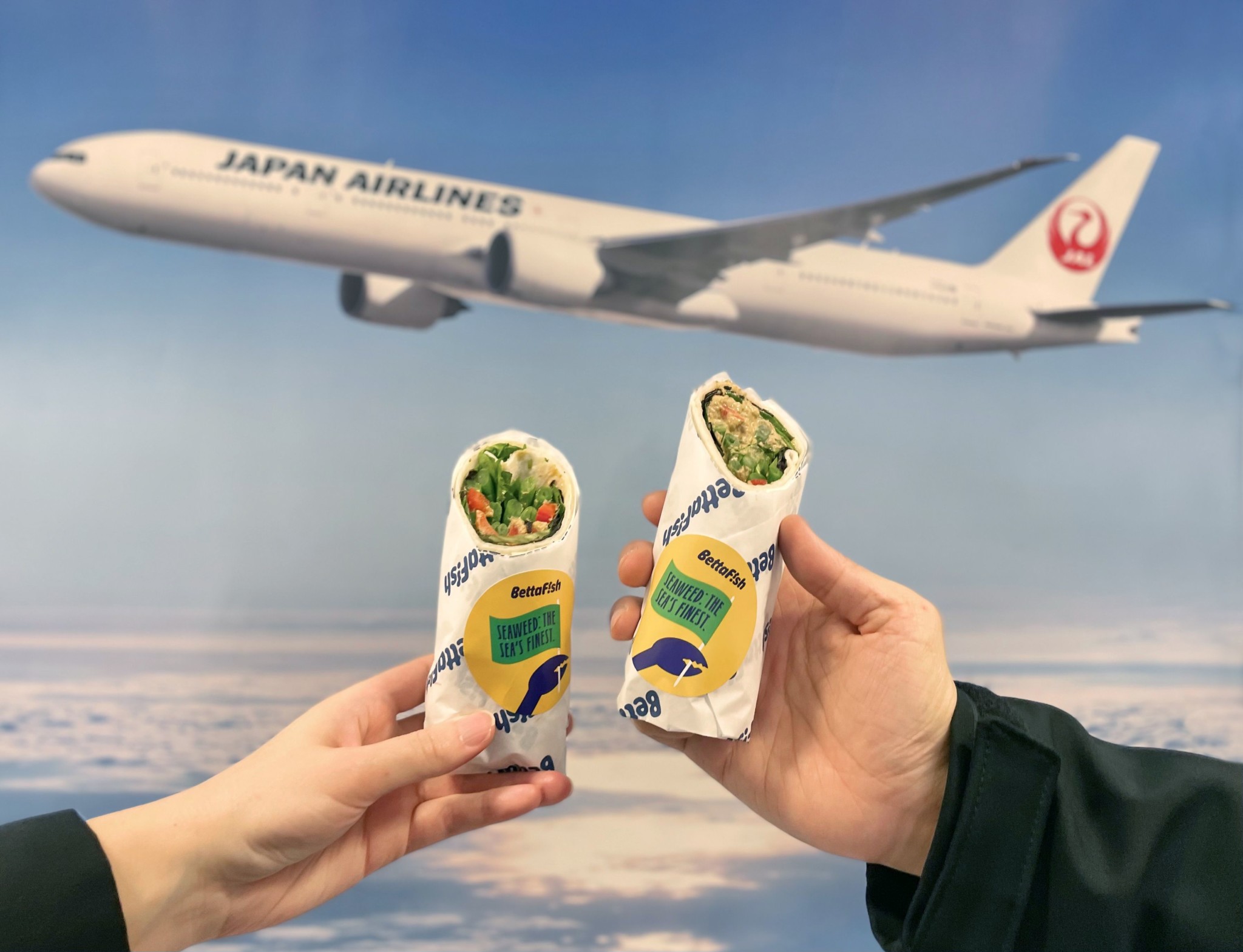 "I am amazed that 'umami' flavors can be enjoyed with this vegan alternative tuna," shared Masahiro Nishino, Catering Operations Manager at Japan Airlines.
Made from seaweed and fava beans, TU-NAH Creamy comes frozen and ready-to-spread, and is one of three products BettaF!sh offers for food service. All of its products are made with Europe-sourced fava beans and seaweed, high in protein, and contain no added sugar, preservatives or yeast extract.
Beyond Europe
Based in Berlin, BettaF!sh has launched its tuna spreads across five countries, including Germany, Austria, and the Netherlands. In 2021, it debuted TU-NAH sandwiches in 4,000 German supermarkets, in what it called the "world's largest" rollout of alternative seafood.
The brand's partnership with Japan Airlines marks its first expansion beyond Europe, and by traveling to London, its first entry into the UK market. BettaF!sh now seeks to strengthen its UK food service presence by partnering with wholesalers, restaurants and manufacturers.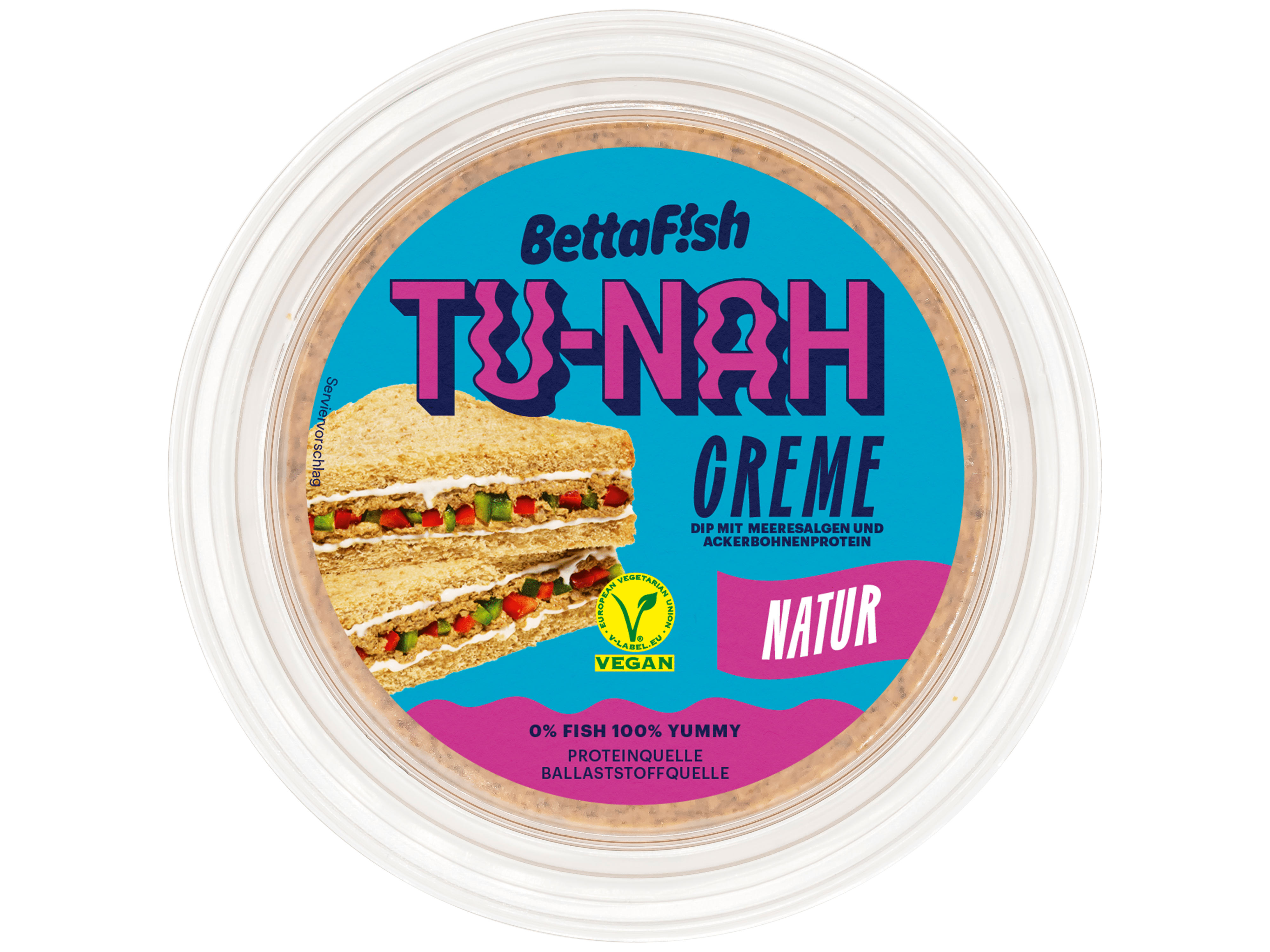 According to the company, partners can make any canned tuna dish vegan by substituting one of three food service products: TU-NAH Creamy, TU-NAH Base, or TU-NAH Topping & Filling.
"So far, we have only been active in mainland Europe, which is why this direct access to both British and Japanese consumers is especially exciting," said Deniz Ficicioglu, co-founder of BettaF!sh.