Husband and wife duo Jamie and Jayson Poe, both Michelin-trained chefs, have launched Poe & Co. Folk Foods, a line of gourmet, plant-based, just-add-water camping meals, an offshoot of Santa Barbara-based catering and meal delivery business Poe & Co which was established in 2018.
Poe & Co has earned a reputation due to the pair's fine-dining culinary talents and has amassed a celebrity clientele, owing to the founders' high-end experience at establishments including Union Square Cafe, Gramercy Tavern, The Four Seasons Hotel, Restaurant Daniel, and Solbar Calistoga.
Seemingly carving out a new niche in luxury vegan camping food, the founders have created a line of better-for-you dishes which can be consumed straight out of the pouch simply with the addition of water.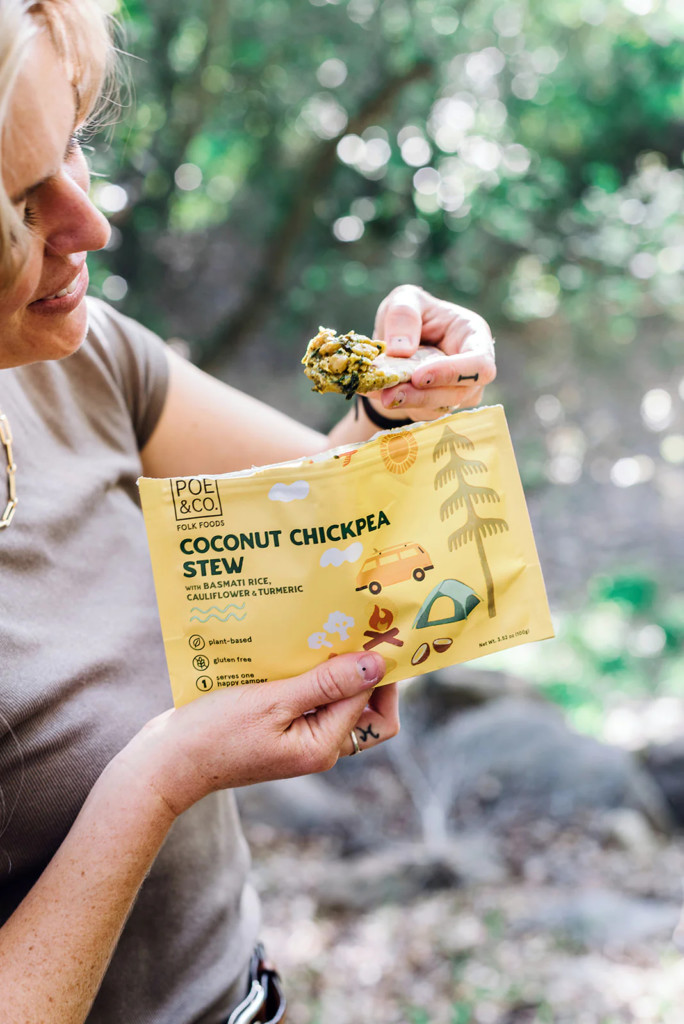 Bringing Michelin quality foods to the outdoors
The range debuts with three flavors: Black Garlic Ramen Bowl – with carrots, edamame, and nori; Coconut Chickpea Stew – with basmati rice, cauliflower, and turmeric (gluten-free); and Quinoa Sweet Potato Skillet – with black beans, tomato, and chipotle (gluten-free).
"We care about every meal we eat, including when we go camping. We don't want to sacrifice quality," said Poe. "We wanted to bring the same level of creativity and modern flavors to the camping community that we bring to our catering clients while also offering a delicious and cleaner option."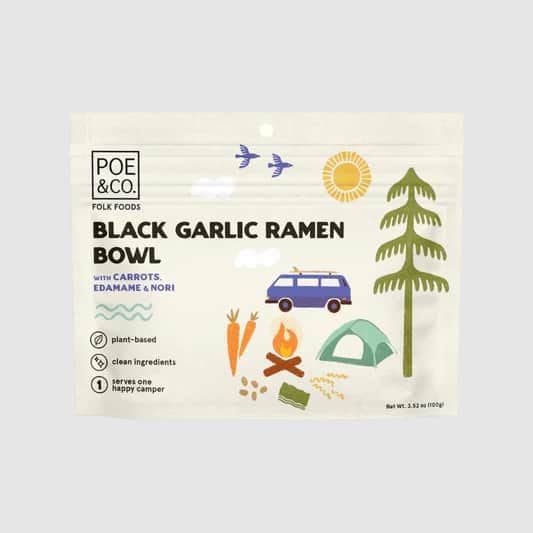 "The response so far has been great, and we're thrilled to see that many people are also using them as a quick office lunch or as an emergency preparedness staple," said Poe. "We've taken great care to create a product that is not only delicious but also versatile and convenient for a variety of settings and situations."
The products are now available nationwide at www.folk-foods.com or at retail partners listed online. For more information, contact [email protected] or follow @poeandcofolkfoods on social media.