Plantbased snacking "pioneer" Biena Snacks has secured $8 million in Series B financing led by MAW Investments. The group was created by snack industry veterans that grew iconic brands such as Snyder's Pretzels, Kettle Chips and Late July Organic Snacks.
Biena, a snack food company specialising in healthy plant-based snacks available in over 15,000 retail locations including Walmart, Kroger, CVS, Target, Whole Foods, and Amazon, offers two product lines, its category-leading Roasted Chickpea Snacks and a new line of Chickpea Puffs, which is already exceeding sales expectations.
"Biena has been a progressive player in natural snacking since day one, getting ahead of the plant-based trend with their roasted chickpeas, while shaking up the market with their reinvented cheese puff," said Peter Michaud of MAW Investments. "We have grown some of the top snack brands in the country, so supporting Biena – a leader in plant-based snacks with a strong growth trajectory – was an opportunity we couldn't miss."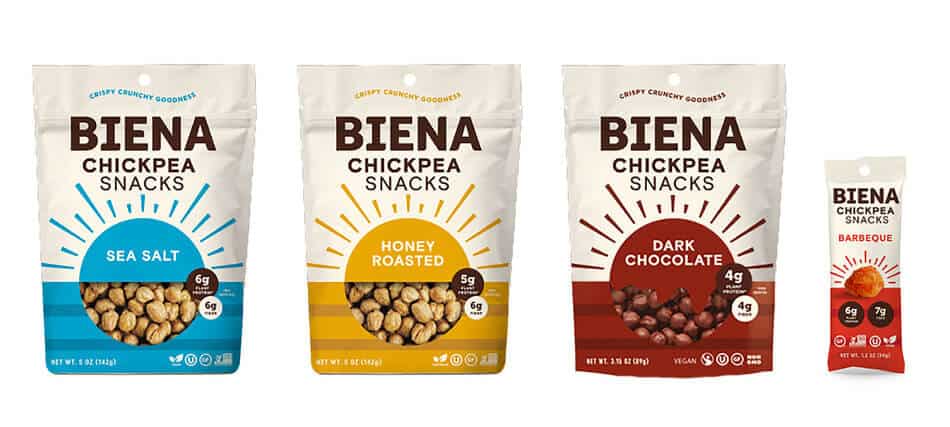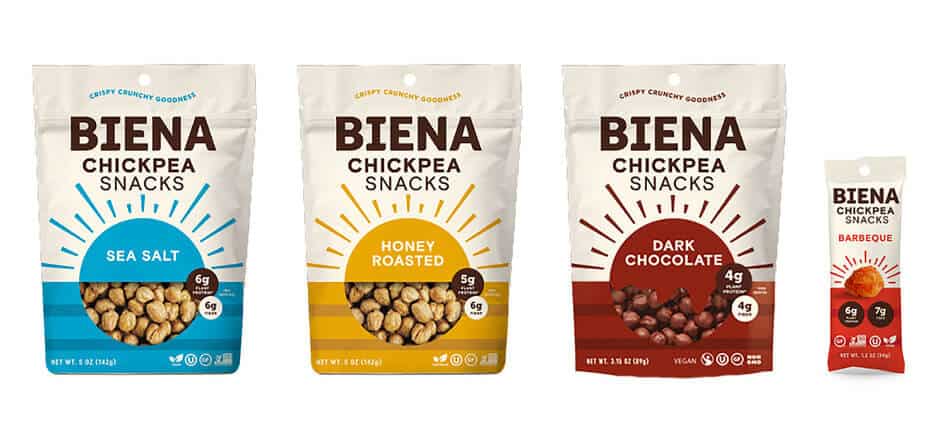 Poorvi Patodia founded Biena in 2012 when the plant-based snacking trend was still in its infancy. Inspired by a favorite childhood snack, she experimented with roasted chickpeas in her own kitchen, and ultimately came up with a unique roasting process that resulted in a light and crispy texture and maintained the protein and fiber of a whole chickpea. Biena is available in 15,000 retail locations nationwide and will nearly double year-over-year revenue in 2019.
"We're thrilled to bring Peter and the team at MAW on board. They have an impressive track record of building category-leading snack brands," said Patodia. "Our goal is to make it easy for Americans to snack healthier by creating the next generation of nutritious, plant-based snacks. MAW's category expertise will be invaluable as we build on our growth momentum as a brand."