Dutch startup Lazy Vegan announced the launch of its new Thai Green Curry frozen ready meal and further plans to strengthen its presence in the European market. The mission of the young company is to make the reduction of meat consumption easy, enabling everyone to be a lazy vegan.
As reported in June, vegan ready meals are growing in popularity and 12% of global consumers are eating plant-based ready meals on a weekly basis. In general, the widespread busy lifestyle coupled with the rising demand for healthy and plant-based alternatives creates a significant market potential for vegan convenience products.
Lazy Vegan offers frozen convenience ready meals that are free from gluten and soy but loaded with vegetables and plant-based Chicken Style Pieces made from pea protein. The current product range includes four vegan ready meals: Mexican, Provençale, Tikka Masala, and Thai Green Curry. In addition, the Chicken Style Pieces included in the ready meals are also available separately.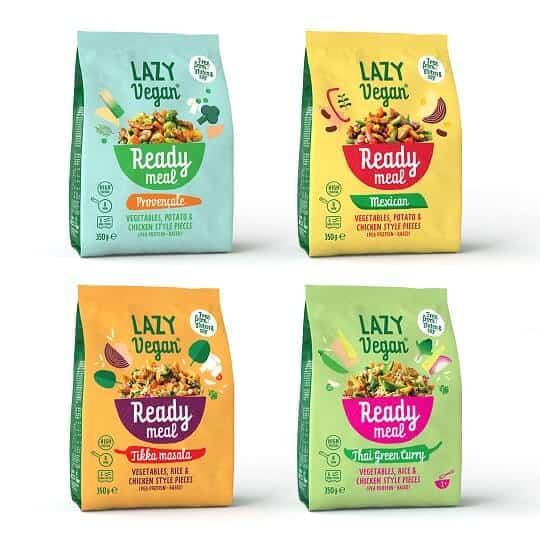 The products of the vegan-friendly startup are offered in all Albert Heijn and Marqt stores in the Netherlands and in 80 city Jumbo locations. Last year, Lazy Vegan began working with Sainsbury's and is also available in all Whole Foods Markets in the UK, as well as Planet Organic, As Nature Intended, and UK-based online food store Ocado. The company also launched successfully into the Danish supermarket chain Irma and soon other European markets will follow.