Swedish startup Hooked, one of the startups which took part in the fourth cohort of the ProVeg Incubator this year, announces it has received its first investment of €150,000 to launch in Nordics with plans for later expansion into Europe for fast growth.
Based in Stockholm, Hooked is developing a plant-based shredded salmon alternative as part of its plant-based seafood portfolio, and is soon to launch its Hooked Toona. Founders Emil Wasteson and Tom Johansson say they are in the final stages of the Hooked Salmoon with the ambition to become "the biggest in Europe."
"We can make a significant impact, both for the planet, the marine ecosystem and human health. Already in our first year we will save 1,000 tons of CO2 and save 50,000 salmons and tunas," claims Emil Wasteson.
Nordic consumers have so far given positive feedback on the product. "At Hawaii Poké we have tried several plant-based seafood products in the past year and none have come close to the quality that Hooked have crafted. Their focus on product is second to none and with nutrition being at the cornerstone of their work, we cannot wait to launch their nutritious plant-based seafood, starting with Toona," says Aaron Colman, founder of Hawaii Poké in Stockholm.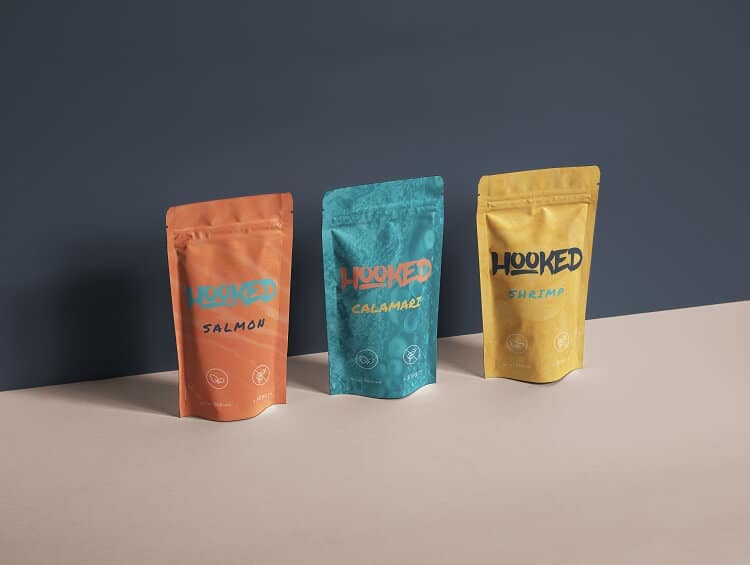 Hooked was a part of Proveg Incubator program early 2020 and is raising its first seed funds in order to launch in the Nordic countries. They have signed Katapult Ocean, an accelerator that works with startups focusing on sustainable solutions for the ocean, as an early investors at €150,000.
CEO Jonas Skattum Svegaarden of Katapult Ocean comments: "Plant-based seafood is an upcoming megatrend. When interviewing startups this investment round, we have seen several exciting startups in this space. The Hooked team combines massive drive, passion and strategic focus. They are here to make a change and we are proud to support their journey!"