Japanese plant-based meat producer Daiz has secured Series A funding to the tune of ¥650 million to upscale production and further R&D into its soy-based meat alternative. DAIZ utilizes a unique set of methods to produce plant-based raw materials suitable for plant-based meat and hybrid meat.
Instead of grain soybeans, Daiz uses entire germinated soybeans. In an interview with vegconomist which will be published this Saturday, Koji Ochiai, Chief Technology Officer, explains, "Not only soybeans but also any kind of seeds' "metabolism" gets activated more when they germinate. It causes an enzyme that quickly decomposes the stored starch and protein into sugars and amino acids. By performing this under specific environmental conditions, it becomes possible to further stimulate metabolism and significantly increase the number of free amino acids that are the source of umami flavour."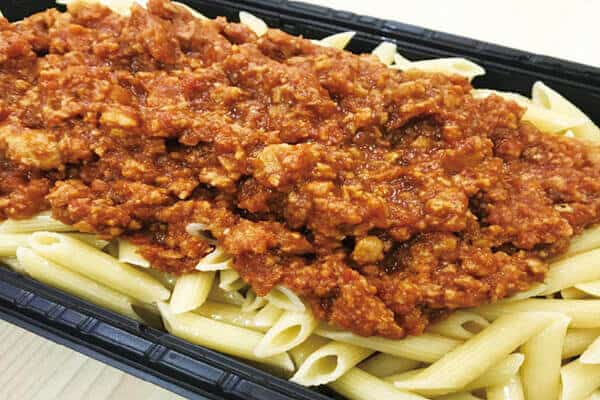 This investment equates to about $6 million and takes the total amount of funds raised to $11 million (according to Deal Street Asia). The capital was invested by the Agriculture, Forestry and Fisheries Growth and Industrialization Support Organization (Chiyoda, Tokyo), a public-private fund, and Mitsubishi UFJ Capital, amongst others, to accelerate capital investment for full-scale production.
The Japanese diet historically has embraced plant-based products such as tofu and mushrooms and they have a particular fondness for fermented produce, an example being Miso which is made with fermented soybeans.
This new investment will enable an increase in the production capacity of its soy-based meat alternative ingredient to 3000 tons per year, which is three times its current level. The funding raised will also be used for research to continue to develop the flavour and texture of its product. Daiz has five researchers and plans to add three more by the end of the year.
Deal Street Asia further reported: "The company plans to mainly sell to major food manufacturers and distributors in Japan, with eyes on global expansion in the future. Daiz also announced its plans to build one of the largest plant meat factories in the country, in Kumamoto Prefecture next year." It went on to state: "Even as the Series A funding round has just recently been closed, the start-up disclosed that it will raise another round by the end of 2020. It also aims to list on the Tokyo Stock Exchange Mothers Market."