Argentinian bio-colourant firm Michroma calls itself a "disruptive company that comes to revolutionise" the entire food industry. Michroma aims to provide the population with novel natural fungus-based colorants which are  healthy and sustainable, with the goal to replace all the colourants, in particular cochineal red 80, which is insect derived.
The biotech startup was founded in early 2019, and in the space of less than a year has already received two investments from Gridx in Argentina and IndieBio for a total of half millon dollars. Recenly the company moved to San Francisco, USA in September.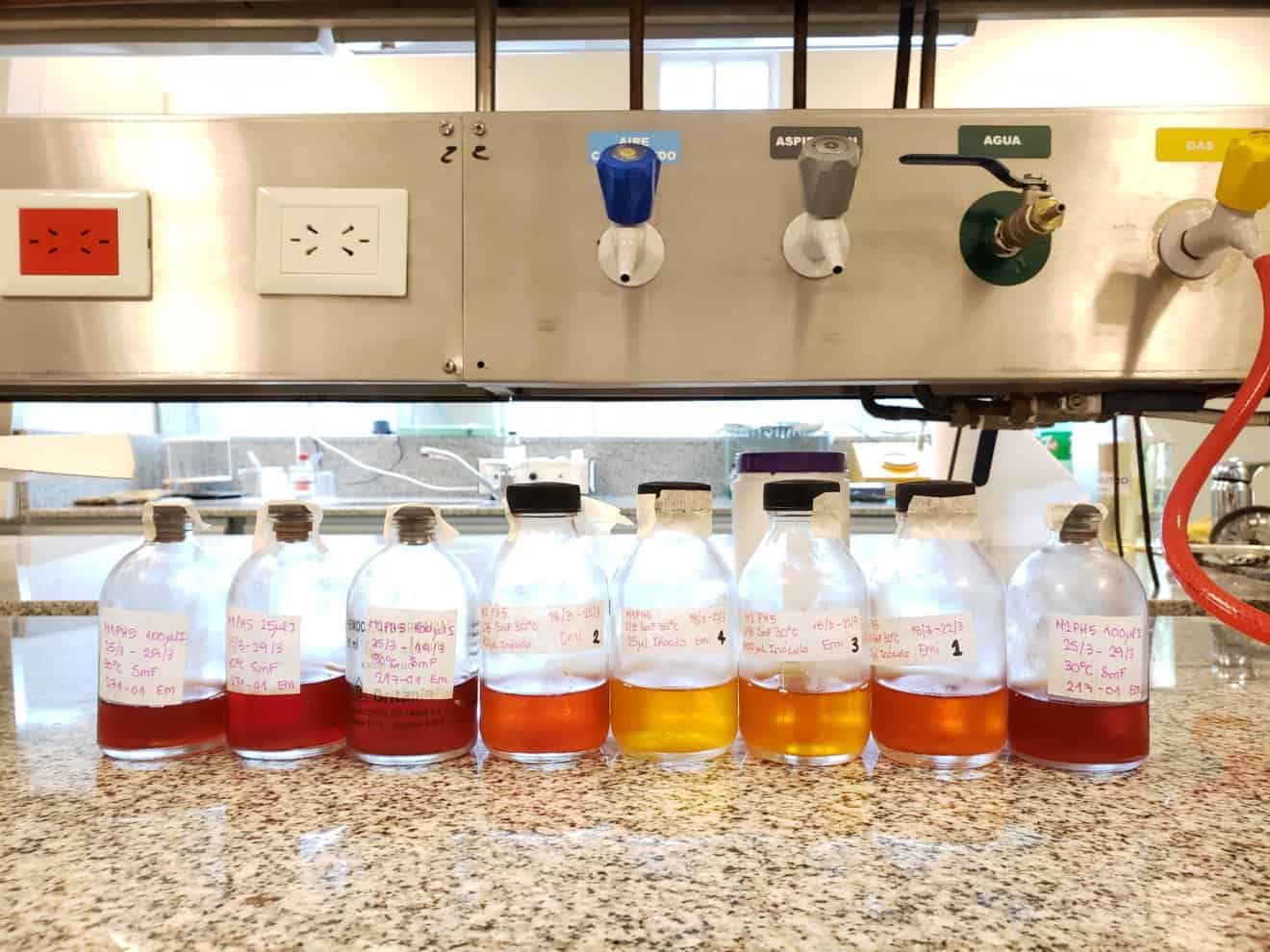 According to the scientists, 70 % of the food we eat is coloured with synthetic petroleum-based colourants, proven to be damaging for human health, however the FDA's progress to ban them is unsurprisingly slow. The natural alternative available to petroleum most commonly used nowadays is red 80, the extract of the cochineal bug, so It's not vegan, kosher or halal. Vegetable-based colorants, like beetroot extract, underperform, since they are not stable to pH or temperature, and they impart flavour, and are therefore difficult for the industry to use.
Michroma's aim is to provide consumers with natural fungal-based colorants, which are healthy and sustainable. Its innovative technology allows the team to produce intense, natural and stable colours, in a cheap and sustainable way in big tanks called "bioreactors". This way of production allows michroma to reduce the carbon print and saving a lot of water replacing crops. CSO Mauricio Braia said: "We already have a way to effectively produce red, orange and yellow from our own GRAS strain, now we are aiming to optimize the process and scale up. We also are working on green and blue, with a positive perspective".
The company said it will be working hard over the next 5 months at IndieBio, the biggest life sciences accelerator in the world, to develop the best prototypes possible to present during the demo day in February at San Francisco Opera Theatre with the objective to raise around $USD 3 million to "accelerate the color revolution. "