Nature Shift has announced that its second brand to market will be Perfectly Broken vegan chocolate. Nature Shift is a UK based startup focused on bringing snacking foods to market to help consumers make the shift to something more natural when looking for a treat.
Nature Shift says it is responding to the requirement for more choice, following research that consumers are snacking more and with 93% of UK adults enjoying a snack and 63% of these snacking at least once a day.
The young company was founded on the premise of the personal requirement to enjoy a treat while avoiding artificial ingredients and shifting to something more natural. Under the Nature Shift umbrella the firm has searched for brands with the clear objective that they must be ethically sourced, plant-based, organic, not contain artificial flavours and colourings made with real ingredients. The ultimate goal being to help others make the same shift towards a more natural product by representing a range of fun, innovative, good value and great tasting alternatives to classic confectionary.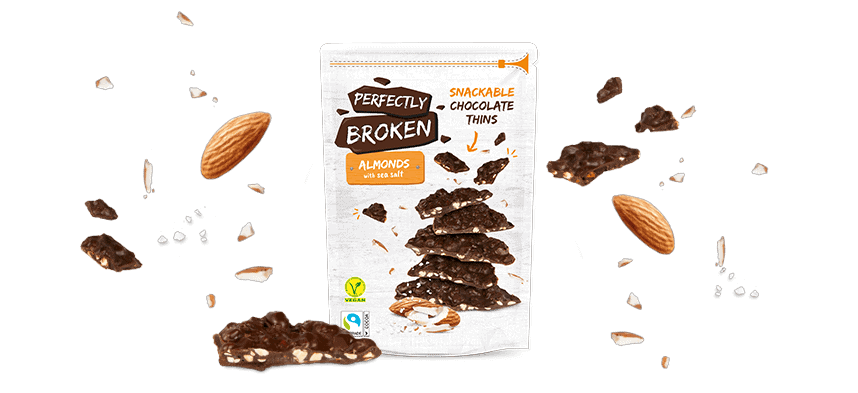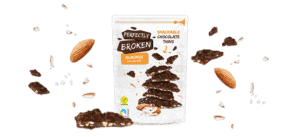 Perfectly Broken creates vegan snackable chocolate in large broken chunks, and is available in three flavours and two sizes: Pretzel and Sea Salt, Almond and Sea Salt, Raspberry and Granola, in 50g (rrp £1.85) and 100g (rrp £2.99).
The 50g size is suitable for checkout and local stores while the 100g size follows the huge increase in popularity of the sharing bag format that saw 73% growth in sales in    2017, adding a value of £27m to the sector.