After 2 years of R&D, French startup Dévore food debuts with its first range of organic certified NUGS and STRIPS, founded by meat lovers who say they have created an offering that is more affordable than organic chicken.
Meat-loving founders Vasco Duarte Ribeiro, multi-entrepreneur, and Eugénie Le Dressay, expert in brand strategy, realised two years ago that their normal consumption was not sustainable, not only for their health but also for the planet and animal welfare. Similarly, 23 million French people have decreased their meat consumption over the last year, equating to one in three consumers in the country who are gradually recognising the same.
In search of a healthy and tasty alternative to treat themselves, the savvy founders quickly identified three challenges: improving the texture of the patties offered, the ease of preparation, and the composition.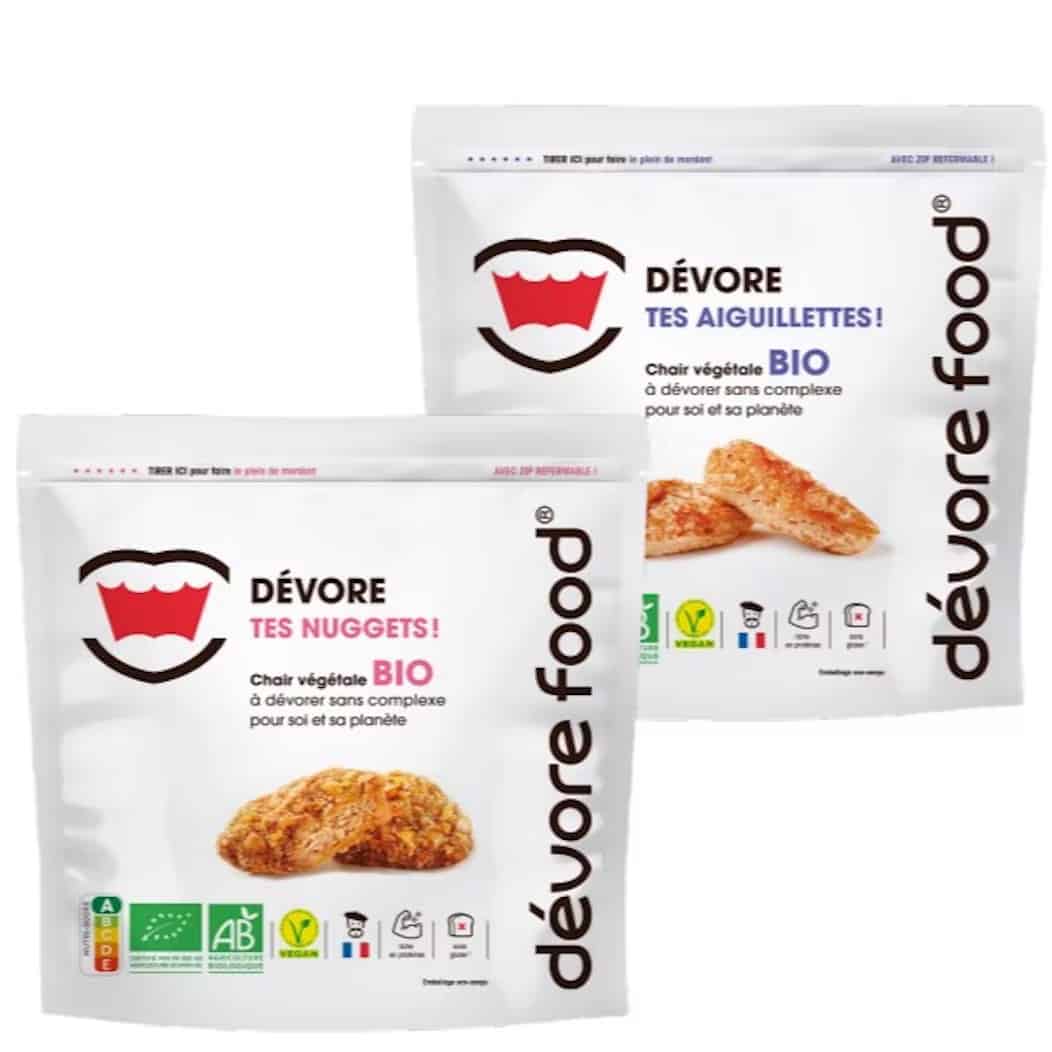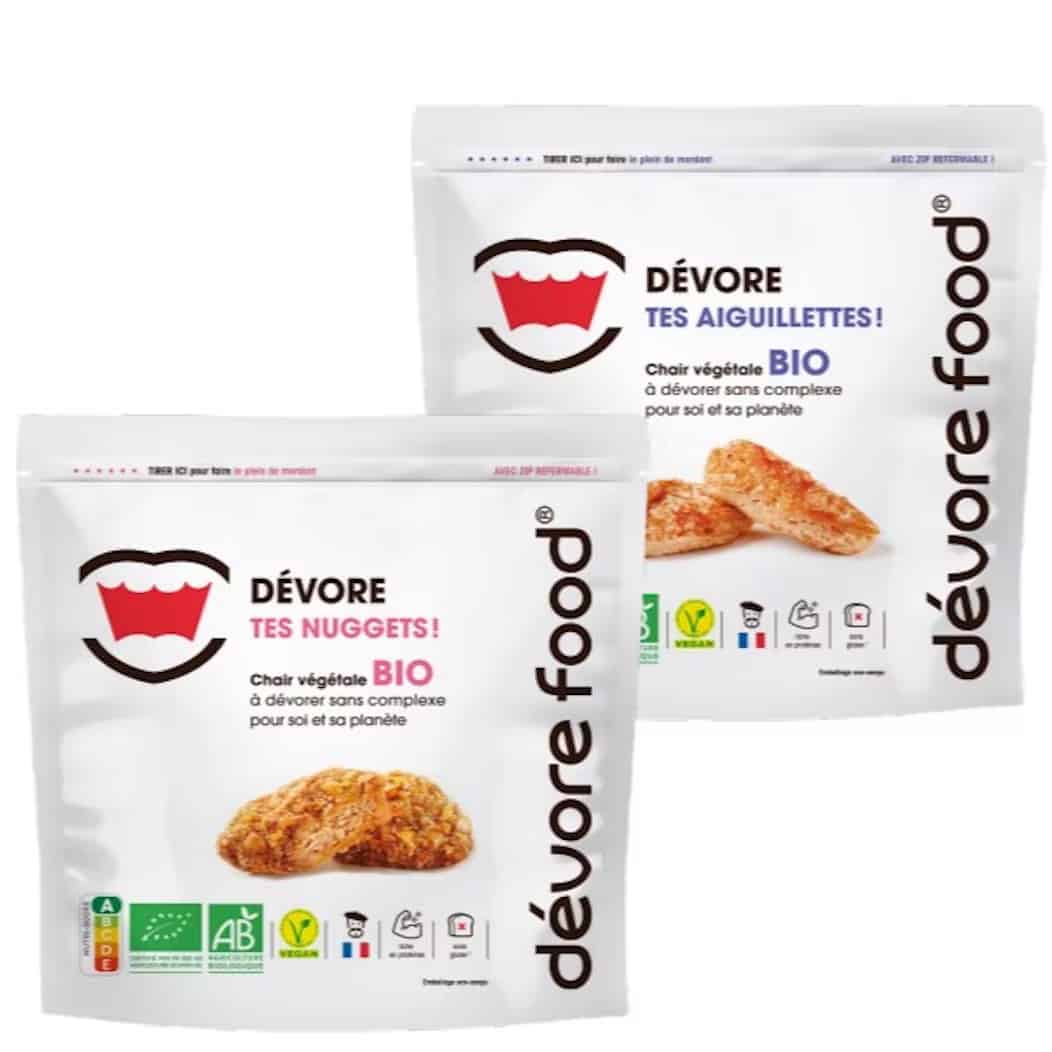 "We wanted to offer a new responsible way of eating based on clean food, in line with our values. Products to be devoured without any complexes, with your eyes closed! Made in France, our vegetarian meat is rich in proteins (like meat) but low in fatty acids and sources of fibre (not like meat), with an environmental footprint that is three times less energy-consuming than chicken, in terms of CO2, water pollution and land mobilisation," explains Eugénie Le Dressay.
"Cheaper than a free-range chicken"
Two products have been available since the end of 2022: golden, crispy NUGS (nuggets) and tasty, gourmet STRIPS (strips), ready to devour after a few minutes in the oven or pan. Sold on the devorefood.com eshop, in grocery shops and certain marketplaces, this first range is also available for the catering industry.
"It was important for us to make our products accessible to make life easier for people who want to reduce their meat consumption, whether they are flexitarians, teenagers who have the munchies, or parents who don't have the time to cook. Cheaper than a free-range chicken and just as generous, our products are GOOD for everyone: tasty and balanced for humans, respectful of animals and sustainable for the planet," concludes Vasco Duarte Ribeiro.
Dévore Food offers frozen formats with a resealable zip (400g or 4 portions) or fresh (160 and 180g or 2 portions) starting at 3.99 euros (recommended retail price).